TEXT ENRIQUE VEGA | IMAGES MAPFRE
Overcoming obstacles and difficulties is an integral part of the human condition. However, putting this into practice it not so easy if we are lacking motivation and trust. These are the two pillars that drive people to overcome their own challenges, to get better day after day. Unfortunately, in reality many people get stuck in situation they cannot get out of if they get bored and lack motivation both in their daily lives and when it comes to exercise.
Miles of Trust — a running project aimed at anybody that, regardless of their level of fitness and personal circumstances, wanted to prepare for their first marathon — came into being in March 2021 as a result of the need to overcome personal challenges with effort and drive.
Exercise — recognized as a mechanism of activation, drive and well-being — was the motivation and reason for this challenge, in which eight anonymous people stepped up to the challenge of running the 26.2 miles of a marathon with the help of advice and physical and mental training. For Jaime Valverde, corporate director of Social Networks and Digital Content at MAPFRE, this challenge was born with the idea of "making the concept of trust tangible for MAPFRE" breaking into the world of running "naturally": "This type of project creates emotional connections with participants, and we help them achieve the objectives they set themselves."
Nonetheless, Miles of Trust has a double dimension. Not only did the project support participants, it also helped anyone who wanted to start running by providing content through its social network profiles, the website, and the app, with a whole host of tips on how to take on the challenge of completing a marathon.
Esmeralda Olmedo is from Spain and works in the ambulance service. For her, there have been "some changes and a level of resolve that I didn't know I had."
Celia Martínez is from Mexico and is the CCO of a construction firm. She thinks that "watching your teammates make an effort is also very motivating."
ANTONIO "Chusky" Barrantes, a sport enthusiast from Spain, admits that "we've become one big family."
César Luengo, who works at MAPFRE, said that the project started out "as an sports experience" and "ended up as an emotional experience."
At the starting line
All challenges require preparation and, above all, dedication, and this was no exception. To help them do so, Pablo Lucero, founder and triathlon coach of the BcnMadTriatlón sports club, and Germán Madrazo, a Mexican athlete that made history at the winter Olympics without hardly any experience on a pair of skis, joined the #MilesOfTrustMAPFRE project in a fundamental role to advise participants and get them ready for the toughest challenge of their lives.
The eight participant had to pass several tests: three phases and four challenges between April and June, starting with the casting (they were chosen for their originality, personal motivation, and fitness as well as their ability to transmit emotions, values, and feelings), followed by the preparation (three challenges of 6, 13, and 18.5 miles) and the final phase, nothing less than 26.2 miles.
Flying the flag of motivation, the runners took to the streets. During the weeks of preparation, Lucero admitted that they needed to be aware that "it was not going to be easy," and he "tipped his hat to them." With this, it is time for us to meet the stars of the story.
In fact, the constant training and motivation led many of them to realize the numerous physical and emotional benefits of this challenge. "It has given me a sense of confidence, team spirit, trust, and achievement that we often keep hidden," David Martín, another of the participants, tells us. Others like Antonio, Chusky, Barrantes think of running as more than just and individual and competitive sport: "I see it as a way to motivate the group and bring out the best in myself."
Even before they had ran the marathon, Pablo Lucero expressed how proud he was of them "for the atmosphere they had created" and "their endless enthusiasm." Most of the runners admitted that, as the date of the final test drew closer, the training sessions were more difficult, but that they felt "very excited for the challenge and to keep moving forward."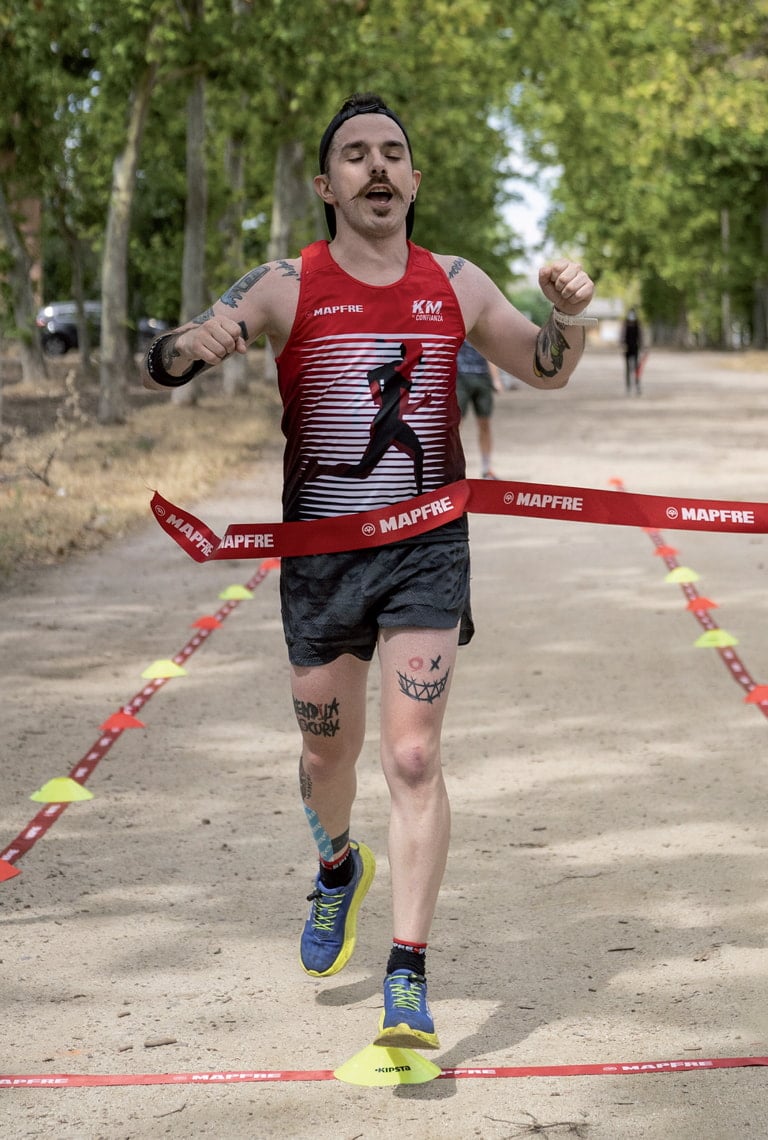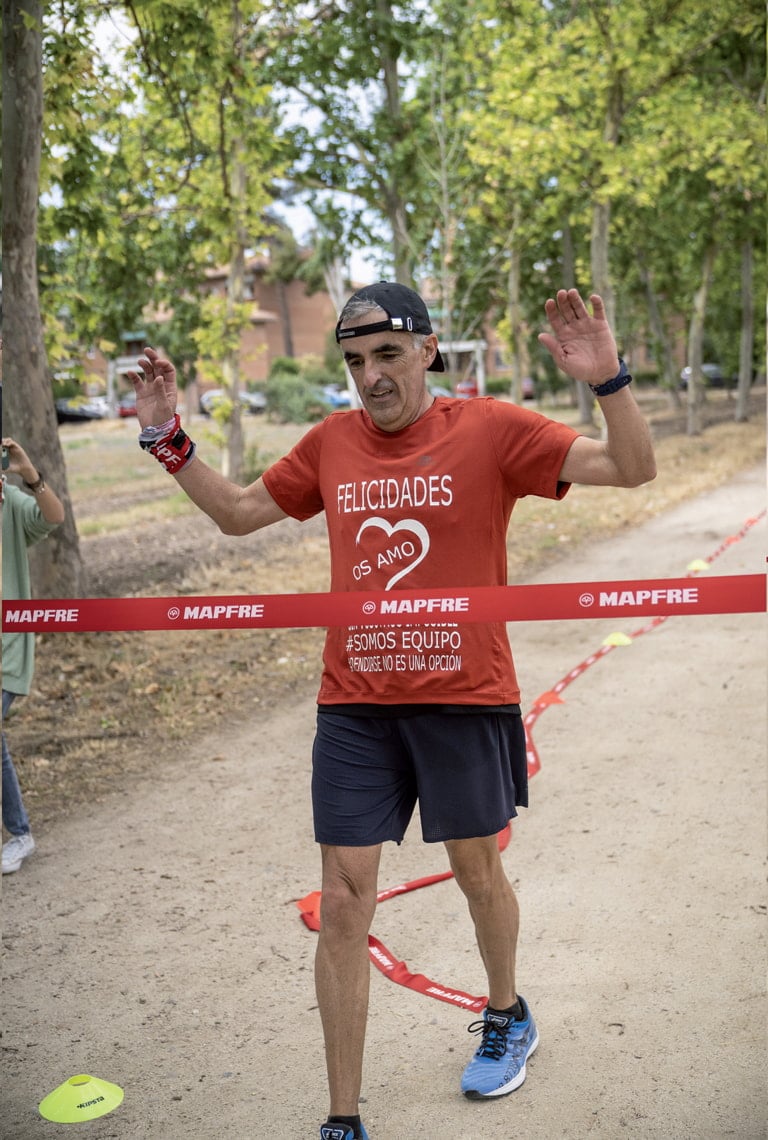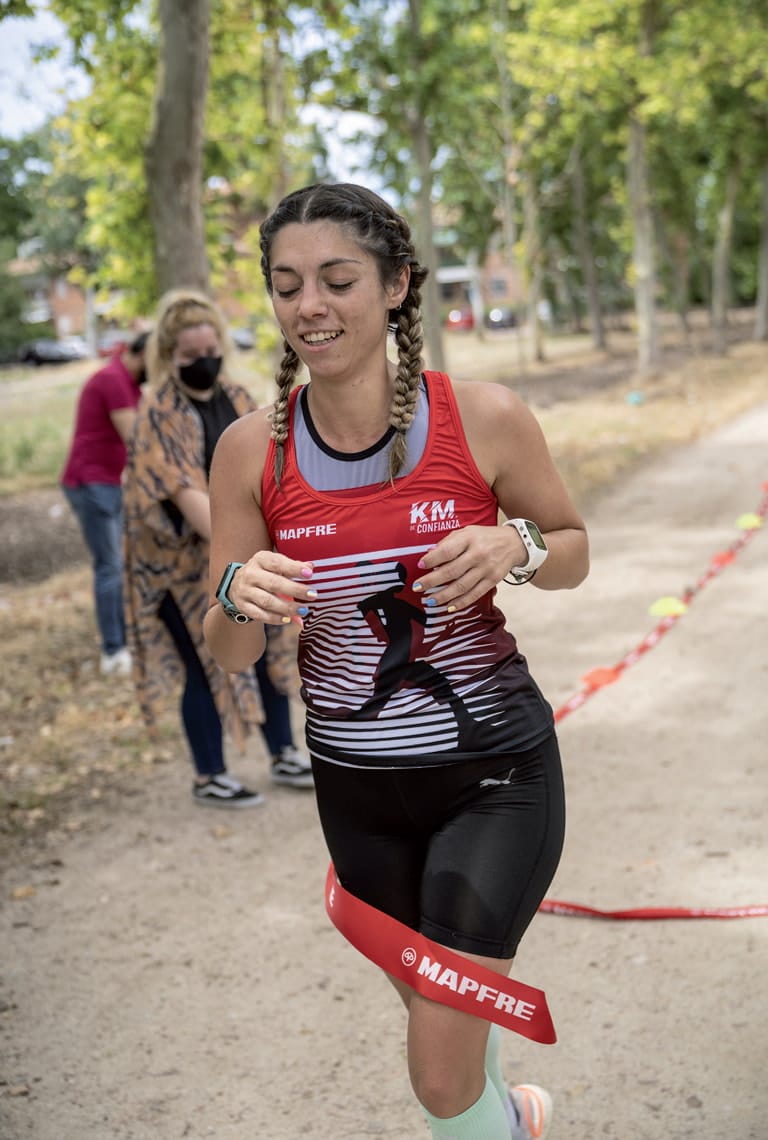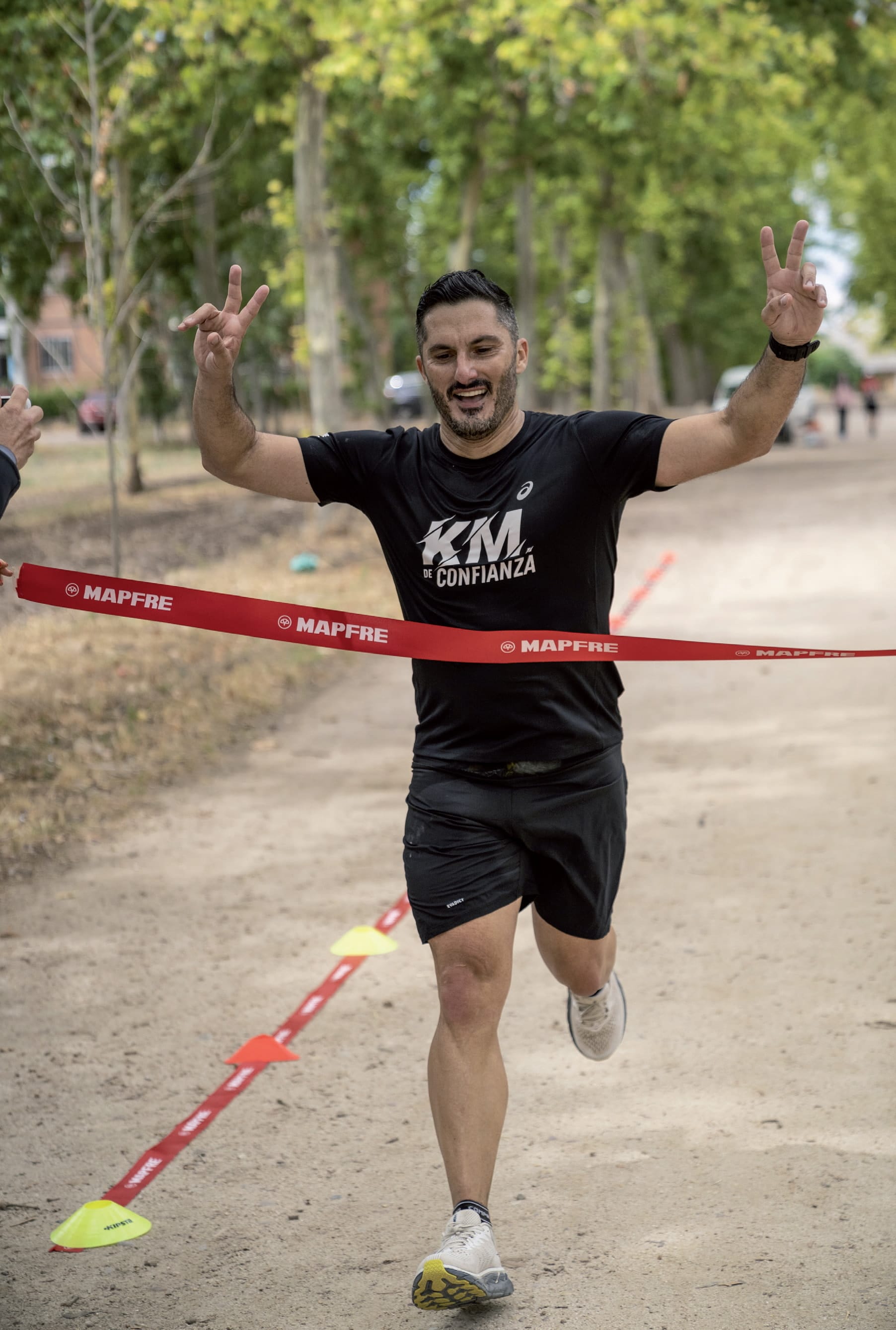 Mission accomplished
At last the long-awaited — and much feared — day arrived. The more than 26 miles that separated the start and finish lines were enough to show the importance of trust and the desire to succeed seen in the weeks leading up to the big day.
After completing the challenge, the runners realized what this challenge had meant for them. "I started out with a sports goal and I ended up having an emotional experience," states one of the runners that crossed the finish line. In general, all participants agreed that this experience would not have been the same without team spirit. After the marathon, coach Pablo Lucero spoke positively of the effort made by participants, "giving them the confidence and certainty that we can achieve great thingswhen we have support and work as a team."
The campaign's impact was astonishing: it received more than 63 million visits from all over the world and generated more than 606,000 interactions, and the videos exceeded 27 million views. Additionally, in Spain alone brand awareness increased by 5% and searches for MAPFRE insurance grew by 163%. The 36 press appearances also allowed the Group to create extra value, reaching an audience of 76 million people. And all of this after breaking into the world of running naturally.
In this sense, Valverde explains that the main motivation was"to have some kind of impact on the business, as well as increase brand awareness and sales possibilities." Beyond the aims of making sport more accessible, motivating people to lead a healthy lifestyle and promoting our brand, MAPFRE has transformed lives and built a community.
David Martín is from Spain and works at MAPFRE. He highlights "the team spirit and experiences" throughout the process.
Pablo Morales is from Mexico and also works at MAPFRE. He states that the experience brought about some personal changes and gave him a new view on life.
Roxanna Sandoval, a MAPFRE employee from Mexico, tries to apply the feeling of determination to overcome a training session in her daily life.
Paulina Íñigo, from Mexico, praised the role played by the coaches Germán and Pablo and "their tips and advice."
What's next?
The campaign has obviously had a very important impact. Apart from the 1,600 mentions on social networks or the fact that we reached an estimated 456 million users, MAPFRE not only engaged with the challenge's eight participants, but also thousands of others who set out to reach their objectives thanks to self-trust and motivation.
Jaime Valverde sees a promising future in Miles of Trust: "We are reaping the rewards of the current project and sowing the seeds for our next objective." He also adds that to keep advancing in the world of sport, a plan linked to running lasting for over 1,000 days will soon be revealed.
There is no question that this challenge has turned into an opportunity for people who are not used to exercise and find it difficult to trust themselves to feel confident, reach their goals, and make their dreams come true.
"We are reaping the rewards of the current project and sowing the seeds for our next objective"