TEXT PABLO FUENTES | IMAGES MAPFRE
There are many reasons for an actuary to choose MAPFRE during their career. The infographic on the next page features five particularly crucial reasons.
Actuaries are professionals who study, formulate, and apply mathematical models to obtain information for forecasting and decision-making in economic and social fields where risks are present. In other words, they assess and manage risks in order to deal with them appropriately. Although they have traditionally been in great demand in the insurance, banking, and consultancy industries, the digital era and the explosion of big data (which has changed the way companies relate to their customers), have made actuaries essential in all types of organizations and sectors.
At MAPFRE, the team of professionals that make up the global actuarial departments plays a key role in the Group's transformation process. They work to achieve more efficient operations and higher quality in the provision of services, as well as to rigorously manage the insurance risk that forms the backbone of the company's activity while always keeping the focus on the customer, the profitability of the business, and sustainability.
In this context, actuarial teams support MAPFRE's commitment to innovation for a more agile, modern, and profitable company with an eye to updating and transforming actuarial processes. And all this in a global insurance company with an outstanding position in the markets where it operates, with close to 32 million customers, 32,000 employees, 5,000 offices, and 77,500 intermediaries on the five continents. Undoubtedly, a world of opportunities for any professional and for actuaries in particular.
5 majo reasons to be an actuary at MAPFRE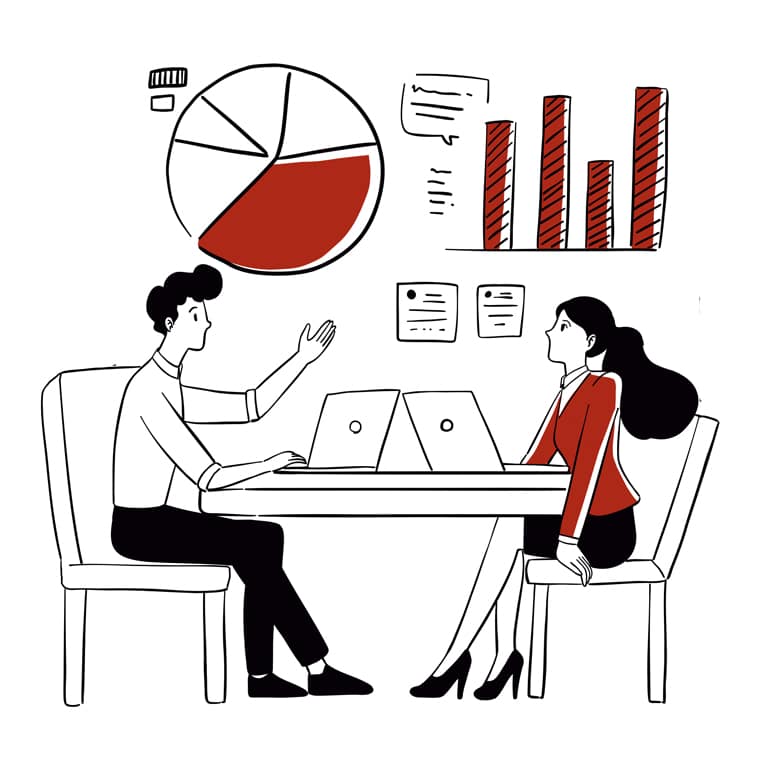 1. LEVEL OF EXPERTISE
Exceptional actuarial expertise in high-level teams with a background in mathematics, statistics, or economics.
High specialization by type of business (property & casualty and life insurance) and tasks (pricing, calculation of technical provisions, capital modeling, and advanced analytics).
Extensive training in programming and BI tools.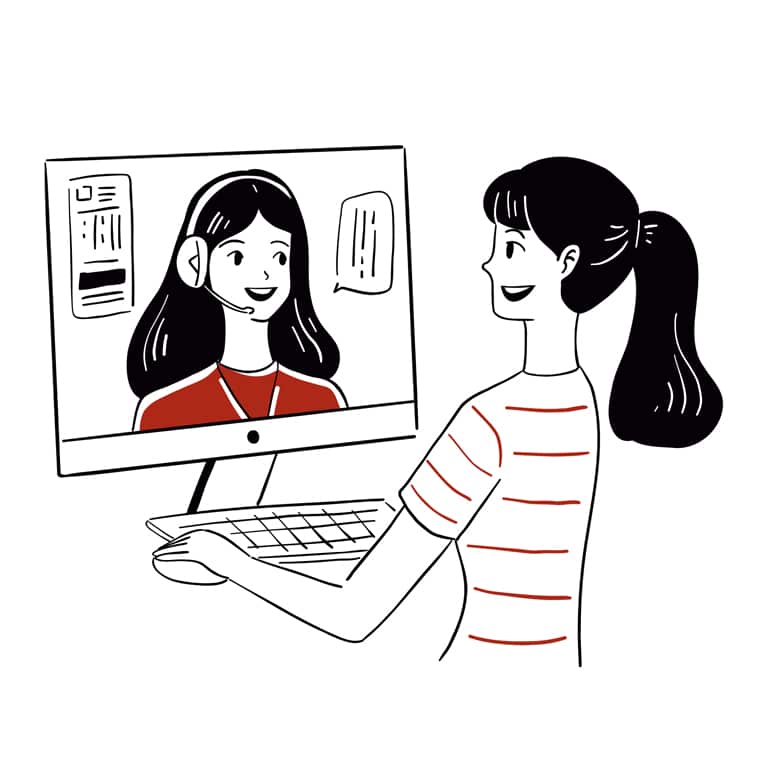 4. INNOVATION (CUTTING-EDGE TOOLS ON THE MARKET)
Use of sophisticated algorithms and artificial intelligence techniques applied to the actuarial field.
Combination of traditional techniques with machine learning models.
Use of the most sophisticated actuarial calculation tools available on the market for financial modeling, premium calculation, technical provisions, and capital modeling (ResQ, Emblem, Earnix, Prophet, Radar, SAS, R, or Python).
Design of innovative products (Dependency, PAYD, Cyberrisks, Connected Home).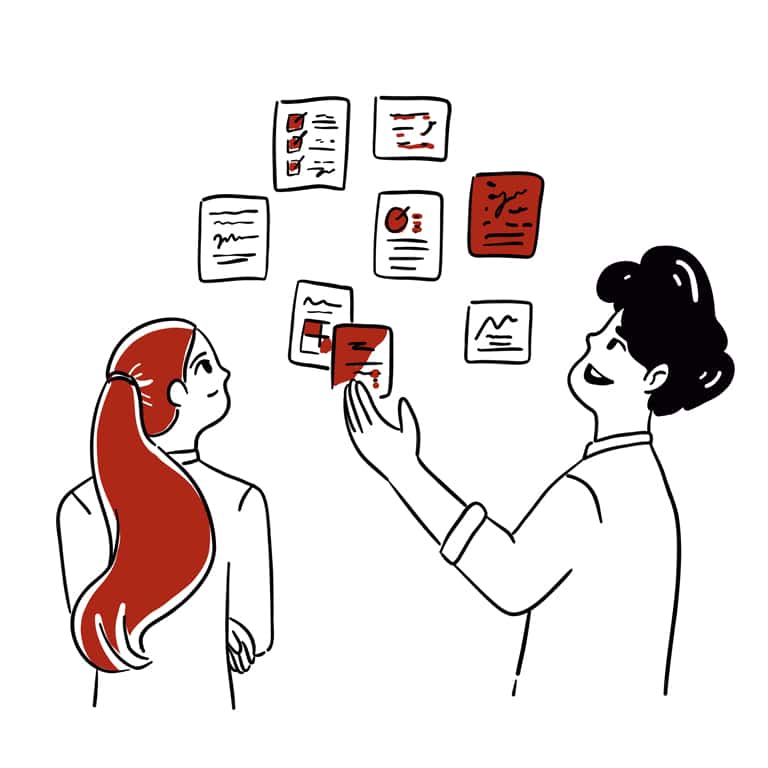 2. GLOBAL DIMENSION AND DIVERSE TEAM
Leading Spanish insurance company with a global presence, with more than 280 actuaries working in 40 countries at MAPFRE.
Five different generations work together at MAPFRE. This enriches intergenerational exchange, transmission of knowledge and values, and innovation.
The company has 86 nationalities and offers significant mobility opportunities.
Leader in life and non-life business in many of the countries where it operates.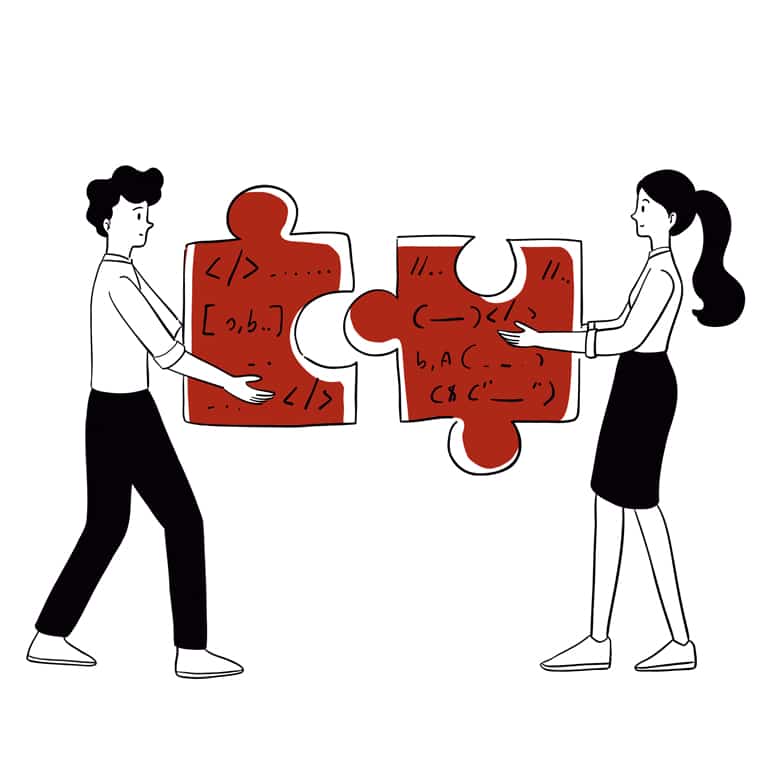 5. SUSTAINABILITY
Research into sustainable product development with measurement of ESG impacts.
Environmental: the effect of climate change on our insurance and the design of products that promote the use of zero-emission vehicles.
Social: Development of products to reduce the insurance gap (Protection Gap). Micro-insurance, health insurance for the elderly, promotion of insurance that does not discriminate on the basis of gender.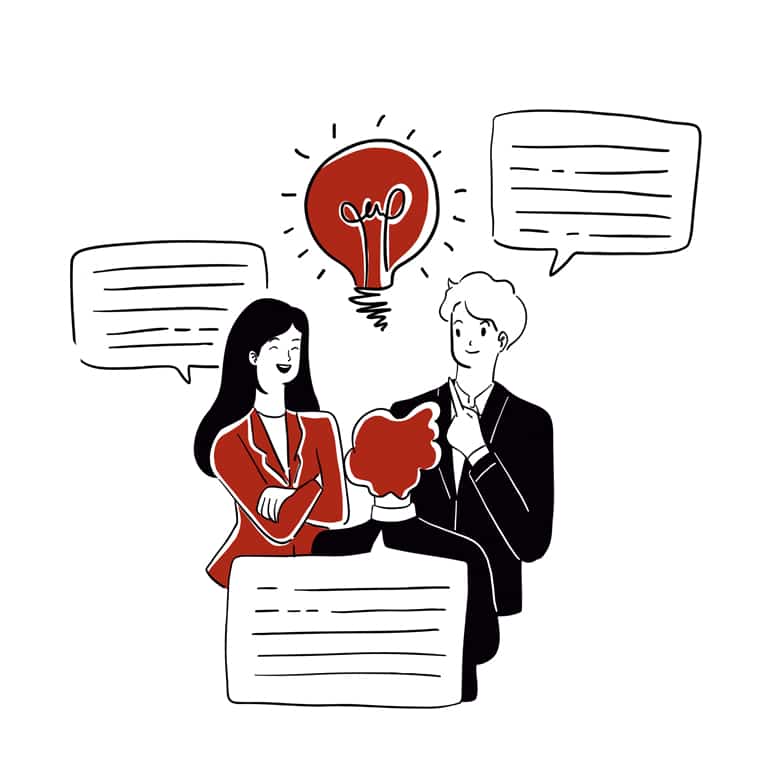 3. TRAINING AND RECOGNITION
Use of sophisticated algorithms and artificial intelligence techniques applied to the actuarial field.
Of all insurance companies in Spain, MAPFRE has the highest number of continuing professional development accreditations awarded by the Institute of Spanish Actuaries (67 certified actuaries at MAPFRE).
European insurance company with the largest number of attendees at the last European Congress of Actuaries, with 20 attendees from different countries.
The Actuarial School of the MAPFRE Corporate University offers a wide range of online training resources.
Monthly webinars with actuarial content and a clear practical focus.
MAPFRE Actuary of the Year, an initiative that rewards excellence in actuarial work in terms of innovation, sustainability, and commitment to MAPFRE's values.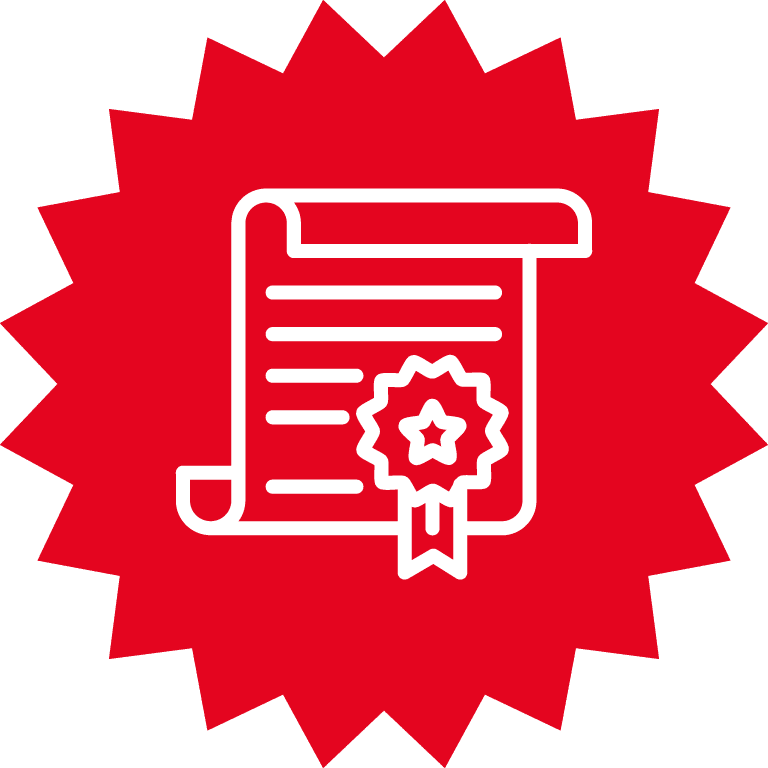 Award for best MAPFRE actuary of the year
In 2019, MAPFRE launched the MAPFRE Actuary of the Year initiative with the aim of recognizing the excellence and exceptional performance of the company's actuaries, assessing the level of actuarial innovation, the transformation of actuarial processes, the economic impact, as well as the degree of commitment to MAPFRE's values. These are the three winners to date.
Inmaculada Heredia
MAPFRE Spain (2021)
"It's further motivation to keep growing professionally and, fortunately, to do so at MAPFRE."
.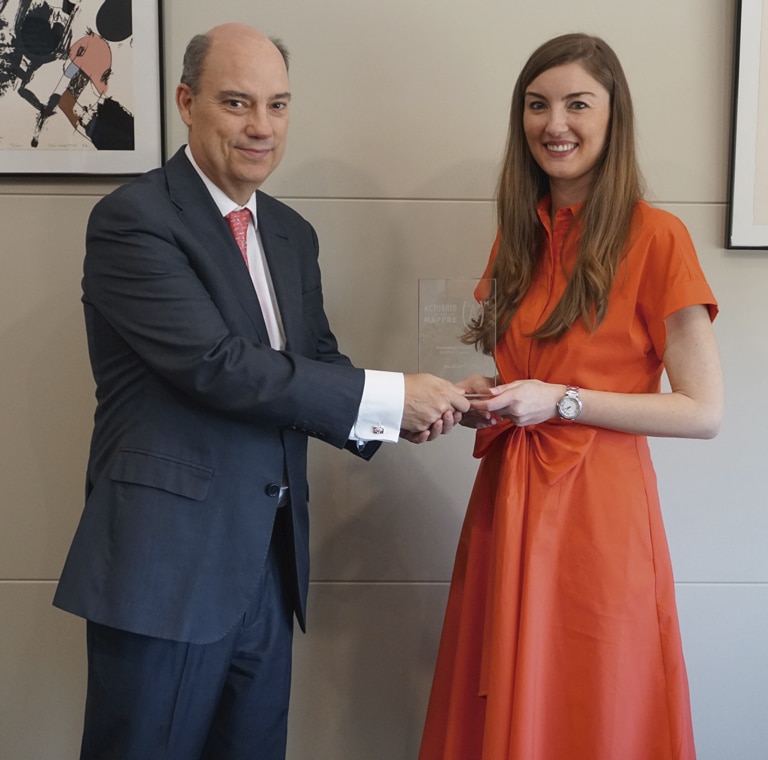 Inmaculada recibiendo el premio de manos de José Manuel Inchausti, CEO de MAPFRE Iberia.
Inés Ponte
MAPFRE Portugal (2019)
"This initiative helps us to grow and innovate continuously."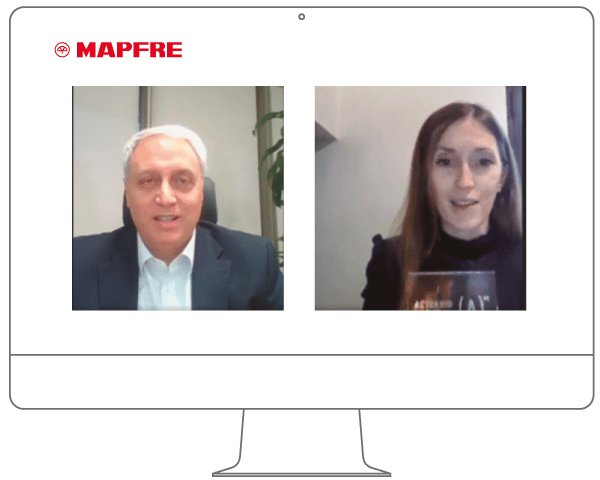 Inés recibiendo el premio de manos de Eduardo Sánchez Delgado, director corporativo actuarial de MAPFRE.
María Sawyer
MAPFRE USA (2020)
"It makes me proud to be recognized in a team full of talent and great professionals."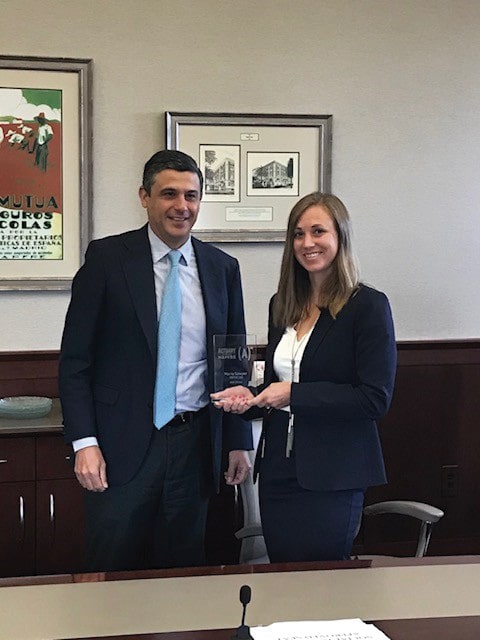 María recibiendo el premio de manos de Jaime Tamayo, CEO de MAPFRE USA.