Autonomous cars and other trends in sustainable mobility
One of the most significant trends in the 21st century is that the world is aging at tremendous speed. By 2050, there will be more elderly people than children under 15 and, at the present time, the elderly are already starting to be a key factor for economic growth. For this reason MAPFRE and Deusto Business School have joined forces to create the Agingnomics – or Economics of Aging – Seminars in order to analyze issues related to aging, as well as the economic opportunities increasing life expectancy entails for the world and, in particular, for Spain.
TEXT DEUSTO BUSINESS SCHOOL (adaptation) | PHOTOGRAPHS THINKSTOCK
In the first of these events, held on June 26, representatives of major enterprises, the public sector, experts, academics, startups and new players discussed sustainable mobility and the autonomous car. Antonio Huertas, chairman and CEO of MAPFRE, pointed out that, in the coming years, society will have totally different characteristics to anything seen before, presenting us with a great opportunity: people will be able to live longer and they must live better. New situations arise and now is the time to address new challenges such as active aging. In addition, there are now over seven billion of us on this planet. How do they move around and, more importantly, how are we all going to move around?
The insurance sector
The profound transformation of the automotive sector impacts fully on the insurance industry. José Manuel Inchausti, vice chairman of MAPFRE and CEO of MAPFRE IBERIA, highlights three phenomena related to this whole automobile transformation. The first one refers to the connected car. For many years now, manufacturers have been introducing measures to enhance safety and reduce accidents, and, logically, this has to affect premium rates. There will be fewer victims, but the ones there are will enjoy the same level of protection as they have now; and liability will be progressively transferred from the driver to the manufacturer of the autonomous driving software. Some risks will disappear, but other new ones such as cybersecurity will arise.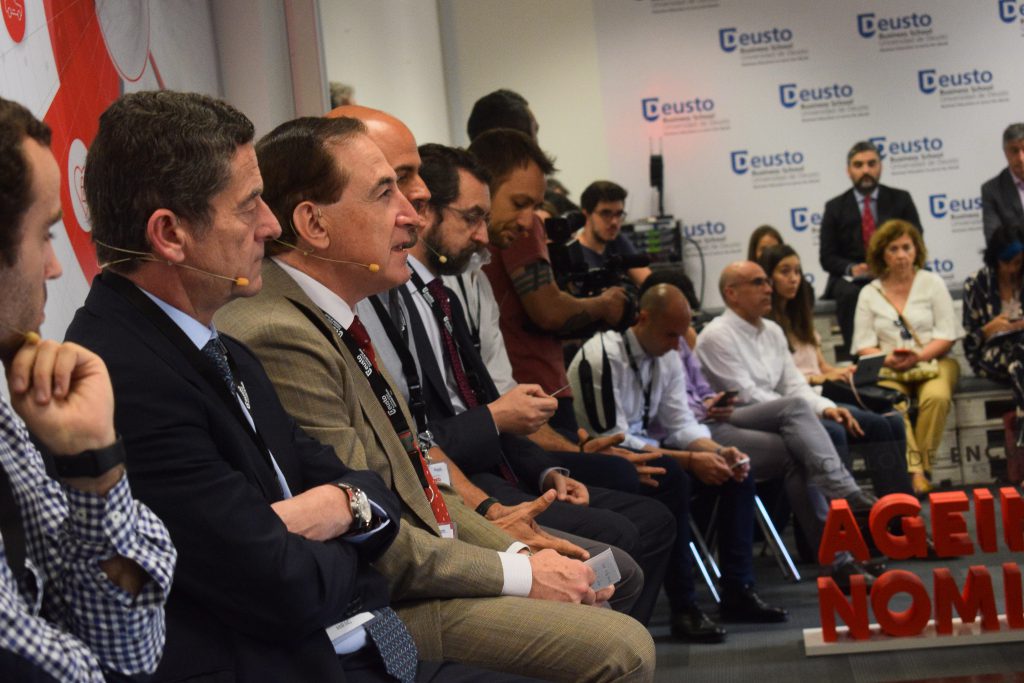 The second phenomenon is the role change affecting manufacturers and dealers as they become mobility suppliers. Manufacturers wish to hold on to the full value chain: cars are sold together with financing, insurance and maintenance, fostering customer loyalty to the brand, as it offers them all the services they need. The insurance companies and vehicle manufacturers are partners because they are suppliers and clients with respect to each other (MAPFRE, for example, works as a partner with Renault). This is where the companies who will supply the necessary software come into play, and new questions arise: is that software going to be developed by Google, Apple, etc. or the automakers? And who owns the data? José Manuel Inchausti is of the view that anyone who can do something beneficial for the end customer with the data being generated, as is the case of insurance companies, should have access to them.
The third factor is that of the challenges posed by the collaborative economy. Companies such as Cabify, Mytaxi or Blablacar all sell mobility on a pay-per-use basis, but their business models are quite different. The challenge for the insurance companies is how to manage large fleets and adapt their insurance policies and coverage to these new uses.
To cover all these aspects, MAPFRE has launched initiatives such as SAM 3.0 (the Spanish initials of MAPFRE Auto Insurance), to become a leading actor in this new mobility scenario; it has also introduced cheaper rates for vehicles with ADAS (Advanced Driver Assistance Systems); we are working on pay per use; and the first autonomous car circulating on Spanish roads is insured by MAPFRE. Moreover, the company wants to become the best partner for manufacturers (in Spain alone, 400,000 automobile insurance policies are the fruit of such agreements with different automakers). Finally, we are studying what technological contribution an insurance company can make and, in this regard, have already launched an app with various services that favor the relationship with automakers.

New forms of mobility
Also discussed at this event were new trends with regard to urban mobility and sustainable cities. The objective is for citizens to abandon private cars, a contaminating means of transport that is neither efficient nor cost-effective and, in addition, causes traffic jams; the move must be toward a mobility solution where private cars are eliminated in favor of shared vehicles, which will be electric and coordinated in an intelligent fashion via platforms.
This changing trend is driven primarily by the youngsters (Millennials and Generation Z), who no longer feel the "need" to own or rent a car, but rather to enjoy experiences; and, in addition, by the emergence of electric and autonomous cars. With these new variables, sectors such as taxicabs, vehicles for hire with driver, car-sharing, etc. are options that will progressively converge to provide shared services.
Development
The transformation process has already begun, but new technologies are accelerating at a dizzying pace. Only one percent of young people use a private car, compared to 80 percent turning to new formulas.
The major revolution will come with the electric vehicle and its positive environmental impact, and the arrival of the autonomous car.
This will have a positive effect in every respect: less pollution, fewer vehicles on the street, more space available (parked vehicles occupy over 35 percent of the space in cities) and a reduction in the cost per kilometer figure.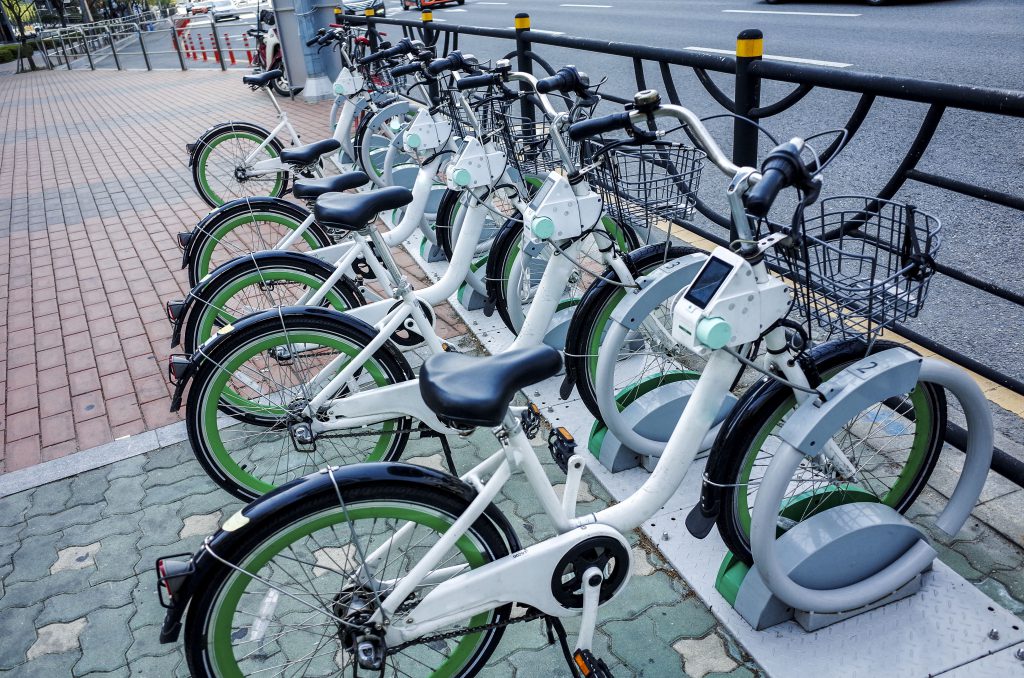 However, if urban mobility is defined by these two trends (multimodality and sustainability), for longer trips owning a vehicle remains an important factor, since many people do not have alternatives for moving from one place to another. Nonetheless, there are already applications for carsharing on your daily commute to work from the outskirts of the city, and also for longer journeys.
With all these changes, it is essential that we bring people of different ages on board with this technological revolution. Work must be done to bridge the digital divide associated with the aging population.
The automobile industry and future mobility
The automobile sector, strategic in Spain, is going to change more over the next ten years than it has done in the past 50, and its adaptation to the changing times is what will define its future.
The automotive sector accounts for ten percent of Spain's GDP, with 17 factories in the country and significant investments in R&D (around the world, the sector invests 40 billion euros in R&D).
The future
Automobile manufacturers are becoming providers of mobility solutions. And their future is targeting low or zero emission, shared, connected, autonomous vehicles, etc. We are facing a new mobility model that has great potential to benefit the older members of society; this will lead to a renewal of the vehicle fleet on Spanish roads (where the average age is now over 12), which means fewer CO2 emissions and improvements in protection and road safety technology.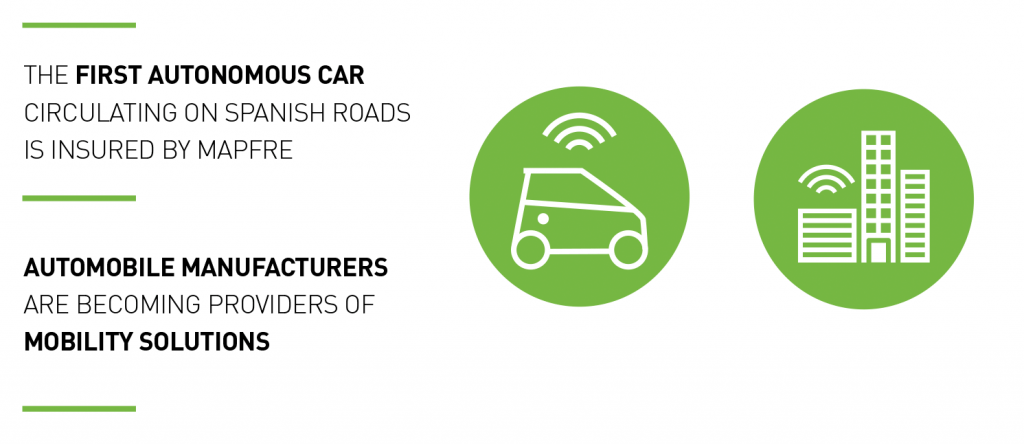 The industry is working on bringing to market an electric vehicle that is much easier to drive – thus facilitating its use by older people – which will also be a connected vehicle, with a screen offering information on the traffic, roads or where to park. And, moreover, this vehicle of the future can be shared thanks to different platforms.
But, above all, it raises some fundamental questions in this new environment: how can it be regulated; who will own the data in a connected vehicle; how can these questions and the inherent cybersecurity risk be handled; and what can be done to ensure platforms are developed in Spain around these mobility services. Indeed, the most important thing is that human beings remain at the center of everything, both from a manufacturing and client standpoint.