A team of six millennial auditors from the Corporate Internal Audit Area participated in an innovation project to analyze this important function within the company from their perspective. An interesting initiative that reflects how generational diversity is a great asset for MAPFRE.
TEXT CAROLINA CALVENTE | PHOTOGRAPHS MAPFRE
At the beginning of the year the management of the Corporate Internal Audit Area ran an interesting project to analyze this important function within the company from the viewpoint of a millennial. Entitled Internal Auditing Function: A Millennial Approach, and run in collaboration with Corporate Innovation, this initiative involved the participation of a team of six millennial auditors.
The participants applied the innovation methodologies currently employed in MAPFRE, such as Design Thinking, Lean Startup and Customer Development. These methodologies focus on understanding the problems and needs of clients in order to construct, define and validate the best solution in an agile manner. The initiative lasted one week and took place within the Innolab room at MAPFRE's corporate headquarters in Majadahonda (Spain). Over the first two days, the members of the corporate innovation team explained the methodologies mentioned above, and in-house experts gave talks on the SAM 3.0 (Sergio Gómez Recio) and Digital Health (Pedro Díaz Yuste) strategic initiatives, as well as on the company's progress and market trends in relation to the Blockchain (Andrés Hevia) and Machine Learning (Jose Luis Gallego).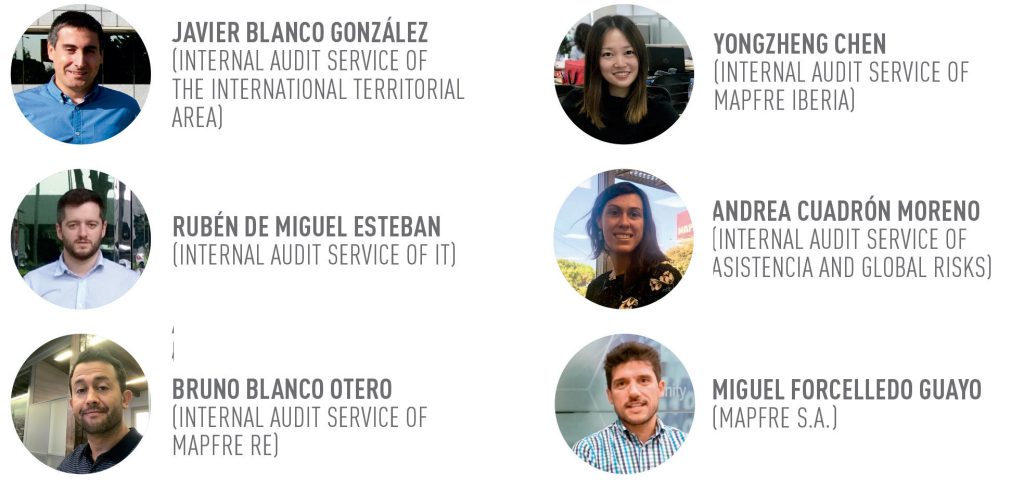 Subsequently, the auditors of this project developed a mental map, which served as the basis for def ining and addressing different aspects related to the Internal Auditing function:
The efficiency of the Internal Auditing process.
The organizational structure.
Communication, both internal and external, and possible existing synergies.
The quality of the product and the Internal Auditing function.
Technological know-how.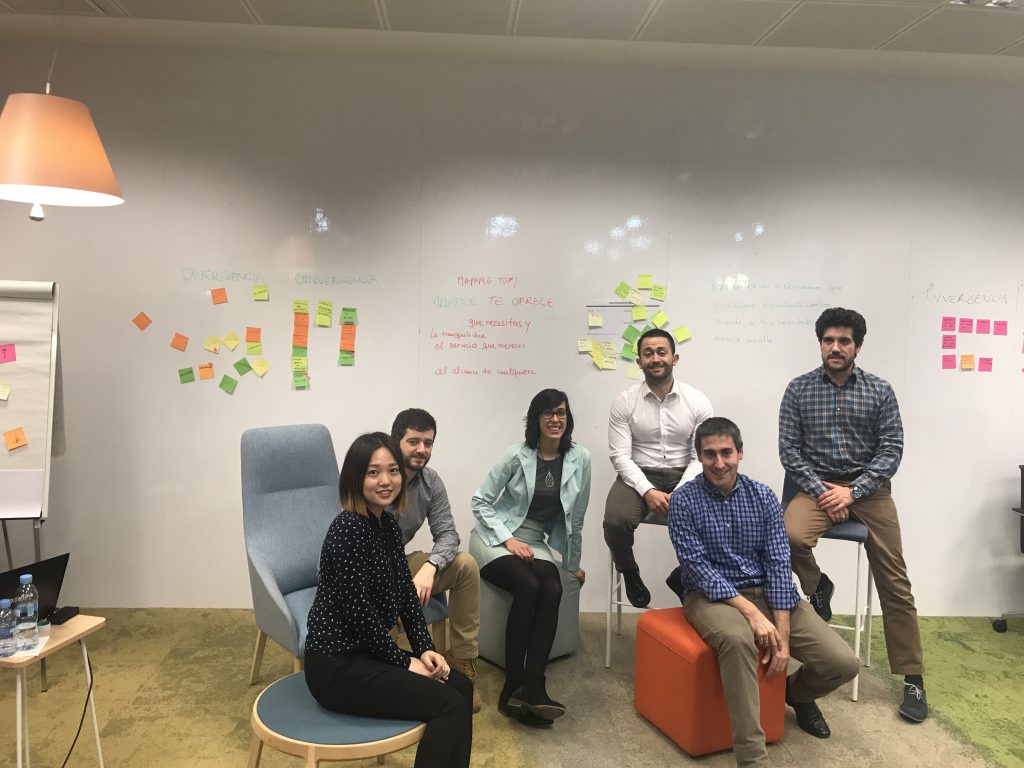 This work produced a series of value propositions that were submitted to the Internal Audit Management, which analyzed them individually and established a timetable for the implementation of those propositions they felt were viable and added value to this function.
The main conclusion of this project is the proximity between the vision of millennials and that of those of other generations with respect to the Internal Auditing function. Nonetheless, there do indeed exist several aspects with room for improvement, mainly in the work methodology.
These include those relating to the Auditmap application, employed in the everyday work of the department. It is currently undergoing a complete overhaul and, in this process, the propositions put forward by the millennial team are being taken into account.
José Manuel Muries, general manager of the Corporate Internal Audit Area, values this project highly and says that this experience shows that "in MAPFRE we have to make the best use of the tremendous advantage provided by our generational diversity, in terms of talent, experience, creativity and innovation."
Don't miss out the video of the project.