Conversations for Leadership is one of the initiatives promoted by MAPFRE's Women's Leadership Network in order to discuss the role of women in such relevant areas as health, the third sector, the insurance industry or the public service.
TEXT PABLO FUENTES | PHOTOGRAPHS MAPFRE

Last March, coinciding with International Women's Day, MAPFRE presented its Women's Leadership Network, whose mission is to promote initiatives that help achieve effective gender equality in the company.
One of these initiatives is Conversations for Leadership, debate forums with the participation of prominent representatives from the business, economic and social sectors. In its first edition, held in Madrid last September, Elena Sanz, our People and Organization general manager, Irene García, CEO of INSUREandGO and ABRAXAS, and Leire Jiménez, CEO of MAPFRE ASISTENCIA, together with the company's Chairman and CEO, Antonio Huertas, reflected on the keys to making progress in the field of equal opportunities.
Those taking part underscored the fact that it is not just a question of justice, but it is also necessary for the competitiveness of companies and social development. Hence the importance of the commitments made (e.g. 45 percent of the vacancies in positions of responsibility in MAPFRE will be covered by women by 2021), which are a good starting point for demanding more.
They also stressed that diversity makes it easier to achieve better results and enriches the companies; and that, at MAPFRE, success and professional development is based on people's effort, talent and commitment, without gender criteria, these qualities being the ones that will determine who the next company chairman is.
In MAPFRE equality makes our company more competitive. we are striving to achieve effective gender equality.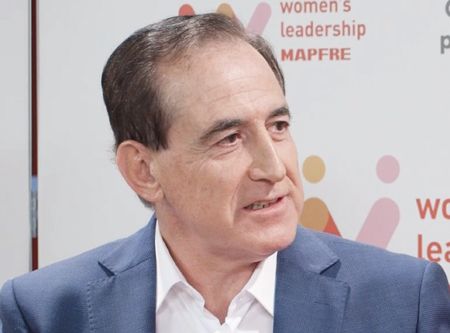 Antonio Huertas
"The public commitments are a starting point. From there, we must demand more and provide opportunities to ensure those objectives are surpassed and simply form part of the natural development of the company, with equal opportunities and the development of all the talent we possibly can."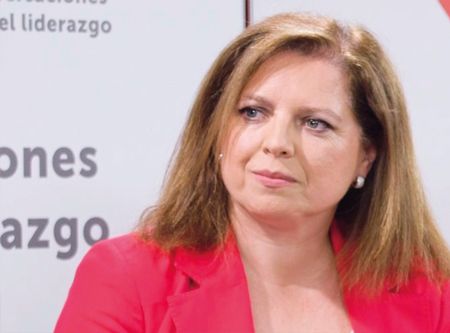 Elena Sanz
"Any person in MAPFRE can progress until they reach the position of chairman. What is important is their know-how, what they have achieved, that they believe in and stand by MAPFRE's values, and that they have what it takes to be a leader, to lead people, something I feel is the most important."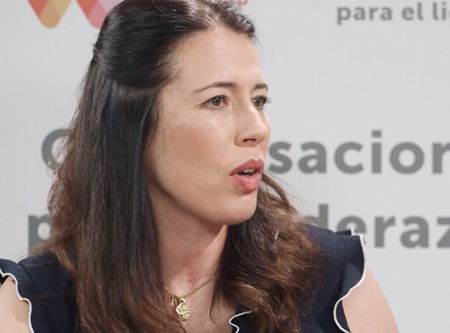 Irene García
"All of us women in MAPFRE have the same opportunities. I've reached the post of CEO thanks to the work I believe I've done well in MAPFRE, and my commitment. I've always been given opportunities in keeping with the work I've performed."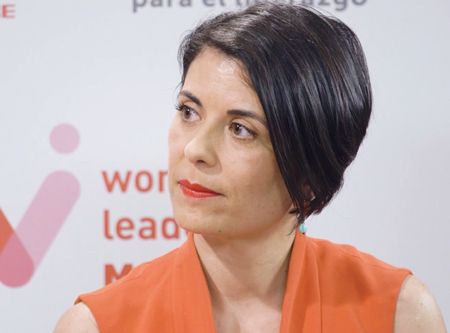 Leire Jiménez
"Diversity brings a lot to the group, as a whole. Having different viewpoints, or a range of different experiences, in a management committee or in work teams is what enriches thought processes within a company."
Conversations for Leadership in digital media
Various leading digital media in Spain, such as ABC, La Vanguardia, La Razón, El Economista, El Confidencial or El Español, among others, reported on the first edition of Conversations for Leadership, highlighting the reflections of the MAPFRE Chairman and CEO and three female senior executives of the company on achieving effective equality of opportunity.
In general, the articles refer to MAPFRE's commitment to advance toward equality of opportunity, focusing on the endeavor, talent and commitment of employees, without the need for gender labels.