OBJECTIVE: SAFEGUARD HEALTH, MAINTAIN BUSINESS AND PRESERVE REPUTATION
Precisely on New Year's Eve, China informed the World Health Organization (WHO) of a series of serious respiratory problems detected in 27 people in Wuhan province. No one could imagine that a historic event was about to unfold – a tidal wave called COVID-19 that has brought disease, fear, anguish and a crisis to the whole world; but also an immense wave of solidarity, generosity, commitment and hope that remains present in every corner of our planet.
TEXT SARA ELENA TORRES HORTAL | IMAGES ISTOCK
On closing this edition, COVID-19 has infected over two million people and led to the deaths of some 200,000 individuals.
This has been a learning process for us all as the health crisis spread and made us aware of the need to react together in order to tackle and overcome this virus, to combat it! Most of us have done so by staying in our homes, working remotely, taking care of our families and striving to move on with our daily lives.
And that same responsibility and fighting spirit has been shown by companies too. From the very start, MAPFRE was well aware of the impact that COVID-19 could cause and, as a result, swiftly deployed its contingency plans with the prime objective of safeguarding the health of employees, collaborators and clients.
This deployment started at our offices in Shanghai, Japan and the Philippines, before moving on to Italy and, with the lessons already learned, was extended to Spain and, subsequently, all other countries.
It is a matter of pride how MAPFRE employees all over the world have stepped up to the mark and given their very best, collaborating fully to overcome this situation as soon as possible using our most powerful "weapon" – our work. Each of us from our own particular position demonstrating the spirit that unites and defines us.
Most employees are working from home, but there are also some who have continued to do their job in person, so as to continue serving the essential needs of our clients.
This crisis has further reinforced our values and revealed a truly united team, because all of us in MAPFRE are more united than ever.
As the health crisis spread, MAPFRE has progressively adapted its actions, anticipating upcoming needs at each step of the way. Our company, under the leadership of the Corporate Crisis Committee, chaired by Francisco Marco, mobilized all its resources to achieve a threefold objective: safeguard our health, ensure business continuity and protect the MAPFRE brand and its reputation.
In addition, the company launched a comprehensive package of social measures through Fundación MAPFRE in order to meet the most urgent needs of society.
#InMAPFREMoreUnitedThanEver
Elena Sanz, MAPFRE Group Chief People Officer
, tells us about her corporate area's experience in this health crisis: "In coordination with the human resources divisions around the world and all the other corporate areas, in particular with Corporate Security, we have progressively defined the needs at each phase, duly establishing procedures and protocols on both health aspects and accident prevention and labor issues.
Right from the onset of the pandemic, various measures were adopted in parallel in each country, thus ensuring swift implementation worldwide:
The first of these was teleworking, with the subsequent reduced density of occupation in all buildings, so as to help prevent further infections. Within a few days, most of our employees were working from home. The development of the Digital Challenge initiative, and the work already undertaken within this initiative by the technology areas, made it possible for our employees to work from home. The deployment of the collaborative tools Skype and Teams, among others, has enabled us to maintain our daily business activity and keep everyone informed, coordinated and connected.
In parallel, and in order to reduce the risk of transmission, pertinent measures were identified and adopted for the most vulnerable, information on the disease and its symptoms was disseminated, and prophylactic measures were introduced, as well as others such as a travel ban. On a continuous basis, the medical services in each country monitored the progress of infected or symptomatic employees.
In the field of labor relations, each country has established a special regime to allow employees to achieve a reasonable balance between performing their work and fulfilling their personal and family needs, making every attempt to be flexible in a complicated situation for everyone and relying on the individual responsibility of each employee when it comes to managing their workload. Moreover, and according to the capacity of each team, employees have supported each other by performing the functions of other departments with greater workloads in these circumstances.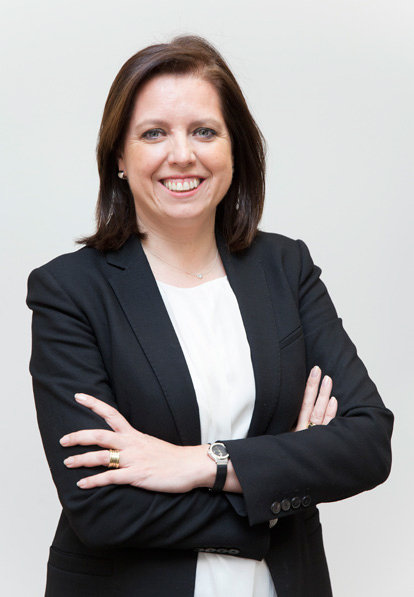 We have received a highly diverse range of lessons these days. What we have learned will accompany us forever and will enable us to define new plans, actions and projects to keep growing and further consolidate our company.
Boosting training in new collaborative tools, learning how to work remotely, offering advice that helps us enhance meetings and our communications with colleagues, as well as teleworking tips, are all actions taken from the very start. This has helped us deal with a dramatic change that, regrettably, engulfed us with no time to set up a trial period.
And actions to support employees and their families, with psychological counseling available to more than 80 percent of employees worldwide; together with the promotion of social and family activities in each of the countries.
From the very first moment we wanted you to be informed of everything: actions, measures, recommendations… and, to this end, we used our global channel – the MAPFRE Intranet – to offer daily news, both global and local, the AskMAPFRE space, and the MAPFRE People app, now operating in Spain, Brazil, Mexico and Turkey.
MAPFRE volunteers around the world have brought hope and comfort to the most vulnerable in society. Through virtual actions, they have focused primarily on the elderly, children and young people at risk of social exclusion, children in hospitals and people with disabilities.
We have undoubtedly received a highly diverse range of lessons these days. What we have learned will accompany us forever and will enable us to define new plans, actions and projects to keep growing and further consolidate our company. We have all had to adapt to new circumstances and be flexible in order to deal with the top priority at any given moment, placing everything else on the back burner. The response of this company – and all its component members – has been the best imaginable: strong, united and with the best possible attitude pursuing the common goal of us all returning even better and stronger.
We will now have to face a new phase in each of the countries and, as we are able to return, we will do so, above all else, with prudence and optimism, without forgetting the three fundamentals that have dictated our actions: health, business and our brand."
Cada país ha establecido un régimen especial para permitir la conciliación en el desarrollo de la jornada de trabajo con las necesidades personales y familiares de los empleados, intentando ser flexibles en una situación complicada para todos y confiando en la responsabilidad individual de cada uno de los empleados en la gestión de su propio trabajo.
Ahora tenemos que afrontar una nueva fase en cada uno de los países, a medida que podamos volver lo haremos ante todo con prudencia y con optimismo sin olvidar los tres objetivos que nos han marcado nuestro camino: la salud, el negocio y nuestra marca.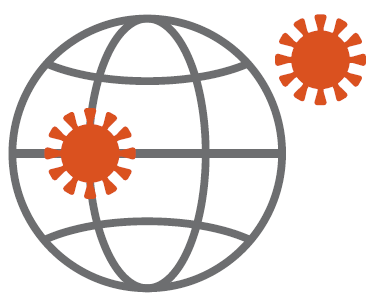 Guillermo Llorente Ballesteros, Group Head of Security
, explains how this crisis has affected his area: "MAPFRE is fully aware that it is precisely in crisis situations when its clients need it most, and it is also when it has to prove that it is truly deserving of their trust. That is why, for many years now, the Corporate Security Area has been allocating significant human and economic resources to define, implement and update Crisis Management and Business Continuity Plans (BCP) in every company. These are designed to guarantee clients receive a service, regardless of any catastrophic events that might have occurred.
Their effectiveness has been demonstrated on numerous occasions in the past at Group companies such as MAPFRE USA, Brazil, Chile, Ecuador, Colombia or Spain, responding to extreme weather events, social unrest or interruptions in basic supplies. In every case, the objective of maintaining the service provided to our clients has been achieved.
To achieve agile, effective management in such situations, the Governance Framework appoints the Corporate Crisis and Business Continuity Committee as the body responsible for assuming leadership and control of global crisis management, reflected at the local level in the Crisis and Business Continuity Committees of the Group companies, responsible for managing their own sphere of activity.
The Governance Framework also stipulates that Corporate Security – and its counterpart in each country – is the working body of these Crisis Committees, in charge of coordinating crisis management-related actions. It is responsible for providing periodic status reports and supporting and coordinating the implementation of decisions taken in those Committees, as well as for adapting them to the particular situation of each of the MAPFRE companies. This action is organized by means of setting up a Permanent Monitoring Group and coordinating the various different Working Groups created.
While the COVID-19 pandemic has surpassed the limits of every scenario envisaged, the existing business contingency plans have provided a solid basis upon which to articulate the crisis response strategy, with two fundamental objectives:
First and foremost, preserve the health of employees, clients, providers and other stakeholders worldwide
Once this is achieved, prove capable of guaranteeing the provision of services for our clients
MAPFRE's readiness made it possible to swiftly adapt so as to tackle the characteristics of this particular crisis and maintain an uninterrupted service. Thus, in less than a week, companies like Italy or Spain were teleworking at almost 100 percent and, two weeks later, practically all of the Group's employees were working remotely.
This strategy has been implemented by way of a series of globally-defined measures which have been dynamically adapted in step with the evolution of the crisis in the different regions. One of the fundamental elements was the reinforcing of our teleworking capacity by means of the contingency portals and the extension of the existing remote access capabilities, or the availability, likewise on a remote basis, of the telephone systems for the Contact Centers.
In near record time, all the Group companies around the world implemented the measures defined in those plans, and virtually all of our employees and intermediaries, more than 40,000 users, are now able to work remotely from their homes. This has enabled the two stated objectives to be met, namely safeguarding people's health and, at the same time, maintaining our operational capacity to serve our clients' needs."
As well as protecting the health of our employees and collaborators in these exceptional circumstances, MAPFRE has continued its operations throughout the world, affording our clients the attention they need and expect from us.
While the COVID-19 pandemic has surpassed the limits of every scenario envisaged, the existing business contingency plans have provided a solid basis upon which to articulate the crisis response strategy. Guillermo Llorente Ballesteros, Group Head of Security.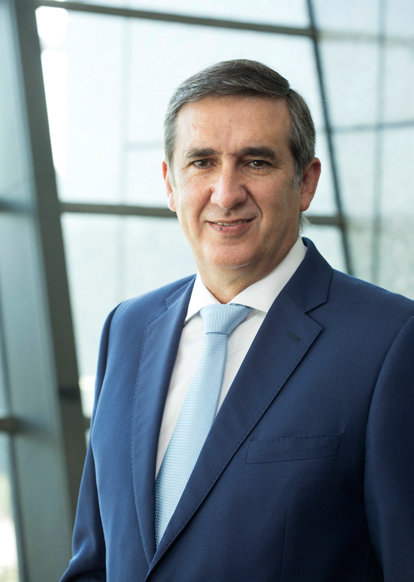 Felipe Nascimiento, our Group Chief Information Officer
, explains for us MAPFRE's actions from a technological standpoint: "The strategy for how to respond to this pandemic determined by the Corporate Crisis and BC Committee, placing most of our employees in teleworking mode, obviously posed a tremendous challenge for the Corporate Technology and Processes Area (CTPA). This was due to the fact that, no matter how many tests we may have completed of our companies' BCPs, we must admit that we had never simulated a global pandemic like this one.
The globalization and technological transformation strategy carried out in recent years has progressively provided MAPFRE with the capabilities and both operational and governance models that have enabled us to react and manage this crisis in a swift, agile, coordinated manner, not just with regions and countries, but with the other corporate areas and, even, major IT providers.
At the beginning of this crisis, all those of us involved in its management were clear about both the objective that had to be achieved – ensuring the continuity of business operations globally – and the expected scenario, where employees, sales networks and providers had to be able to work in conditions similar to those they habitually possess in their offices.
On the basis of the business continuity plan and coordinated by the crisis committees in each country, priority action areas were identified and have proved to be replicable in most of our countries and business units.
Achieving the objectives set has required parallel, coordinated action between the various working groups in the technology area, especially those dedicated to infrastructure.
In turn, in these crisis situations, the BCPs in the technology areas have a dual mission:
To guarantee their own internal functioning, adapting it to the circumstances, as we also suffer the consequences of this disease and, above all else, we must protect our leading asset: employees and collaborators
To make an extra effort to adapt ourselves to the current reality, ensuring the maintenance of the technologies that underpin our business processes globally. 
The deployment of the strategy determined in these Crisis and BC Committees – placing most of our employees and intermediaries worldwide in teleworking mode – was completed in extremely short time frames, so as to achieve the appropriate response that this crisis demanded, as the following confirms:
In Spain, within practically one week, most of our employees were teleworking
All other companies had over 90 percent of their collaborators teleworking a mere two weeks later. 
This has severely stretched our communications infrastructure and, in general, the whole infrastructure for the technological services provided from the CTPA. This called for a whole raft of actions, in order to be able to maintain full service under these new demanding conditions of use, and these included:
Reinforcing Internet access at the corporate CPDs (300 percent in Alcalá and 100 percent in MAPFRE Space) to guarantee all incoming and outgoing communications traffic generated. Automatic forwarding of calls from an employee's corporate number to their preferred alternative number has also been enabled.
In the contact centers, where it is highly critical to remain operational, solutions have been deployed that allow for the rerouting of customer calls, as well as access to the applications which had to be integrated with new pieces of technology installed at the workstations, so that the operators could work from home. This was achieved for over 5,400 employees.
Servers and licenses dedicated to remote VPN access were increased and remote office computer access (RDP) has been enabled, all working in conjunction with the DCS. The virtual desktop infrastructure (VDI) has also been expanded.
1,700 laptops, more than 250 cell phones and dozens of new Internet connections have been configured and distributed.
The user service teams have been reinforced to provide them with the capacity to handle the new demand.
These actions – together with a great many others carried out by various areas at every level (corporate, regional and country) – have enabled over 40,000 employees and intermediaries to telework.
In addition, teleworking has led to the intensive use of collaboration tools and has resulted in more than 27,000 users using the corporate instant messaging and video conferencing tool (Skype), whose operational capacity has been reinforced, given that it has become a basic element of our daily activity for many of us. At the same time, supported by the Digital Challenge strategic initiative, the deployment of the Teams collaboration tool to a significant number of users is being accelerated.
In conclusion, we can say that MAPFRE's technology strategy is correct, especially in terms of management and operational models, which once again proved robust, allowing us to react in a timely, adequate manner to meet our business needs."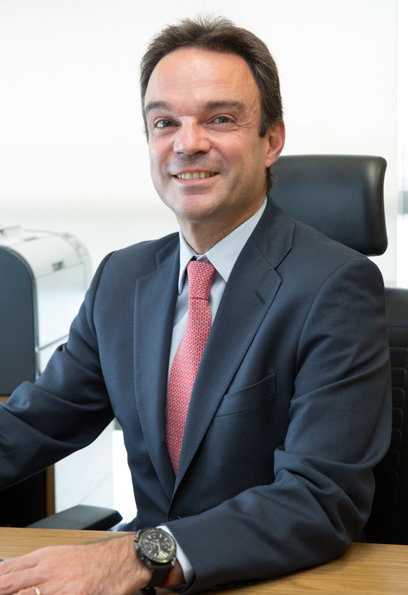 The globalization and technological transformation strategy carried out in recent years has progressively provided MAPFRE with the capabilities and both operational and governance models that have enabled us to react and manage this crisis in a swift, agile, coordinated manner.
From the Corporate Business and Clients Area, its general manager, Jose Manuel Corral Vazquez
, explains: "We have worked on questions related to underwriting activities and managing our relationship with both clients and intermediaries. With regard to underwriting, a critical component of our insurance management, we issued a document – validated by the MAPFRE Group Underwriting Policy Committee and approved by the Executive Committee – with the aim of compiling a series of basic operational principles under the current circumstances, as well as recommendations which should be obligatory reading for the different operations, from both an insurance and a reinsurance perspective. In all cases, the optimum balance must be sought between the fulfillment of our obligations to clients, the role we play at the service of society, and a principle of maximum prudence as we confront a scenario whose real economic consequences we have yet to discover.
In collaboration with the various regions, two documents were produced outlining the various measures being adopted by different subsidiaries with respect to their clients and intermediaries, respectively. In this fashion, on a Group-wide basis, we were able to guarantee the effective dissemination of all the actions implemented in the different markets in which we operate, with a view to taking full advantage of the exchange of best practices.
With regard to the way we currently interact with our clients, a comprehensive range of measures has been put in place, principally designed to facilitate issues with payment obligations, the remission of a certain proportion of premiums, and the expansion of free-of-charge services linked to the coverage of circumstances specific to the current confinement scenario.
As for our intermediaries, fundamentally those exclusively tied to us, measures are being boosted as an unequivocal response to their loyalty to MAPFRE. These relate to such questions as advance payment of commissions, aid for dealing with overhead expenses, improvements in the subsidy and incentive schemes and, as in the case of our clients, expansion of free-of-charge services."
We have sought the optimum balance between the fulfillment of our obligations to clients, the role we play at the service of society, and a principle of maximum prudence as we confront a scenario whose real economic consequences we have yet to discover.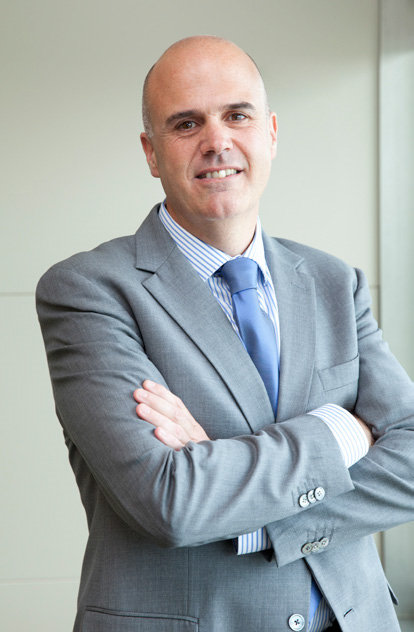 From the Corporate Investment Area we have striven to focus on four different aspects of our crisis management, declares José Luis Jiménez Guajardo-Fajardo, its general manager:
1) Attempting to understand the impact on financial markets and their possible evolution.
2) The impact on the portfolios we manage.
3) The well-being of the team.
4) The maintenance of operability during the crisis.
To this end, different Monitoring Committees have been formed, some on a daily and others on a weekly basis, always able to count on the invaluable help of other corporate areas. While it is true that contingency plans are the order of the day in Investment Services companies, given the numerous adverse circumstances we have had to endure in recent decades (financial crises, terrorist attacks, etc.), nothing can possibly compare to the current situation. The most important factor is therefore the firm commitment of all the investment teams in MAPFRE.
Over these difficult weeks we were able to broker more than 1,500 million euros in a low-liquid market, distributed in 800-plus fixed-income, equity, foreign exchange or derivative transactions.Probably the hardest part is doing all this remotely and isolated, given that the major front-office facilities we possess at MAPFRE ASSET MANAGEMENT allow many people to work online all day, sharing information and discussing strategies. For instance, every time a large company decides to launch a debt issue, there is barely time to review all the information and put in an investment request, even when we know the company well. Having participated in more than 50 primary market issues over the past few days is a major achievement for the team and a small plus for the profitability of our portfolios. And, finally, there is the difficult evaluation function – the middle office – as well as risk management in a totally dislocated market.
Every crisis entails a shift from one model or paradigm to a new one. It will be no different this time around and this represents an opportunity for any investor. Avoiding liquidity or credit risks and taking advantage of investments as and when they arise will undoubtedly be the major challenges we will have to face in the next few quarters. Audentes fortuna iuvat, as Virgil wrote in the Aeneid; however, in a crisis, there is always room for the word prudentia."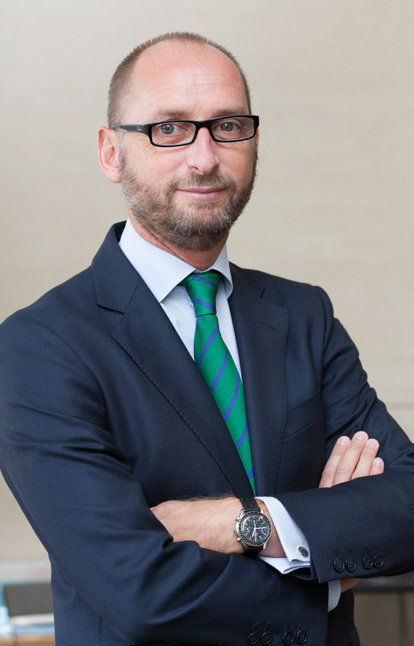 Every crisis entails a shift from one model or paradigm to a new one and this represents an opportunity for any investor.
"Excellence in its service is possibly what MAPFRE's clients feel is our company's truly distinguishing feature."
With these words José Antonio Arias Bermúdez, Group Chief Operations Officer, opens his account of how this situation has affected them. This reality is plainly evident in analyses of the likelihood of recommending us (Net Promoter Scores or NPSR) which are constantly being performed at key moments within the business cycle. This is how we know that the NPSR scores of clients who have suffered a claims incident or received assistance are higher than those who have not had to go through this process.
In extraordinary circumstances such as those we are currently experiencing that operational excellence in service is even more critical. Clients should be aware that, when the physical distance is greater, MAPFRE is even closer to them. This is certainly a vision that every service provider longs for, but how is the reality being depicted? Do we have reason to be satisfied? The answer is yes, because that is what our clients are telling us.
Now that a few weeks of crisis management have passed, we observe that our clients' operational, perception and appreciation indicators are even better than the habitual levels. Important aspects such as response times or immediate resolution via the Contact Centers, as well as the application of multiple support measures that MAPFRE has put in place for different groups of policyholders, reveal a highly positive perception. Everything in general shows that what we do in normal situations is totally sustainable in a crisis environment like the present one.
The pandemic is global and the needs of our clients are very similar, but the response MAPFRE is offering is totally individual and personalized. To achieve this level in so many countries calls for three fundamental pillars:
High capacity with regard to digitization
Possessing robust processes that generate value for clients and are the result of listening to what they say, the client's voice
Huge commitment on the part of the operational teams.
Each of these pillars is a necessary condition but, taken alone, is insufficient if they cannot be combined properly.
MAPFRE anticipated the measures to control and restrict movement imposed by the authorities in almost all the countries where we operate. The fact is that there are no companies that do not possess contingency or action plans. What we see is that, once again, the difference lies in their execution and, in this respect, Technology and Security have done an excellent job.Since the decision was made, our operational teams started working remotely and have done so in an orderly manner, without any disruption to our service processes:
In just a few days, practically 100 percent of the operational resources capable of working remotely were doing so. This decision was also viewed internally as a clear sign of our commitment to safeguard the health of all those of us who form part of MAPFRE, as well as that of our families.
The redistribution of workloads between different operational centers was successfully implemented, with the shared service centers enabling virtual services for different businesses to be maintained
The number of photo and video-based remote damage verifications and appraisals has been increased
The approach taken in our digital transformation initiatives to have people capable of performing more than one function (multi-skilled) has allowed for the realignment of capacities in those processes most requested by our clients. Thus, we have responded to increased contacts in relation to collections, changes in payment methods, general consultations and health policies, to which we have dedicated resources which have seen a reduction in their tasks related to vehicle accidents or roadside assistance.
If, over the last few years, we managed to make a huge leap in the field of automating transactions using Robotic Process Automation (RPA), at this juncture we can say that it has proved indispensable as regards maintaining the usual service and response times in the 18 countries where our businesses benefit from these solutions, dedicating operational personnel to attending those contacting us, which creates the greatest value in our clients' eyes: we are even closer. 
Action measures in the operational field have also been applied to the sphere of the service providers, the teams of professionals who have contact and a relationship with clients at the moment of truth, when attending to a claims or assistance incident.
Measures have been implemented to offer them recommendations and guidelines for safer action, but also others as important as opening up access to financial advances on future work. We are thus contributing to the stability of this collective, made up of self-employed and small and medium-sized enterprises operating in such diverse fields as repair workshops, tow truck services, home repairs in their multiple professional facets – builders, electricians, plumbers – and health professionals such as doctors and clinical and laboratory personnel, etc. In MAPFRE, the social dimension of insurance is plainly evident to all the related groups – clients, distributors and, in this case, providers – with immediate implementation of plans to guarantee the continuity of the activity and the provision of services without risk to the collaborators.
With all this support, the battery of actions and benefits that have been developed for clients also includes such interesting aspects as priority attention for those who either form part of some risk group or work in healthcare or social services, or the security forces (Brazil); reinforcing the capacities we possess in the field of digital medicine (Spain) and telemedicine (Colombia); or sending medication to the homes of our insured so that they do not have to leave the house (Mexico).
The long and short of it is that the whole of society is in a situation no one wishes to experience and for which possibly very few were prepared, and that we in MAPFRE are confronting it with the optimism of knowing that, together, we will overcome it. The efforts MAPFRE has made in recent years to promote digitization and training, develop digital skills and adapt our operations to increasingly demanding environments are now making more sense than ever before and clearly endorse our leadership in the insurance sector."
The pandemic is global and the needs of our clients are very similar, but the response MAPFRE is offering is totally individual and personalized.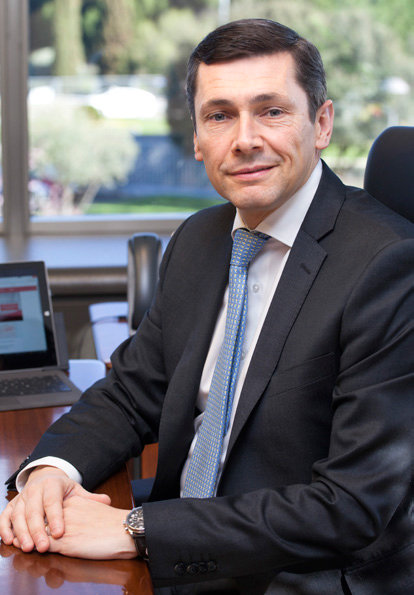 From the Corporate External Relations and Communication Area, its general manager, Eva Piera, reports: "If, in normal times, communication is an indispensable function in any company, in this exceptional crisis period we are currently confronting, it has become absolutely strategic. Therefore, one of our priorities has been to communicate our measures and initiatives continuously, honestly and transparently to our employees, to our clients and to society at large.
In that sense, from MAPFRE's Corporate External Relations and Communication Area, we have always striven to communicate, explain and reflect this integral response by MAPFRE and Fundación MAPFRE to help combat this coronavirus and strive to mitigate its economic and social effects. Our overriding aim was to convey trust, unity and empathy with employees, collaborators, clients and society at large, and the best way to express this was with our slogan #EnMAPFREmásUnidosQueNunca. In short, with this extensive communication we wanted to highlight our profound sense of corporate responsibility as one of the cornerstones of our reputation.
In External Communication, we have taken advantage of the increased capabilities offered by our new website, www.mapfre.com, to keep our target audiences informed of all the actions that the company has been progressively announcing. We have also published a host of interesting pandemic-related content, and have started publishing a weekly financial newsletter that reflects the views of MAPFRE experts on the impact of the virus on the economy and markets.
We also launched a series of interaction campaigns with our followers on social media. They have been very well received, such as the one entitled We Applaud which invited users to choose which group they wanted to dedicate their applause to. And we have boosted our institutional messages through the profiles of our Chairman and CEO. He has been publishing weekly videos with optimistic messages about overcoming this virus.
As for our internal communication, together with the Corporate People and Organization Area, we have been striving to keep MAPFRE employees and collaborators constantly informed in these times of enormous uncertainty, as well as reinforce our employees' motivation and sense of belonging, and their pride with regard to the Group's response to this global challenge. In this regard, we have held virtual meetings with our Chairman and CEO and the Group Chief People Officer answering questions from employees. We also shared a video of employees all around the world, highlighting the 30,000-plus employees working from home in all the countries in which MAPFRE operates.
In addition, the coordination of the communications in all the countries where we are present has been particularly enhanced, monitoring the implementation of the different stages of the health crisis in each country, seeking alignment of the same with our corporate messages and providing the countries with material and videos for their social media campaigns. We have witnessed testimonies on the intranet sent to us by many of the countries, as well as all the actions that have been undertaken locally thanks to the assistance of Fundación MAPFRE.
It is relatively easy to send out messages of commitment and solidarity when things are running smoothly. It is much harder to rise to the occasion when the going gets tough. Many of us will never forget the effort our company has made for us and for society at large throughout this period, and we know that this also proved possible thanks to the individual commitment and response of each one of us. We are not just another company. We are MAPFRE. And we have made every effort to ensure that our communications reflect all those values.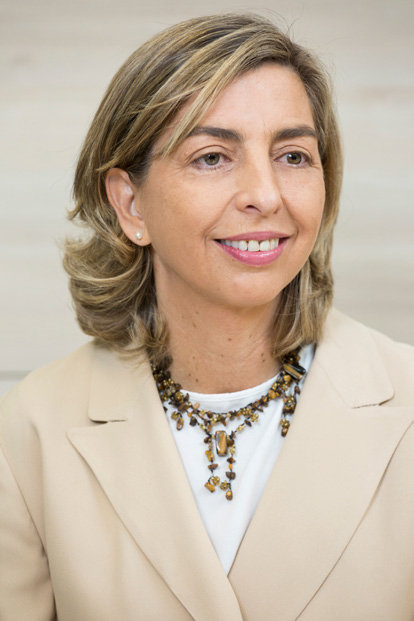 With this communication we wanted to highlight our profound sense of corporate responsibility as one of the cornerstones of our reputation.
Life after COVID-19
Time does not stand still and we are now building the new reality in which we are going to have to live. Now is the time to work hard and prepare to return, which will surely be very soon. When we do, we will cherish those shared memories and experiences more than ever before. We will come through this stronger!
We must stick together, drawing the best from each other to continue generating value despite the circumstances. #InMAPFREMoreUnitedThanEver we will overcome this crisis as we have beaten others in the past.
MANY THANKS TO YOU ALL FOR YOUR TREMENDOUS WORK AND COMMITMENT! WE ARE MAPFRE!