Enhance commitment to the MAPFRE values, boost training in technical, sales and digital skills, and remain the benchmark in sustainability, innovation, social commitment and trust are the objectives of this strategic pillar.
TEXT PABLO FUENTES | ILLUSTRATIONS MAPFRE
Behind the ambitious transformation process MAPFRE is promoting in order to take advantage of the opportunities of the digital age and anticipate the future, are our people. Because everything we do to consolidate our Group's leadership vocation would not be possible without the effort and commitment of the team of professionals who make up this team.
For this reason, one of the three major pillars that contribute to our transformation, within the context of the MAPFRE Strategic Plan for 2019-2021, is Culture and Talent, whose sponsor is Elena Sanz, MAPFRE's People and Organization general manager. This strategic pillar is our schema for continuing to evolve and improve every day in order to adapt ourselves to changes and overcome new challenges.
The talent and commitment of our people, together with the values that have always been our trademark, make MAPFRE a different company. We form a diverse, innovative, supportive, flexible team.
In addition, MAPFRE wants the people in the company to be the protagonists of their own development, to take advantage of opportunities and gain the best experience possible. That is why it is committed to continuous training, internal promotion and mobility.
In this context, over the period 2019-2021 the Culture and Talent pillar will focus on:
COMMITTED to our culture and values, which make us unique. We are going to boost the commitment of all to MAPFRE's values.
PREPARED to take on new challenges, thanks to more sales and technical training, as well as updating their digital and transformational skills.
PACESETTERS </spanin sustainability, social commitment, innovation and trust.
Culture and talent index
This indicator is made up of the following variables:
Culture (50%)
EMPLOYEE SATISFACTION INDEX (ESI), a new indicator to gauge the satisfaction of employees by means of an assessment of the following ten aspects:
Knowledge of the objectives
Pride in the work performed
Recognition of the work performed
Contribution to the company
Reception of quality feedback
Opportunities for development
Collaboration
Work tools
Looking after people
Pride in the social footprint.
TURNOVER: the percentage of employees leaving the company, on a voluntary or involuntary basis.
SENIORITY: the length of service of MAPFRE employees.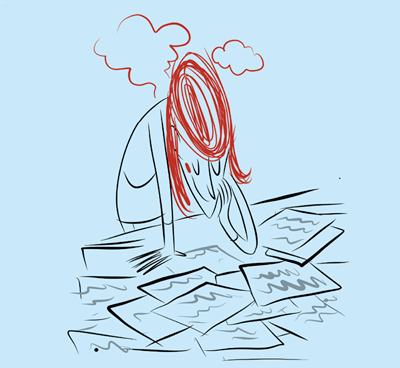 Talent (50%)
MOBILITY: number of people who have changed their job, function, area or business unit (functional mobility), or have been transferred within the country or internationally. Mobility enables personal and professional growth, as it permits getting to know other businesses, projects and realities within the Group.
DEVELOPMENT PLANS: percentage of employees assigned to these plans, which are a series of actions related to training, mentoring, remuneration, mobility and recognition, designed on an individual basis. They include career, development and talent plans, and training itineraries at the Contact Center.
INTERNAL PROMOTION: percentage of positions of responsibility that are covered internally.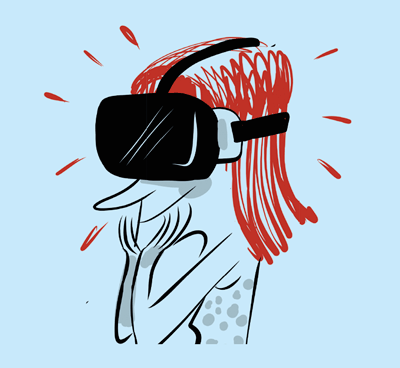 Indicators of digital capabilities
The aim is to gauge the level of knowledge, skills, and digital and transformational capabilities of MAPFRE personnel.To this end, the following metrics are employed:
DIGITAL LITERACY:
number of employees who have knowledge of, or have received training in, any of the following digital areas: Predictive models,Blockchain, Social media, Cyber risk, NPS, Cybersecurity, Collaborative work, Design thinking, Privacy, Collaborative economy, Analytics, Fintech,Big Data, Genetics, DCX, Insurtech, Innovation, Artificial Intelligence, Agile, IoT (Internet of Things), Mixed reality, Venture capital.
DIGITAL BEHAVIORS:
degree of assimilation of the new behaviors, gauged by means of the performance evaluation. The new MAPFRE behaviors in the framework of the Digital Challenge are:
Collaborate
Innovate
Be Agile
Respect
Communicate
NEW DIGITAL METHODOLOGIES:
employees who have knowledge of the use of, or have received training in, at least one of the following methodologies:
Agile
Design Thinking
Lean Startup
360º EVALUATION:
employees who score over 4 (out of 5) in the 360º evaluation of the new digital behaviors.

Policy areas for the 2019-2020 MAPFRE sustainability plan
Climate change
Reduce the Carbon Footprint
Buildings under environmental management
Circular economy
Reduce waste generation
Opportunities in the circular economy
Inclusion and talent
Women and talent
New work models and digital transformation
People with disabilities
Responsibility for product and transparency
Financial/insurance education and accessibility of insurance
Supply chain (providers)
Economics of aging
United Nations 2030 Sustainable Development Agenda
Ethical framework
Social footprint
Employment program for people with disabilities
Corporate Volunteering Program
Sustainability plan 2019–2021
It has three major objectives:
Establish MAPFRE as a benchmark for transparency, sustainability and trust.
We want clients, employees and society in general to identify us as a company that is committed to sustainable development.
And shareholders and investors to share our vision of value creation in the medium and long term.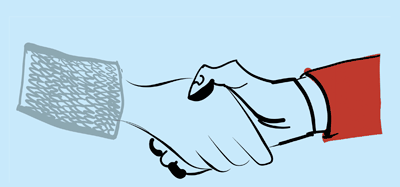 Digital Challenge
This is the strategic initiative of the Culture and Talent pillar. The objective is to manage the change required of our organization in order to adapt to the new digital requirements, bringing to the work environment flexibility and agility, as well as tools that allow for collaborative work and knowledge sharing.
In addition, we want to promote new behaviors, the development of digital and strategic profiles, and new forms of leadership.
To this end, work is ongoing in four areas:
Work environment
Collaborative work and knowledge management
Culture in a digital world
New forms of remuneration and recognition