TEXT THE WORLD OF MAPFRE | IMAGES ISTOCK
MAPFRE has been recognized as one of the Top Employers of 2023 in Spain. This certification is obtained following an exhaustive audit of our people management policies and practices. Using its own methodology, the Top Employers Institute awards a certification of excellence in terms of the conditions offered by companies to their professionals and is a global authority in this field.
This recognition reaffirms MAPFRE's commitment to providing the best employee experience. This is achieved through an approach that puts employees at the center of all processes by providing support throughout their life cycle at MAPFRE and by taking into account their feelings and needs.
To this end, MAPFRE is committed to continuous training, internal promotion and mobility and active flexibility policies, which allow us to be more efficient, ensure people's well-being and secure the necessary tools for our development.
The Top Employer certification is also a recognition of MAPFRE's commitment to sustainability, ethical conduct, charitable projects, and solid corporate values.
Congratulations to our colleagues in Spain!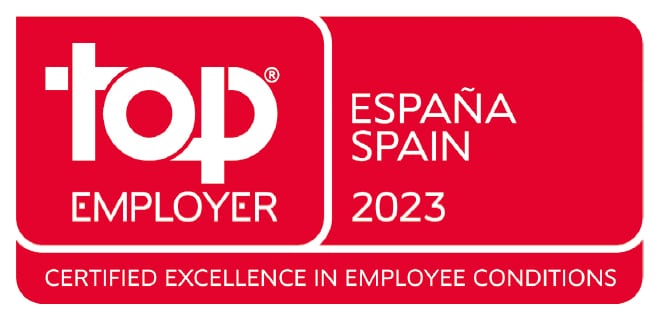 #MAPFREwhereYourTimeBecomesMeaningful