In October, for International Breast Cancer Awareness Day, MAPFRE organized the awareness-raising
Wear Pink 2021
with two objectives:
To raise awareness about the fact that breast cancer is not exclusive to women – it also affects men, although it is very rare.
To emphasize the importance of regular screenings for women – some people have neglected their screenings because of COVID-19, but they are critical for early detection of this illness.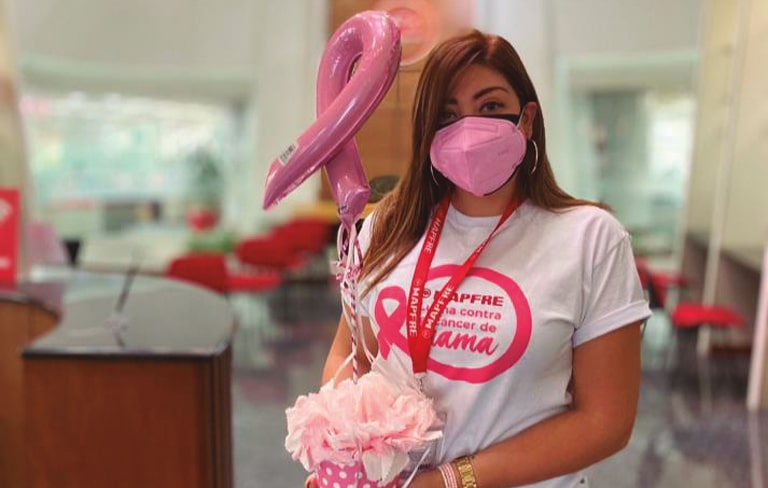 SPAIN; BRAZIL; EURASIA: GERMANY, BELGIUM, PHILIPPINES, HUNGARY, ITALY, MALTA, TURKEY; IBERIA: PORTUGAL; LATAM NORTH: COSTA RICA, EL SALVADOR, GUATEMALA, HONDURAS, MEXICO, NICARAGUA, DOMINICAN REPUBLIC LATAM SOUTH: ARGENTINA, CHILE, COLOMBIA, ECUADOR, PARAGUAY, PERU, URUGUAY, VENEZUELA NORTH AMERICA: UNITED STATES, PUERTO RICO.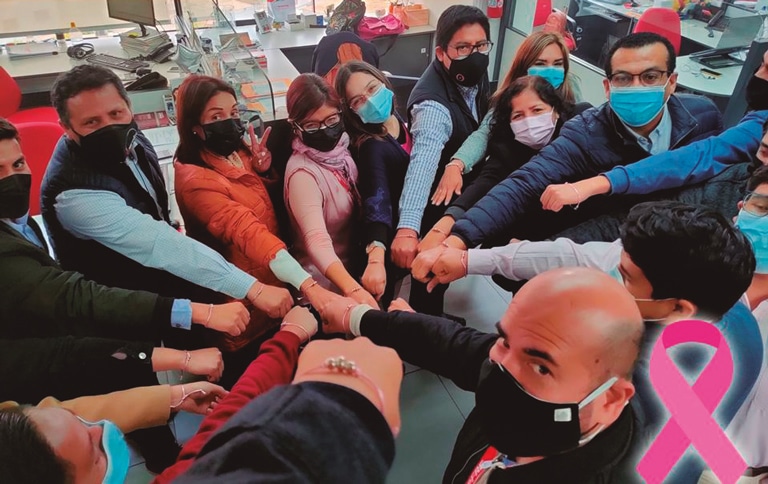 A TOTAL OF 27 COUNTRIES PARTICIPATED IN THIS CAMPAIGN, REPRESENTING 89.4% OF OUR WORKFORCE, WHICH HAS ALLOWED US TO ACHIEVE ONE OF THE BEST RESULTS WE'VE EVER SEEN ACROSS ALL 12 EDITIONS.
During this year's campaign, we carried out a series of communication actions, both globally and in many cases locally as well, to raise awareness and provide information about this type of cancer. And, on October 19, all employees were invited to participate on social media and send us photos of themselves dressed in pink to promote the pink movement, which symbolizes the fight against this disease.