TEXT NEUS MARTÍNEZ | PHOTOGRAPHY ISTOCK
Environment-related Disasters cause enormous economic and social problems, while also putting people at risk. Until a few years ago, it was believed that risks could be prevented based on data collected from past natural disasters. Today, we have an advantage. The development of predictive technology is a great ally in alerting, preparing and making decisions when dealing with fires, floods and other climatic phenomena that have not yet occurred.
Natural disasters have always been part of the evolution of our planet, but in recent decades we have experienced an increase in these catastrophes as a result of increasingly extreme weather conditions.
Warning and management systems play an important role in forecasting. They have improved exponentially thanks to the use of technology, thus mitigating the consequences of these events. Between 1970 and 2019, the number of deaths in natural disasters has declined markedly: from about 50,000 people in the 1970s, it had fallen to fewer than 10,000 by the 2010s.
In addition to this devastation, there are widespread economic losses. In the 2020 California (United States) fires alone, total damages amounted to 11 billion dollars. And in the same year, the costs of natural disasters worldwide came to 210 billion dollars. In Spain, the 1983 cold drop in the north of the country (one of the worst climate events) cost almost 1 billion dollars and took the lives of 42 people.
To assess the risks, experts divide natural phenomena into four groups: climatological (droughts, fires, etc.), geophysical (earthquakes, volcanic activity, etc.), hydrological (floods, landslides, etc.) and meteorological (storms, extreme temperatures, etc.). All of them have a common denominator: dealing with the challenge they pose requires properly measuring and assessing them, while seeking measures to reduce their impact on people and the economy.
Warning and management systems play an important role in forecasting. They have improved exponentially thanks to the use of technology
The technology applied to natural disasters is advancing by leaps and bounds and the current predictive models are a powerful weapon in preventing and managing risks
Predictive models: technology as a powerful ally
After the 2004 Indian Ocean earthquake and tsunami, one of the world's deadliest disasters, with more than 220,000deaths, 168 countries signed the Hyogo Framework for Action. The plan, which lasted until 2015, aimed to reduce the threat of disasters and promote resilience to them. The relay for continuing to work towards this goal is contained in the Sendai Framework for Disaster Risk Reduction 2015-2030, in which the member countries' commitment to implementing technological, economic, structural, environmental, etc. measures to prevent risks associated with natural disasters, increase preparedness for response and minimize recovery.
If climate change (with its consequences) is undeniable, it is also true that data, research and technology are working in our favor. Not so many years ago, forecasting methods analyzed simple variables such as wind speed, rainfall intensity, precipitation levels, among other indicators, to anticipate hurricane behavior. The result of this "linear regression analysis" was not very accurate.
The technology applied to natural disasters is advancing by leaps and bounds and the current predictive models are a powerful weapon in preventing and managing risks.
"In an environment in which the cost of extreme events and catastrophes is increasing – partly influenced by climate change – MAPFRE is closely following these technological advances that aim to better manage catastrophic risk. The projects presented take different perspectives; from the behavior of natural hazards, including climate change predictions, to improving information on exposed assets. They have predictive technology or artificial intelligence built in and they are pioneering projects in their respective fields. Although they may be accompanied by uncertainty in their results, can also be great allies in achieving more sophisticated and precise management of catastrophe risk."
JOSÉ ÁNGEL CAÑIZARES technician of MAPFRE RE's Natural Hazard Risks Area
Microchips, sensors, big data, AI: predictive technology
The number of smartphones now exceeds 3 billion worldwide and the notifications received via smartphones at the individual level are often a lifesaver. Giant corporations such as Google have a public alert service for their users covering phenomena such as earthquakes and hurricanes warned by government agencies in different countries.
The recent case of the eruption of the La Palma volcano is an example of how mathematical modeling and software calculate and predict the locations of lava flows in advance. For the same purpose, the satellite view is essential in managing post-eruption risks; the two Sentinel 2 satellites (part of the Copernicus EMS system piloted by the European Union) are responsible for providing the geospatial data to study the evolution of the volcano.
Predictive technology ranges from the use of microchips with sensors and infrared emitting antennas that detect sudden changes in temperature, a method implemented in one of the world's largest metropolitan parks located in Barcelona, to more sophisticated models that use big data to analyze climate factors and create early warning systems.
Artificial intelligence, the key element of predictive systems, handles and classifies massive and complex data and finds connections that would be very difficult for people to calculate.
Startups against natural disaster risks
In the ecosystem insurtech there are significant examples of startups that work on the impact of climate risks to develop insurance products that maximize the protection of people and of businesses.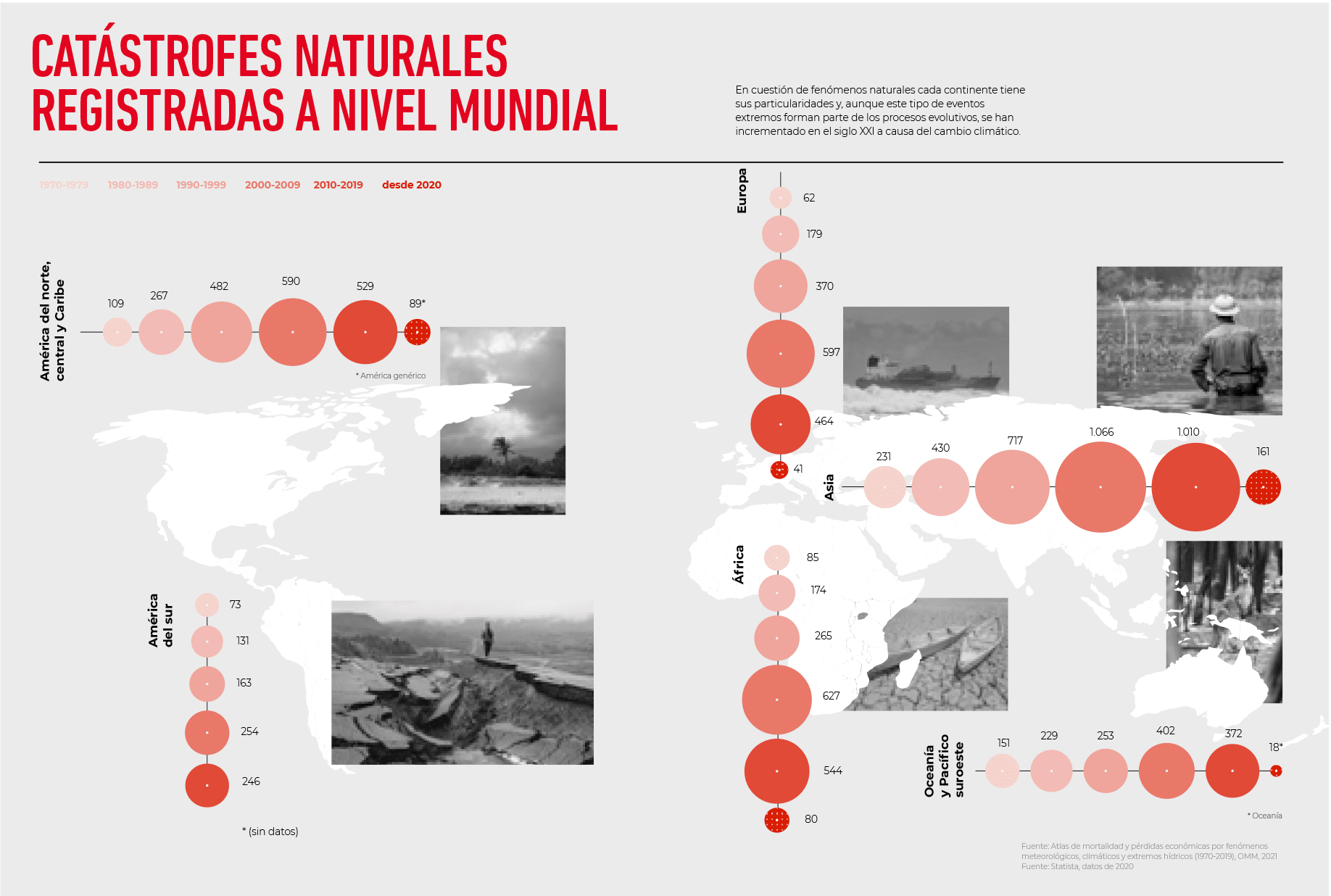 ZESTY
Caring for people and their homes. The United States is often exposed to hurricanes, floods or fires. In California, seven of the ten most severe wildfires have occurred in the last decade. To respond to this trend, Zesty uses AI and analyzes the impact of forest risk on people's properties. Its technology draws on high-resolution imagery, home and building data and meteorological factors to assess the level of wildfire danger in the area and is used to develop innovative insurance products that protect homes and businesses and, consequently, support the well-being of communities.
DESCARTES
A single database for a new generation of insurance. A team of insurance experts and scientists integrate the sum of AI, Internet of Things (IoT), remote sensors and other data sources into an innovative predictive model. The result is to give its customers (through brokerages around the world) access to technology-based insurance products that offer protection to corporate clients and governments against natural catastrophes and emerging risks.
CLOUD TO STREET
Monitoring floods from space. This company uses satellites and AI to track floods anywhere on the planet without using equipment. The remote sensing platform, present in more than 160 countries, is designed to map flooded areas in near real time. It is a valuable resource for monitoring people and assets at risk, enabling the best decisions to be made in rapidly evolving situations. It also helps catastrophe insurers, communities and watershed managers to understand, prevent and prepare for potential risks.
CAPE ANALYTICS
Remote evaluation of property data. Cape's technology platform leverages geospatial imagery, computer vision and the machine learning of an AI system to automatically and instantly evaluate a property's data. This functionality allows insurers and investors to select the optimal properties. Additionally, it is possible to monitor to assess the risks and hazards of natural phenomena such as fire, wind or hail.
CLASSIFYING NATURAL PHENOMENA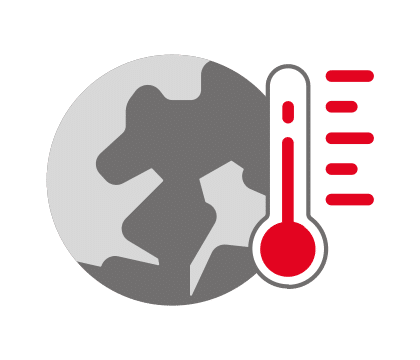 Due to climate variability, with metrics that can reach extreme values.
Extreme temperatures
Droughts
Thaws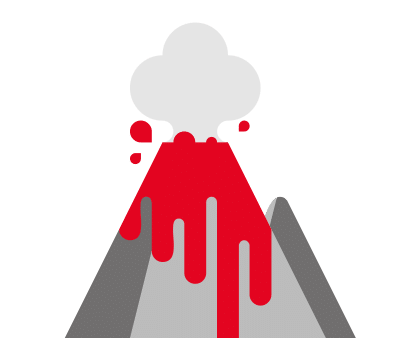 They have to do with the movement of tectonic plates and other internal processes either on the surface or deep inside the planet.
Earthquakes
Volcanic activity
Avalanches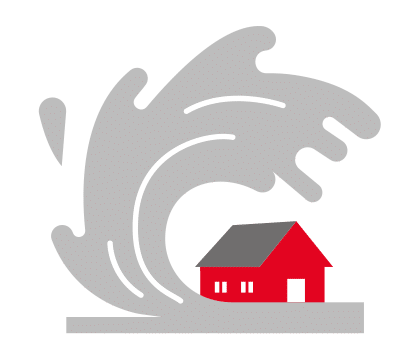 Related to water in different places or routes.
Flooding
Tsunamis
Mudslides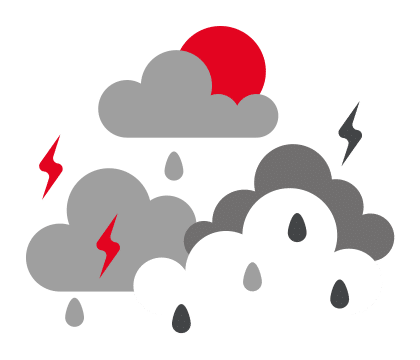 Events can be varied and are related to the climate behavior.
Storms
Hurricanes
Heavy snowfall
PLANET IQ
Monitoring the climate from space. This provider of weather monitoring and forecasting services uses a system of space-based sensors to very accurately analyze the weather, across the Earth, in order to predict regional and global events. Its technology has an impact on improving safety by reducing meteorological risks in sectors such as agriculture, industry, etc.
JUPITER
Protecting assets endangered by environmental change. uantifying the climate impact on properties is the core activity of this startup. Its technology platform uses the cloud to run a variety of predictive models that work with satellite and ground-based sensors to calculate future environmental conditions and prevent weather disasters. It is an ideal solution for studying risk in key industries and as a resource for insurers offering climate risk analysis in their asset portfolio.
Research, innovation and data are unquestionable. The evolution of technology is accelerating the development of increasingly accurate and reliable forecasts. It enhances the ability to fuse predictive models and combine methodologies, all to be prepared for environmental realities, mitigate risk and protect people.