TEXT Corporate People and Organization Area | photographs MAPFRE, ISTOCK
The digital revolution, which began several years ago now, is proving a challenge for the business world in general, and represents a radical change in the way we companies interact with our stakeholders, particularly with our clients, but also with our employees.
The success of the digital transformation in any company depends on two fundamental aspects: technology and people. Technology is an enabler, but people are the true driving force and those responsible for adapting our business to the new reality.
Digital Workplace has arrived to help us with this adaptation process
Digital Workplace is one of the pillars of the Digital Challenge, the strategic initiative whose objective is to manage the change required of our organization in order to move toward a work environment that is adapted to meet the new business and social requirements.
Firstly, Digital Workplace provides employees with the digital tools they need to work in a more agile fashion, helping us optimize our time management, communicate better and collaborate more efficiently with each other. In addition, it makes it easier for us to acquire good working habits in our daily routine, mainly influencing our personal time management, producing more effective meetings and teams, thanks to enhanced document collaboration.
MY TEAM AND I
Effective Meetings Save time with more agile virtual meetings and fulfill the stated objectives
Effective Teams Collaborate with your colleagues in one single place
Remote Working Work from anywhere, on any device, as though you were in the office
Information Security
PERFORMING MY JOB
Personal Time Management Plan and avoid time thieves
THE COMPANY AND I
Seeking information Speeds up seeking information with all the tools you have at your fingertips
Document Collaboration Uses shared workspaces where all of the team's documentation can be accessed and edited
Knowledge Management Share information and lessons learned, and locate experts in that field of knowledge
We are working with digital collaboration tools: Teams, Outlook, Planner and
To Do, OneDrive, SharePoint and Digital Workplace also offers you MyAnalytics.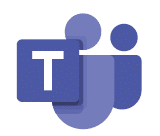 TEAMS
Collaborate and converse on a project with Teams
A project collaboration space focused on discussions with your collaborators. Any document can be commented on and edited by all project members in real time. It also serves for holding meetings and consulting the calendar.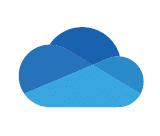 ONEDRIVE
Easily access and connect all your documents on OneDrive with all other toolsIt allows you to store your documents in a secure place, accessible from anywhere, on any corporate device. You can share them with anyone you want via links that take up no space.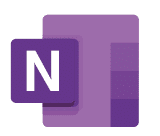 ONE NOTE
Keep your notes organized with OneNote
Take notes in meetings collaboratively and simultaneously with your colleagues. They will always be accessible to everyone online, organized by topics and sections. Notes can be shared with anyone you want, or kept private for you alone.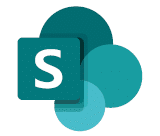 SHAREPOINT
Boost team collaboration through centralized, organized, accessible management of work documents with SharePoint

This is a cloud document manager that lets you save documentation related to your area or department, and connect it to all other Office365 applications easily and naturally.
OUTLOOK
Email, agenda and contacts in one place, Outlook, with practically unlimited storage capacity, is your email manager and is also connected to all other Office365 applications. Easily access your contacts and keep your calendar up to date.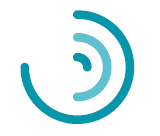 MY ANALITICS
Provides an insight into how you spend your work time
Both in meetings and collaborating with others, or the time you spend on your own tasks.<2> It also offers you tips on how to further improve your time management.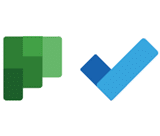 PLANNER Y TO DO
Keep all your individual and team tasks organized
Makes it easy to organize yourself and your Planner and To Do tasks. Create, assign and monitor tasks individually or in collaboration with your team..
With Digital Workplace we are adopting habits that make us more efficient:
Technological tools are essential for working in a different manner and we must take full advantage of them in order to adopt new habits that can make us more efficient.
Personal Time Management:
Digital Workplace helps you manage your personal time, as well as manage and plan your tasks and email. Moreover, you can track the time spent on the tasks you perform, thus enabling you to optimize them and focus on those activities that really add value.
Personal time management
Thanks to personal time management, Daniel manages to…

Avoid time thieves
He turns off email notifications and changes his instant messaging status when not available

Be more efficient
He sets up rules and categories to automatically organize his emails and keeps all his documentation in the cloud so that it is always readily available

Organize and plan better
He manages his time on the basis of his tasks and notes, while always keeping his calendar up to date/p>

Make decisions to meet objectives
He analyzes how he spends his time and with whom, so as to be able to make decisions when it comes to organizing his work and fulfilling objectives
Through the use of the following tools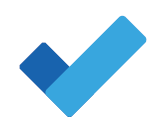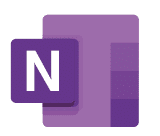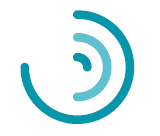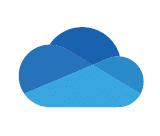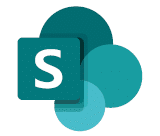 Effective Meetings
To make the most of your meeting time, Digital Workplace helps you hold more effective meetings: inviting those who really need to participate, according to the type of meeting and by consulting their availability; adjusting the meeting time to suit its purpose; clearly defining the objective and agenda items of the meeting; forwarding information in advance where necessary; taking minutes of the meetings which reflect the agreements and commitments reached, and those responsible for each action agreed upon.
Effective Meetings
Thanks to effective meetings, Carla manages to…

Save time
She holds virtual, more agile meetings, and avoids unnecessary traveling

Be more efficient
She only invites those strictly necessary, considering their availability

Be more agile
The minutes are signed off at the close of the meeting and email exchanges are reduced

Fulfill objectives
During the meeting they manage to meet the objectives set out in the agenda
/p>
Through the use of the following tools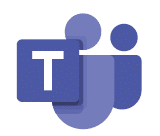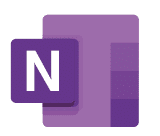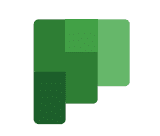 Effective Teams
Digital Workplace facilitates communication and collaboration within our team in order to be more effective: it provides options for holding real-time conversations; file sharing; online edition of documents with an autosave feature for version control; exchange of notes; managing team tasks and sharing information about them.
In addition, Digital Workplace allows you to work remotely from anywhere with your digital tools in a secure manner, with full access to all the know-how that is shared throughout the company.
"Digital Workplace is about helping us be more efficient and productive in our daily work, taking advantage of the benefits that technology offers us today and creating habits that enable us to optimize our work time. This is not just a technological deployment; rather, it's a change in the way we work that should help us collaborate better and make better use of our time, holding more productive meetings, enhancing our teamwork, or instilling in us a focus on milestones and tasks," explains Mónica Solaun, project leader.
Effective Teams
Thanks to effective team management, Bruno manages to…

Communicate better
He holds conversations and meetings in one single place, in an organized manner, saving time and emails/p>

Work together on a single document
He edits documents online with his colleagues, avoiding the exchange of multiple versions

Organize and plan better
He plans tasks together with his team, knowing at all times what each colleague is working on
Through the use of the following tools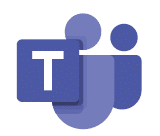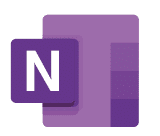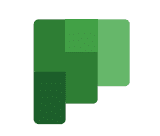 Change Management in the Digital Workplace
To ensure the adoption of these habits and the use of the tools made available is as successful as possible, an employee-focused change management strategy has been defined and implemented in three phases: instilling the desire for change, training and accompaniment.
Instilling the desire for change: employees are informed of the objectives and details of Digital Workplace, expounding on the purpose and the benefits of this change — the why and what for. To help ensure this purpose is not only understood, but also shared and adopted by employees, the figure of the sponsor was introduced, someone who is a driving force for — and a fine example of — this change in their area of influence.
Training: we begin with a digitization survey that enables us to understand the digital habits and capabilities of employees at the outset, so as to customize subsequent change management actions by considering the actual needs of each group. Following this identification of needs, the training required is deployed. For this purpose, two workshops have been designed, one for training, delving deeper into the habits and tools in a very practical format, and another for gamification, in which the know-how is reinforced. Moreover, in the Digital Technical Knowledge Classroom of the Corporate University, the "Learn to use MAPFRE digital tools" pill has been made available to all employees through self-learning, with keys and tips for using tools such as Teams, SharePoint Online and OneDrive.
Accompaniment: once employees wish to form part of the change and are capable of doing so, it is time to adopt the change. To assist and accompany them in this process, the MAPFRE Digital Champion figure has been created. We already have over 80 Digital Champions who have been selected to act as agents of change within their area of influence. These are individuals who transmit enthusiasm about the change implicit in the Digital Workplace and who have the knowledge to accompany and help others adopt new ways of working in a simple, natural fashion.
Access email through Office 365
The implementation of Digital Workplace
2020 marked the start of the implementation of Digital Workplace in MAPFRE, with the deployment of the Office 365 tools. Today, more than 26,000 employees are already using the video conferencing functionality of Teams, over 22,000 have OneDrive, and over 28,000 have an email account in Office 365.
In addition to the deployment of tools, some countries and business units such as Brazil, Spain, United States, Mexico, Peru, Puerto Rico, MAPFRE RE, MAPFRE ASISTENCIA (Headquarters) and the Corporate Areas are already working on the habits that accompany the use of these tools through the deployment of change management actions.
The digital transformation impacts on all areas of the organization and its success therefore depends on the commitment and engagement of each one of us. Thus, we all have a relevant role in Digital Workplace, in the adoption of new work habits, and in the use of the new collaborative tools that MAPFRE is placing at our disposal in order to work more efficiently — collaborating, innovating and being more agile — and thus accompany the digital transformation within our company. We encourage you to move forward in this new way of working and collaborating, taking advantage of the opportunities MAPFRE offers us.