Last October, on the occasion of World Breast Cancer Day, we in MAPFRE organized the 2020 Join the Pink campaign with two clear objectives:
Inform people that breast cancer is not exclusively an issue for women; rather, men can also suffer it, although the incidence rate is very low
Stress the importance of women undergoing regular screening, given that, as a result of the impact of COVID-19, there are people who are failing to go for their periodical examinations and these are essential for the early detection of this disease
This year we have carried out a series of communication activities to raise awareness, inform and prevent this type of cancer. On October 19, we encouraged employees to use social media to share and send us photographs of them wearing something pink, with the aim of promoting a pink movement, a symbol of the fight against this disease. In the digital edition of The World of MAPFRE, you can see a selection of these pictures.
Join the Pink took place in 29 countries, which means it reached 93.5 percent of our workforce, thus achieving one of the best results this initiative has managed in its 11 editions. And it also obtained widespread external coverage on social media.
This campaign forms part of MAPFRE's Healthy Company corporate model, whose aim is to enhance the health and well-being of its employees and their families. MAPFRE thus contributes to the 2030 Agenda and has a direct impact on one of MAPFRE's top priority Sustainable Development Goals: SDG 3 "Good Health & Well-Being".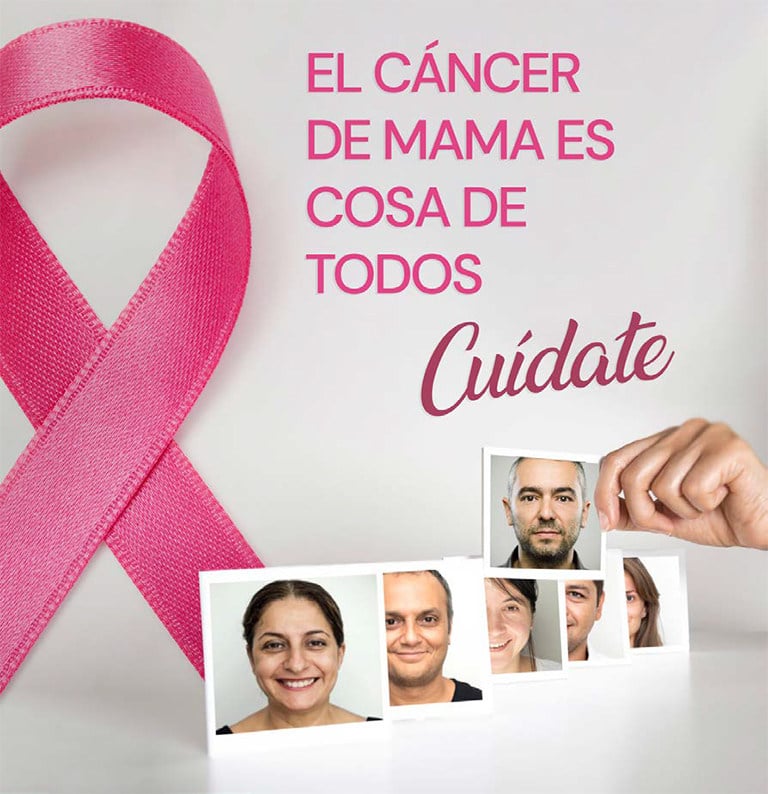 Breast cancer can affect anyone, male or female. Take care!