TEXT ALEJANDRA FERNÁNDEZ | PHOTOGRAPHY MAPFRE
The opening of a new cultural space in Barcelona, the KBr photography center, marks the start of a new phase of Fundación MAPFRE's dedication to artistic photography, one of its key cultural areas of activity since 2009.
This October, Fundación MAPFRE will be launching its new cultural project in the Catalan capital – the Fundación MAPFRE KBr photography center. As well as continuing with the range of exhibitions currently offered, there will be new initiatives never before envisaged within the Foundation's photographic activity. These include organizing exhibitions of photographic collections with a Catalan theme, thus protecting, promoting and disseminating the region's heritage, and strengthening Fundación MAPFRE's presence as a cultural force in its capital city. In the words of Nadia Arroyo, Fundación MAPFRE culture manager: "following four satisfactory years actively present in the cultural life of the city, this new project clearly expresses Fundación MAPFRE's interest in reinforcing its contribution to the dynamism and visibility of Barcelona through a medium – artistic photography – so closely associated with the cultural excellence of contemporary Catalonia."
In this sense, next year will see the first exhibition organized in collaboration with the CRDI (Center de Recerca i Dissemination of Imatge) – Girona Town Council.
In addition, there will be a permanent educational program which, rather than offering explanations related to a specific exhibit, is designed to train the future generations to better understand the photographic language and its artistic dimension. The schedule will also include seminars and series of conferences. Due to the health crisis caused by COVID-19, and following the measures established to prevent it spreading, these initiatives will be launched from 2021 onward. In addition to all these activities and exhibitions, a prize with an international dimension is to be created.
This new space, which replaces the current premises – Casa Garriga Nogués, located in the Eixample [Expansion] district and a fine example of Catalan Modernism – will be housed in one of the most representative buildings of modernday Barcelona: the MAPFRE Tower, in the Olympic Port district. Located specifically in an annex known as the Vela [Sail], this distinctive curved building with street-level access boasts a total of 1,400 m2 with two exhibition halls, an area for educational activities, an auditorium and a bookstore.
The Fundación MAPFRE KBR Photography Center is designed to house a range of different activities, always related to photography. Regrettably, some of those due to start up with the opening of the center, such as the events scheduled for its auditorium, will inevitably have to be reduced given the current situation and this greatly hinders the planned series of conferences. "We are reinventing ourselves, like everyone else, and we will take part of that activity online," explains Nadia Arroyo.
This project strengthens fundación mapfre's interest in reinforcing its contribution to the dynamism and visibility of barcelona through artistic photography
KBr is certainly an iconic setting that clearly states fundación mapfre's intention to have a marked presence in Barcelona.
And why KBr?
KBr is the chemical symbol for potassium bromide, a salt used in the analog photography development process. Its main function is to restrain or delay the action of the developing agent, so as to prevent the formation of what is known as chemical fogging, thus enabling a greater purity of whites to be obtained in the image. The name expresses the continuity of our institutional track record paying special attention to the tradition of the grand masters of photography. Moreover, the universality of the symbol reflects photography's significance as a shared contemporary language and the profound international vocation with which the Center was conceived.
Bill Brandt and Paul Strand, two fundamental artists of modern photography
The new premises will be opened with two major exhibits. The main hall will be housing photographs by Bill Brandt (Hamburg, 1904 – London, 1983). An apprentice in Man Ray's studio and influenced by his contemporary Brassaï, Brandt is currently considered one of the founders of modern photography, together with Walker Evans or Cartier-Bresson. His pictures, which explore society, the landscape and English literature, are indispensable for understanding the history of photography and, even, British life in the mid-20th century.
The second, on display in hall two, is the first time we have dedicated an exhibit to showcasing our collection of photographs by Paul Strand, the most extensive of this artist's oeuvre outside the United States. Over 100 works that offer an overview of the whole career of one of the 20th century's most important photographers.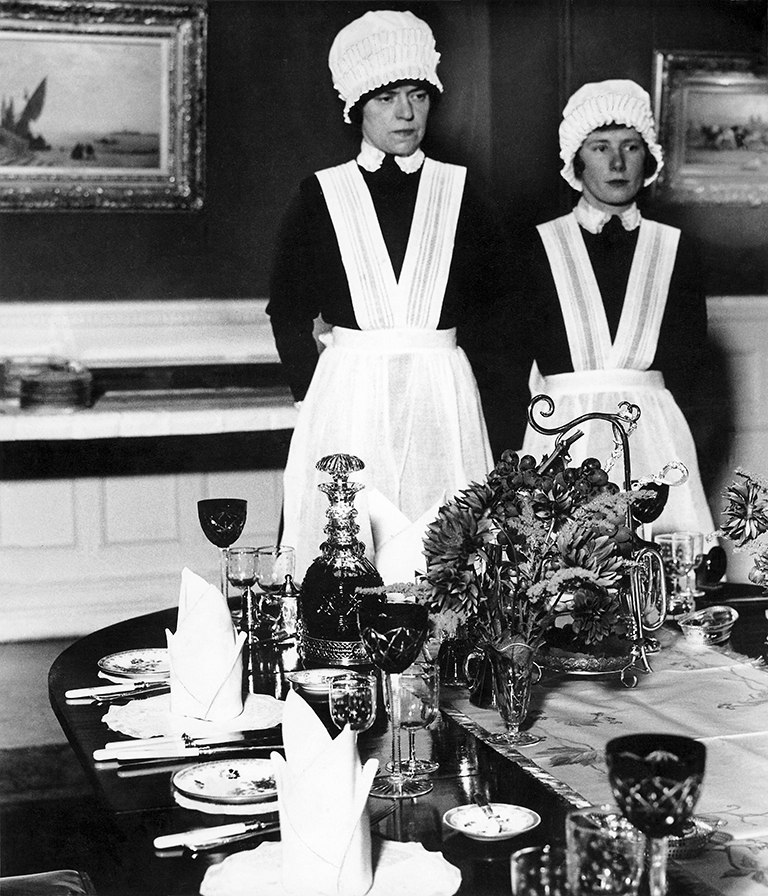 Bill Brandt
Parlourmaid and Under-parloumaid. Ready to Serve Dinner, 1938
© Bill Brandt / Bill Brandt Archive Ltd.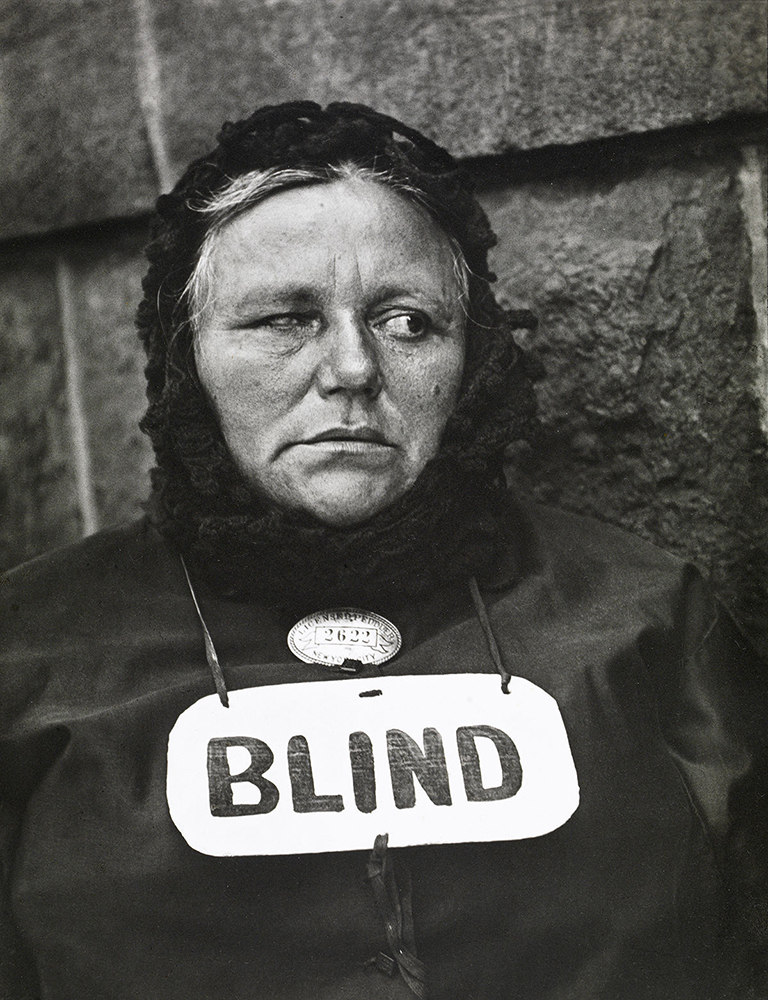 Paul Strand
Blind Woman, New York,, (Mujer ciega, Nueva York), 1916
Colecciones Fundación MAPFRE
© Aperture Foundation Inc., Paul Strand Archive