TEXT NURIA DEL OLMO | PHOTOGRAPHS MAPFRE
Building a better, fairer, safer, more equal, more prosperous world This is what sustainability means and what MAPFRE pursues with #playingourpart, a concept targeting people and based on deeds and actions. It is all about what each one of us can do, thousands of small gestures that contribute toward the common goal of protecting the planet and building a better present and future for everyone. Will you join us?
Expressing a commitment of nearly 90 years' standing in a nutshell was not easy, but it was essential. MAPFRE was seeking an informal, cheerful, optimistic slogan to create an emotional bond with employees, clients, shareholders and society at large. The aim was to stress that sustainability is a reality in which the company believes and, indeed, has been fostering for a long time, so as to help build a better present and future, always from the collective commitment standpoint.
Seven communication agencies presented their proposals over several weeks and, following an analysis by the heads of MAPFRE's Environment, Communication, Sustainability, Human Resources and Reputation areas, we came up with the much anticipated catchphrase. Three simple words translated into our corporate languages to form part of all future communications whereby MAPFRE will put across its strong social commitment, the concept that best defines it and which it exports to over 40 countries.
#playingourpart precisely reflects that commitment we all share, namely to achieve our common goal of building a more sustainable world, one that is fairer, more prosperous, more ethical, more equal, more diverse, more collaborative and more ecological.
A job for all of us
The maxim, whose Spanish version is #lapartequenostoca, and, in Portuguese, apartequenostoca, focuses on those global challenges to which, with our actions, we can make a contribution and which we must tackle together in this reconstruction phase. We are referring to climate change, the circular economy, inclusion and talent, especially as regards women and people with disabilities, financial and insurance education, socially responsible investment, the economics of aging, ethics, the social footprint and the 2030 Agenda. It also conveys the notion that we cannot afford to be complacent; we cannot hide away, we must not evade the issue and we have to take a firm stance.
With this innovative, creative proposal, our company boosts the aura of trust it is transmitting to society at large, responding to the need to offer a global overview that serves as a framework for understanding the company's sustainability plan as a whole.
#Playingourpart to achieve sustainable development refers to those thousands of simple, yet important, gestures that further the common goal of building a world that is more sustainable, fairer, more prosperous, more ethical, more equal, more diverse, more collaborative and more ecological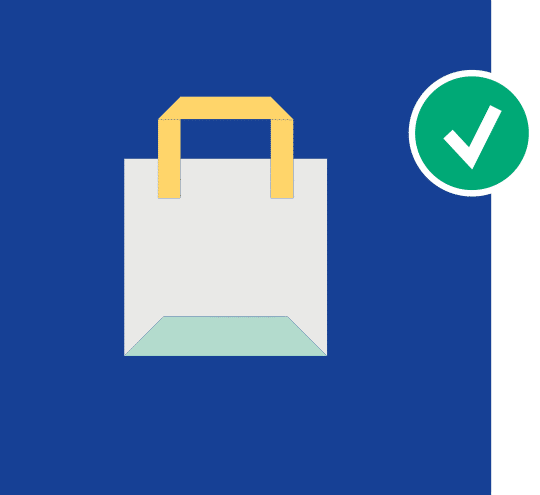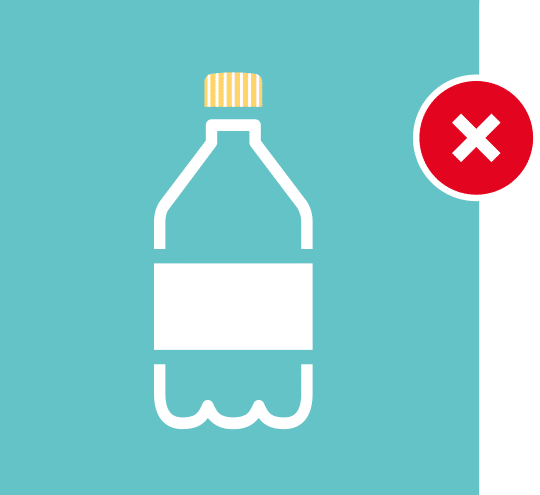 Social footprint
Companies must not only generate exclusively material wealth, but also ethical and, above all, human wealth. MAPFRE is working toward this goal as we are a company committed to generating social profitability.
The company has stated on several occasions that, without ethics, there can be no business, a principle that applies to everything it does, enabling it to address the well-being of those living in the communities where it operates.
That, precisely, is its main competitive advantage. "The 2030 Agenda can, and indeed, must help change the world and, at MAPFRE, we are fully committed to its objectives. Ultimately, they are a joint commitment, in which we must all contribute and seek solutions," the MAPFRE Chairman and CEO, Antonio Huertas, has declared on several occasions.
People and planet
In 2019, MAPFRE approved its 2019–2021 Sustainability Plan, whose overriding goal is to position it as the benchmark company in terms of transparency, sustainability and trust. This is a transversal road map for the whole group that is enabling it to advance in its commitments in the environmental, social and governance fields.
MAPFRE actively combats the climate emergency and, in this regard, is working intensely to be a carbon-neutral company in Spain and Portugal by 2021, and the Group as a whole by 2030. It also protects its principal assets, including its employees and talent. In this area, it defends diversity and equal opportunities, striving to end any discrepancies and gaps, integrating all individuals, including those with some disability, and develops healthy work environments for all, something that can really boost their ability to create and innovate.
The figures reflect these goals: a workforce made up of 84 nationalities (cultural diversity), 55 percent of which are women, who account for 40.8 percent of the management positions (gender diversity). Moreover, within the Group, there are five different generations of professionals (generational diversity), while 2.5 percent of the global workforce are people with some disability (functional diversity). Most noteworthy among its sustainability projects is its socially responsible investment, given that it feels this forms part of the solution to the major challenges facing society. Not to mention its proximity to the most underprivileged, with the fine work of its 11,300 employees and their relatives who participate worldwide in the Corporate Volunteering Program, expressing their solidarity with true altruism.
Workforce with nationalities
They hold of management positions
Professionals generations
Are people with some disability
Small gestures, major changes
"Major changes are built upon small endeavors that we repeat day by day, and for 86 years we've been striving to make a positive difference in all those countries where we are present. That is why we are presenting #PlayingOurPart."
The video introducing this new catchphrase begins with these words in English, Spanish and Portuguese. It was presented at the latest Annual General Meeting in March and was produced in the three corporate languages so that all the countries where the multinational is present can demonstrate the commitment to sustainability of a global company like MAPFRE.
We defend diversity and equal opportunities, we strive to eliminate all manner of gaps, we integrate everyone, including those with some disability, and we develop healthy work environments for all, something that can enhance their ability to create and innovate
A responsible investment
TEXT DANIEL BADÍA
MAPFRE, through its asset manager MAPFRE AM, is focusing on Socially Responsible Investment (SRI). We signed up quite a few years ago to the Principles for Responsible Investment (PRI) and so we have the responsibility to apply ESG (Environmental, Social and Governance) criteria to all our investment processes. In addition, the asset manager has a specific range of ESG funds that are not only distributed among retail investors, but it is now starting to offer them also to its institutional clients, after detecting the growing demand for these products.
While the ultimate goal is to integrate these ESG criteria into all the portfolios MAPFRE AM manages, which represent around 40 billion euros, it currently has four investment funds, a pension plan and an EPSV (retirement savings scheme). It is not merely a question of fulfilling the criteria, but rather integrating them into our decision-making process.
In this regard, toward the end of last year, MAPFRE AM Inclusión Responsable was launched, a fund that the United Nations set as an example in its SRI best practices guide. It invests in companies that not only meet the ESG criteria, but also significantly encourage and promote the inclusion of people with some kind of disability. Last April, within the social funds category, the MAPFRE AM Compromiso Sanitario (Healthcare Commitment) was launched. This fund is designed to finance Madrid's health services, so essential in the situation we are currently in. The fund has invested all its assets in a "Social Healthcare Bond" issued specifically by the Community of Madrid for this fund and exclusively to combat COVID-19.
In the governance field, there is the MAPFRE AM Good Governance Fund, launched in 2017. This fund seeks out best practices in corporate governance among European and American companies in order to build up its portfolio. And rounding off its product range is MAPFRE AM Capital Responsable, which is also a pension fund format.
Gauging the impact of all these initiatives is of ever-increasing importance, as our clients are going to demand it. That is why MAPFRE AM recently reached an agreement with the Global Social Impact (GSI) investment group to provide financing to companies with a high social impact in both frontier and emerging markets. They will do so through an open-ended private debt fund called the Global Social Impact Fund (GSIF), which will initially focus on consolidated business models in sub- Saharan Africa, with the longer-term aim of potentially expanding into Latin America.
THEREFORE, MAPFRE IS NOT ONLY CONCERNED ABOUT FINANCIAL PROFITABILITY, BUT ALSO FEELS SOCIAL PROFITABILITY IS KEY