South Easton Motor Sales is a preowned car dealer in Massachusetts, United States. We spoke with the owner, Derek Gaultier, who told us about his experience as a MAPFRE client.

TEXT LINDA JOHNSON AND PABLO FUENTES | IMAGES SOUTH EASTON MOTOR SALES | ILLUSTRATION THINKSTOCK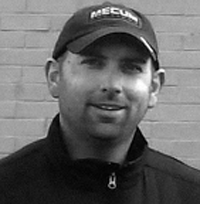 It is a reference in its sector, mainly because of its commitment to service quality and transparency, always looking for the best purchasing experience for its clients. South Easton Motor Sales, a MAPFRE client for ten years, through Boynton Insurance, an agency that provides insurance solutions to small and medium-sized enterprises in New England. Derek Gaultier, owner of the company, tells us about his experience with us in this interview.
What developments have there been in your sector in recent years and what role does (client company) play in it?
There is now so much information available to the consumer it has really created much more transparency within the industry and our customers are much more educated which has made the selling process much quicker and smoother and has translated in more retail sales over the past 5 years.
What are your challenges and objectives in the short and long term?
Aquiring top quality, low mileage vehicles on a month to month basis is always our biggest challenge. With it being our 71st year in business our customers put alot of trust in South Easton Motor Sales to leave our dealership with the highest possible quality preowned vehicle at very fair prices.
Why is insurance important for your company and sector?
Our garage keepers liabilty is our 3rd largest fixed expense. It is of the utmost importance to have the best possible coverages for our company, vehicles and employees at fair, competive premiums along with a great support team which David Polutchko and the entire staff at Boyton Insurance has been able to deliver over the past several years.
When did you become a MAPFRE client, and why did you choose MAPFRE?
We have been a MAPFRE Client in total almost 10 years in total. To be honest David Polutchko and his team at Boynton insurance did an excellent job of delivering what they promised in our meetings leading up to making the switch to Boynton Insurance and MAPFRE Insurance.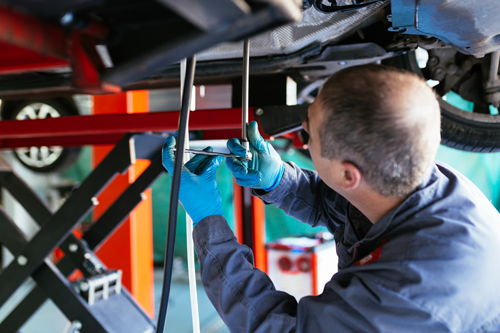 What value does MAPFRE contribute compared with other options?
Peace of mind with Boynton Insurance and the MAPFRE name and comparing similar Garage Keepers policies the coverages in our mind were far superior. Which products and services has you contracted with MAPFRE? Garage keepers and property insurance.
What is your experience as a client with us?
Top notch service top to bottom. We've had to deal with a couple of claims that were not our fault. Boynton and MAPFRE handle both claims very quickly.
In one sentence, how would you describe your relation with MAPFRE at the present time?
Our relationship with MAPFRE has been nothing short excellent and look for to 2018 with Boynton Insurance and MAPFRE.