For the third year in a row, our company has been named in the 2023 Bloomberg Gender-Equality Index (GEI), which recognizes companies around the world that stand out for their promotion of equality and their transparency in providing gender-related information.
The GEI has increased in value in recent years, growing from the 230 companies included in 2019 to 484 this fiscal year. This is a benchmark index that investors can consult when deciding whether to add a company to their portfolios, as every day more companies are committed to equality.
The index measures gender equality across five pillars: female leadership and talent pipeline, equal pay and gender pay parity, inclusive culture, sexual harassment policies and pro-women brand.
MAPFRE was included in the Bloomberg index in 2021. This year our score was 81.28, which is above the global threshold average established by Bloomberg (73%), reflecting an improvement in the area of dissemination and adoption of the best policies in the five pillars analyzed. In this edition, MAPFRE is ranked 69th in the global index and is also the only Spanish insurance company.
MAPFRE understands that large companies are a critical agent of change in society and has taken up the torch by #PlayingOurPart.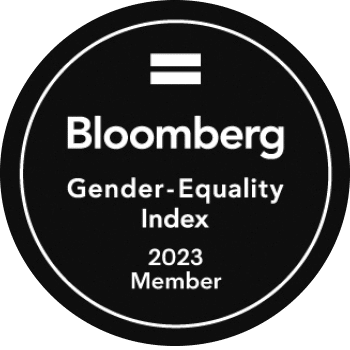 this year we obtained a score of 81.28, which is above the global average (73%) established by Bloomberg
#MAPFREwhereYourTimeBecomesMeaningful