TEXT JUAN FRANCÉS | IMAGES MAPFRE, ISTOCK
At the last Shareholders Meeting, MAPFRE presented the new strategic plan for 2022–2024. Now we're beginning a new strategic cycle characterized by ongoing adaptation to a constantly changing context. At MAPFRE, we aspire to attain good results, which allow us to care for the Group, and legitimize our authenticity and our purpose in the first place.
We have the resources, the capacities, and the talent necessary to achieve this. We are prepared to face this new cycle. We're ready. Our time is now!
We used a new philosophical framework to design our new Strategic Plan. We have adapted our Vision to our reality as a company today. Amid the current complexity of the world and of the insurance business, and due to how necessary it is to have an adequate scale so that we can deliver profitable, high-quality products and services, we must focus our efforts where they can generate better results.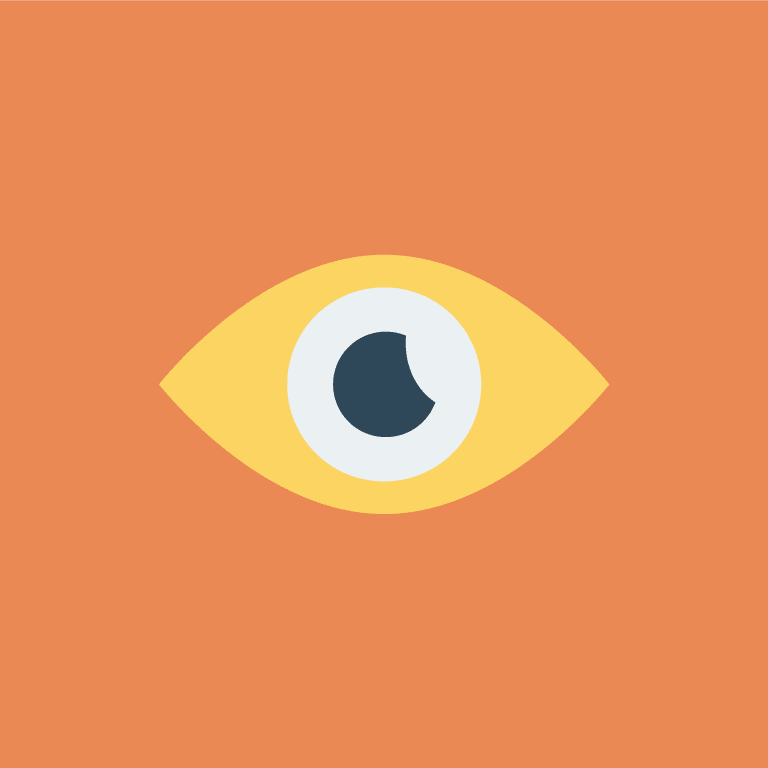 We must correctly manage our talent, our technological and logistical resources, and our operating model, with more agile, flexible, and dynamic structures that are better adapted to the situation of the markets in which we operate.
We want to reinforce a fundamental point: which is that we are, above all, the trusted insurance company for our customers and other stakeholders
Our values continue to be our greatest intangible asset, guiding us in everything we do as our hallmark, our essence:
Solvency. From a financial and a resource point of view, to be able to respond to all our commitments and strategies.
Integrity. We base our business relations on fairness and transparency, with zero tolerance for any practice that does not show full respect for human rights, equality, and real inclusion.
Vocation for service.
Excellence accompanies all our activities, and continual improvement is what we aspire to, listening and learning to meet all our customer's expectations.
Innovation. The lever that we constantly use to differentiate ourselves and develop the most appropriate solutions.
Multicultural and diverse team, a source of pride for us that helps to build a more prosperous society.
Our Purpose is the most important new aspect of our Philosophical Framework for the next cycle, as it allows us to adapt to market trends, reinforcing our performance and our brand. It captures the spirit of MAPFRE and our way of working: "We are by your side every step of the way, accompanying you to move forward with peace of mind, contributing to the development of a more sustainable and supportive society." This purpose gives rise to a powerful claim: At MAPFRE, we care about what matters to you.
That is our purpose, to meet the needs of the people around us at all times. And we take care of society because we are true to our corporate DNA, reconciling the creation of economic, social, and environmental value.
To make this possible, we must work together to take care of our company. That is why we are commencing a new strategic cycle with a plan that will help us to remain a company that is always capable of adapting to an ever-changing context. A purpose-driven plan to take care of MAPFRE as a business project, it has the mission of reconciling the creation of economic, social, and environmental value.
In recent years, the company has undergone one of the biggest transformations in its history, which has allowed us to adapt to and anticipate our customers' new needs, the situations in different markets, and increasingly demanding regulatory and social environments.
We know both the starting point and the desired destination of the great organization that we are. That is why we have designed a new change agenda to serve as our road map for the years ahead. We want to: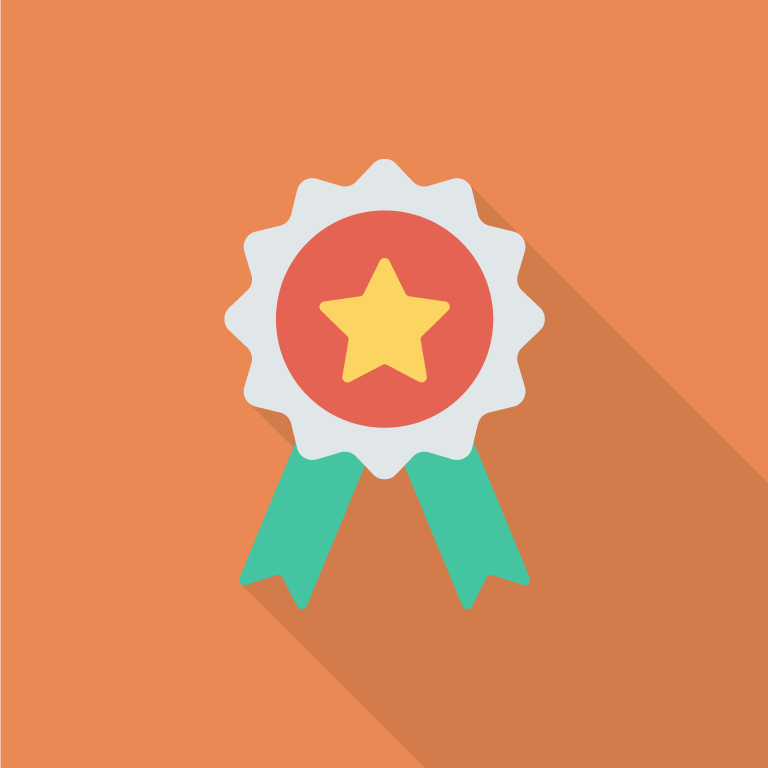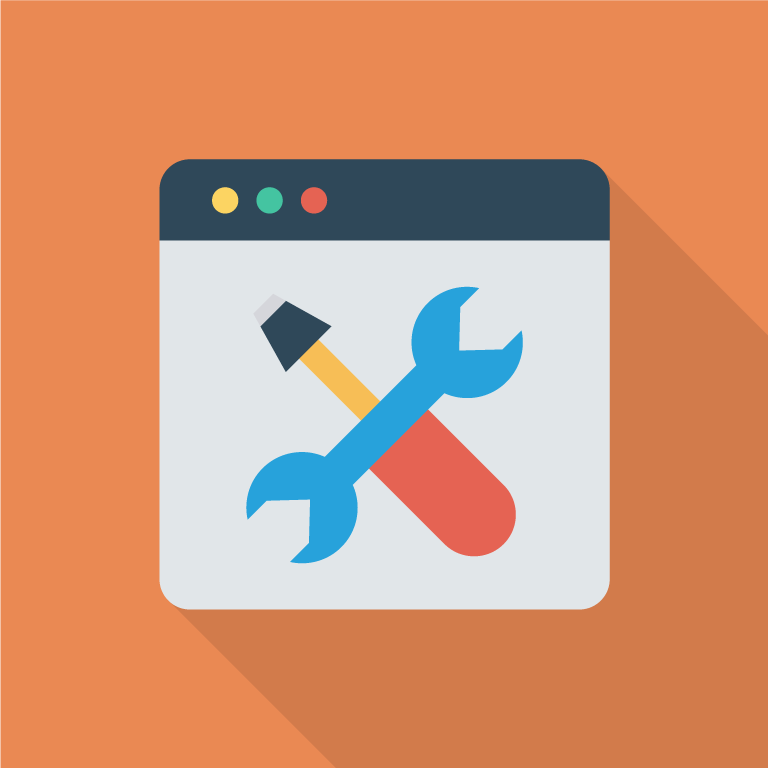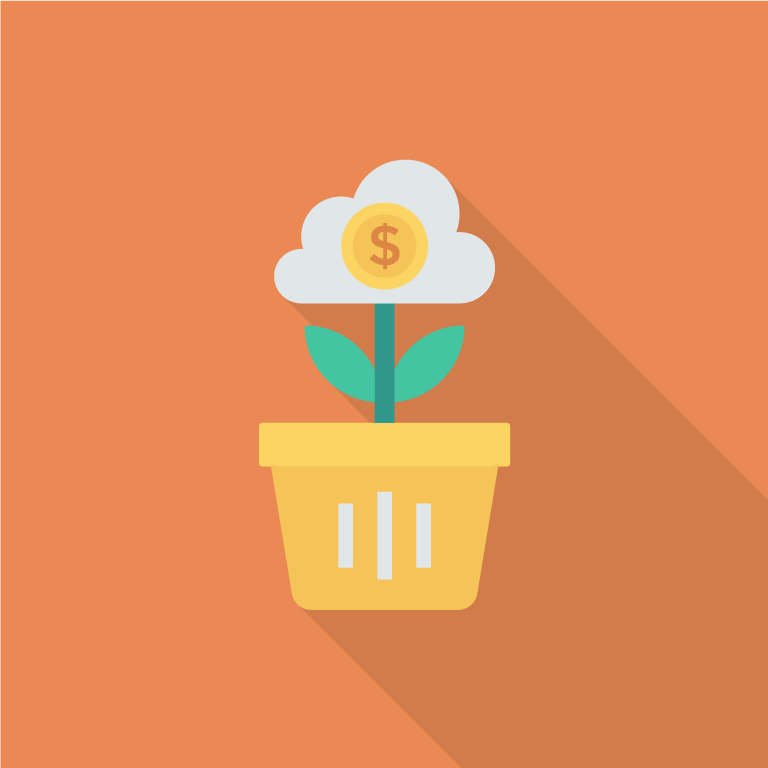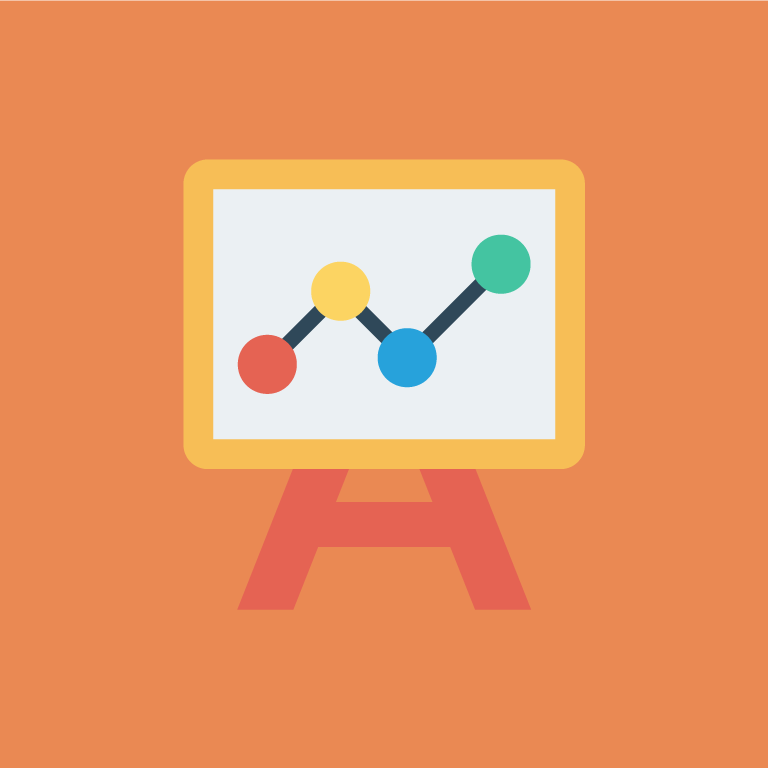 Be more accessible. Being fully available to everyone, inside and outside of the company. With clearer, simpler, more comprehensive communication that truly conveys who we are and what we do. Our business model allows us to be very close to the customer, both in person and online, regardless of the means they choose to contact us.
Continue to be different. Our values, purpose, and vision will guide us as we maintain and create value propositions adapted to our customers' changing demands. We firmly believe that a proposition based on caring for what is really important through integrity, service, innovation, and solvency, and implemented by an incredible, multicultural, diverse team will always be a winning proposition in the long term.
Have the sufficient scale in our markets to become even more efficient and productive, so we can offer the best products and services at the most competitive prices.
To achieve all of the above, we must correctly manage our talent, our technological and logistical resources, and our operating model, making it simpler and more efficient, with more agile, flexible, dynamic structures adapted to the situations of the different markets we operate in.
A new stage lies before us now, one that is both exciting and challenging. We have a new Strategic Plan for the next three years. This new plan will allow us to continue being MAPFRE in the future, setting ourselves apart with our unique, differentiated culture and a more digital proposition that will enable us to maintain our leadership in new future scenarios.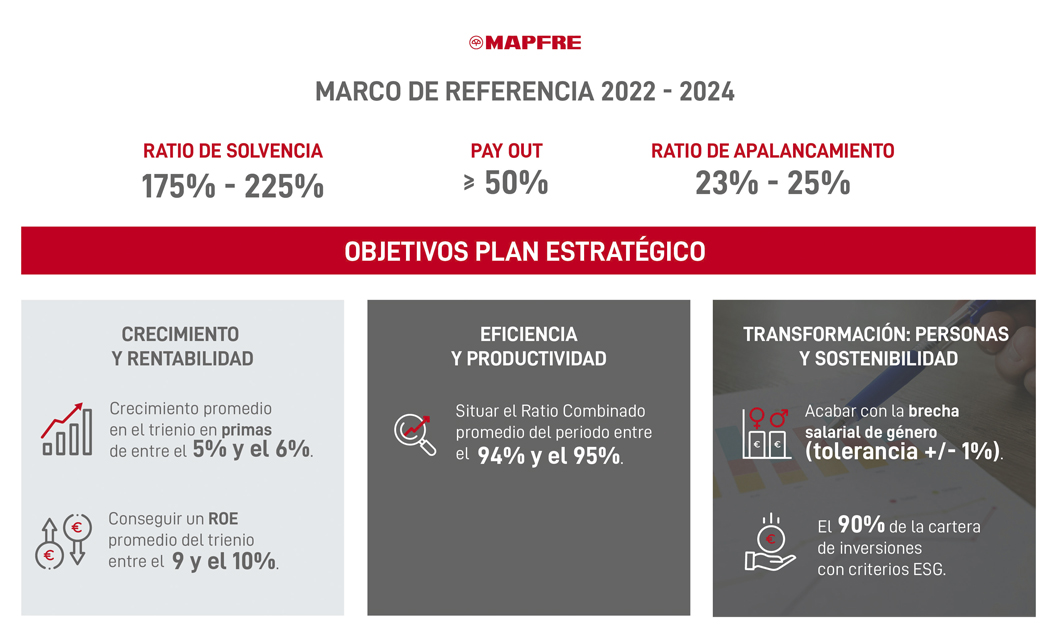 Three strategic pillars
We will establish the premises to coordinate our business based on a growth framework and strategic pillars that the entire organization will share in common. These strategic pillars will guide our work in this new cycle, forming a system that reinforces itself and avoids silos, with the goal of keeping all its elements connected.
We will work under a framework of disciplined growth that includes basic and essential aspects for our activity, allowing every part of our business to prosper.
This framework provides for the analysis of the ideal business combination in every region where we operate and the management of organizational complexity, supporting diversification and combating dispersion.
To achieve this, we have defined the analysis process we need to not only prioritize, but also to shed everything that is not beneficial to us. We will use it to develop new lines of growth, enrich our current businesses with new products and services, and ensure that all our businesses have sufficient and adequate resources. Profitability will be the result of a job well done.
We will foster growth, aspiring to make it disciplined, sustainable, balanced, and profitable. Given that we are in different markets, we have to be able to prioritize and strengthen the things that can create sustainable, differentiating, and scalable value.
The aspects we must reinforce to enhance growth include:
With respect to customers:
Boost comprehensiveness, increasing the number of products per customer.
Have more customer-oriented processes and continue using models for the segmentation and improvement of value propositions, which will be increasingly personalized, making intensive use of data.
With respect to channels:
We will strengthen the most profitable distribution channels and seek new ways to reach potential customers, with special emphasis on new bancassurance agreements, automakers, and maximizing our relationship with brokers.
We will consolidate our own networks in countries where they have already been successfully developed on a sufficient scale. We will reinforce the value proposition of the networks involved, enhancing their digital operations to improve their professionalism and development.
• We will continue to increase the weight of digital business.
With respect to products, in the Insurance Unit:
In motors, we will focus on improving the combined ratio and gaining market share in the most profitable markets. To this end, we will continue to improve technical management, reducing service costs and making the rate more sophisticated, personalizing it with market pricing techniques.
In motors, we will focus on improving the combined ratio and gaining market share in the most profitable markets. To this end, we will continue to improve technical management, reducing service costs and making the rate more sophisticated, personalizing it with market pricing techniques.
In personal multirisks, we will continue leveraging the outstanding service we provide through our networks of service providers, supporting them with new digital tools and processes.
In life, we will develop new unit-linked and traditional savings products, taking advantage of the change in interest rate trends.
In health, we will strengthen our already significant presence in some countries with the expansion of digital capabilities for these products.
In business, we will encourage the use of customer loyalty tools to support these types of clients.
In reinsurance, we are committed to improving profitability and better controlling the loss ratio for non-catastrophic intensity and frequency while helping our customers to improve their protection.
In global risks, we must grow in terms of new customers in the main countries where MAPFRE already operates in the insurance industry.
In assistance, we will consolidate our new strategic focus to be a digital partner to our customers, promoting distribution agreements.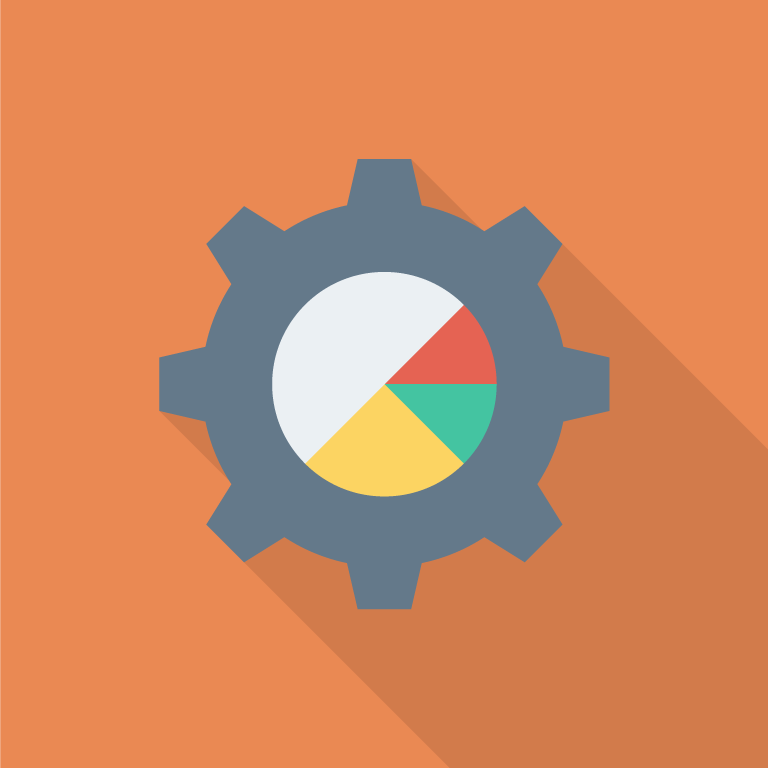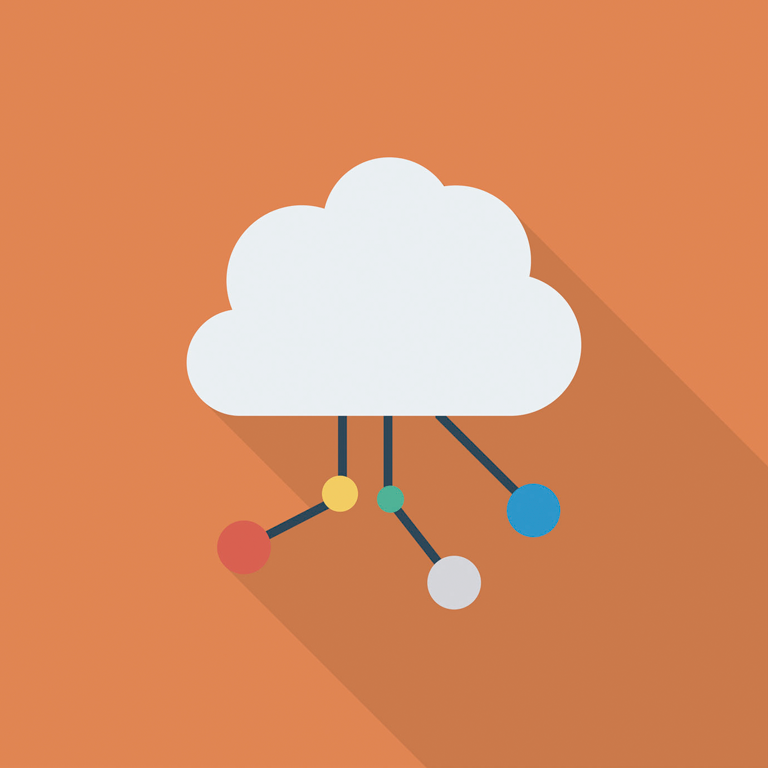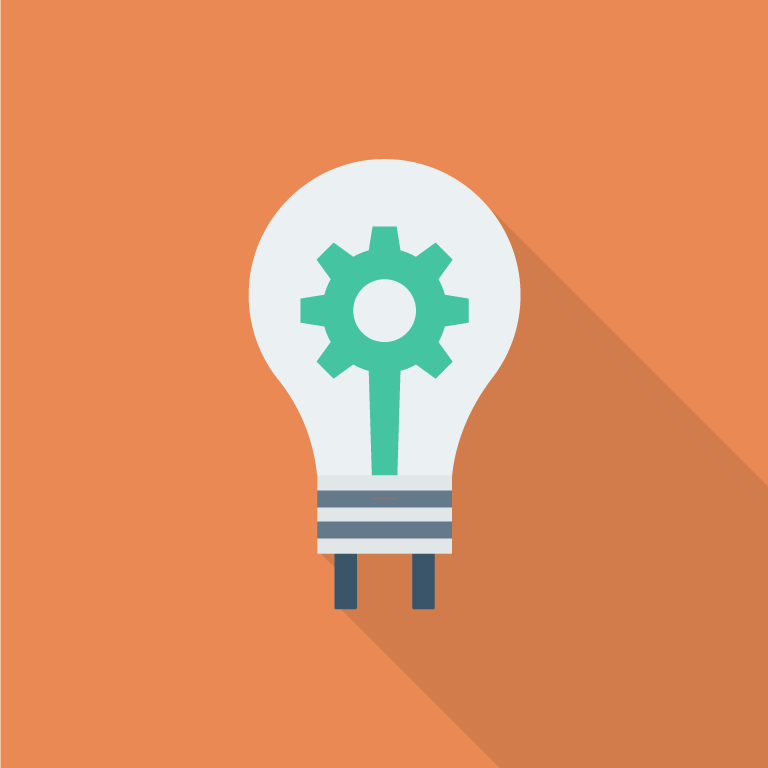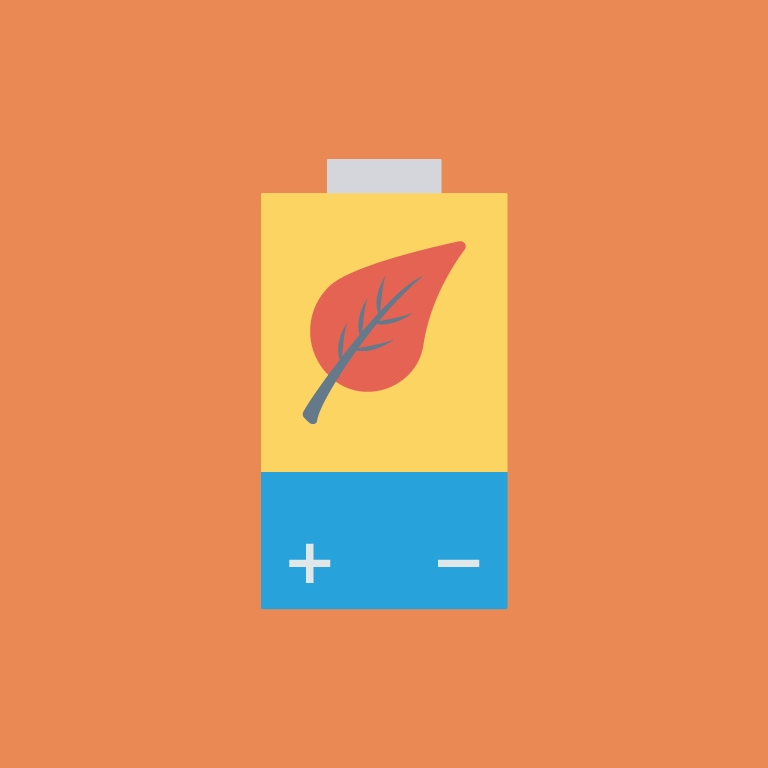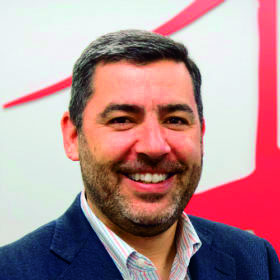 Interview: Julián Díaz, corporate manager of Strategy at MAPFRE
What new objectives have we set for this new strategic cycle? What is your vision of MAPFRE in 2024?
To be MAPFRE in the future, we must:
Stay true to our purpose and values in order to achieve our vision in 2024. Continue being MAPFRE, taking care of what matters in a solvent, comprehensive, and innovative way that is based on our values, with a vocation for service and the help of an incredible multicultural and diverse team.
This is how we will meet the business objectives that legitimize our great project. These objectives are expressed in the three pillars of our strategic plan: Growth and Profitability, Efficiency and Productivity, and Transformation.
The Transformation pillar qualifies the other two; we want to not only grow and become more efficient, but to do so in a way that transforms the company and prepares it to continue competing in the changing, volatile environments to come. This transformation will focus on key aspects—talent, organizational transformation, and leadership—as a path towards an organization that makes full use of data and technology in order to focus on the customer experience. And we'll do all this without neglecting our commitment to a more sustainable society.
How will we measure our progress as a company as we move towards that vision of the future?

The progress of our strategic plan at the corporate level will be measured regularly, and this will ensure that we fulfill our public commitments by meeting the objectives we announced at our last Annual General Meeting.
What can each of us do on a daily basis to contribute to the fulfillment of the plan?

We must understand how the area that we work in contributes to each of the plan's pillars and identify the role we play in this contribution. To do that, we must make sure that our activity helps us to fulfill our commitments. We must also view our work as an interconnected part of a larger system and generate a spirit of collaboration that allows us to achieve our objectives.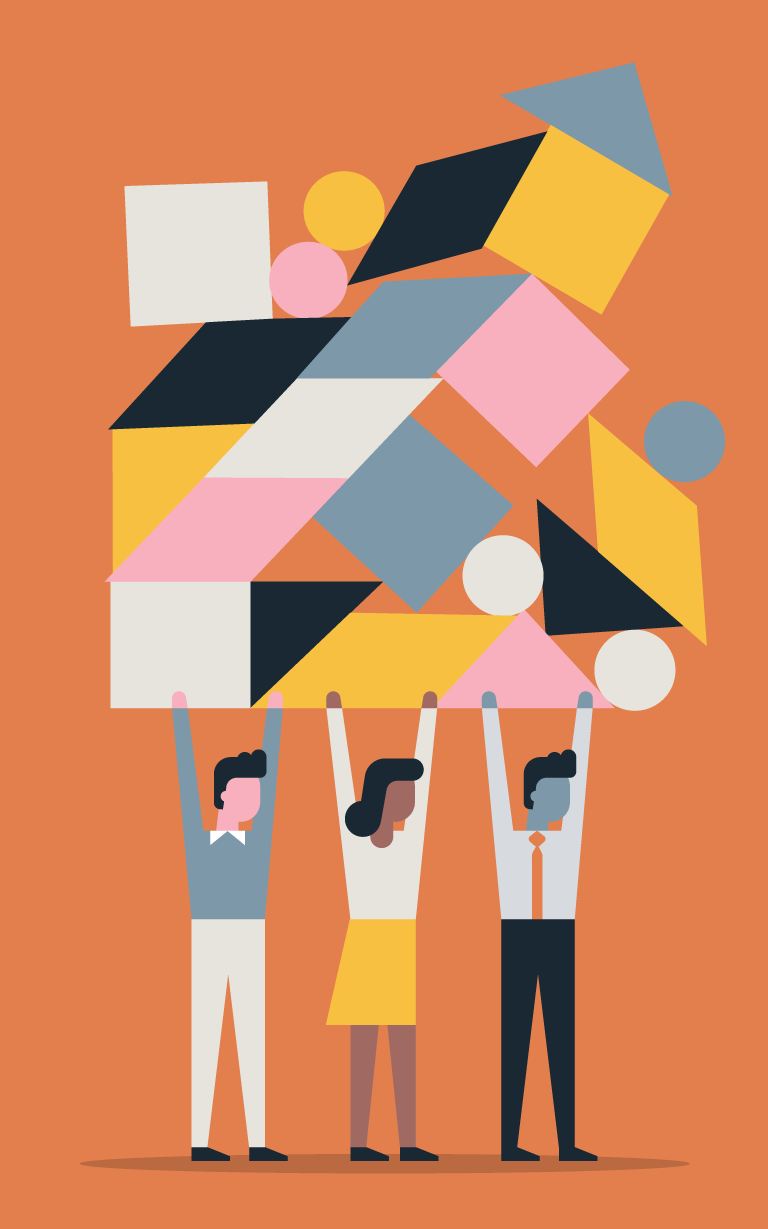 We will become more efficient and productive to improve our competitiveness and margins and invest in more added-value services. The main aspects that we will focus on include:
Continual improvement of operational efficiency, based on the priorities set in each country, with a continual review of internal processes.
Improving technical management, aimed at lowering the average cost of claims.
Promoting customer self-service website use.
We'll continue with intelligent automation and digital optimization of processes.
Development of shared service centers.
Implementation of "as a Service" technological platforms, which allow scalable use with flexible costs.
And finally, we will continue advancing in our transformation, an absolutely transversal process that affects both the business models and the evolutionary process of our organization, and of ourselves. We will continue advancing to adapt to new social realities, and to many cultural aspects that have come to be part of our day to day.
To promote this transformation, as professionals, we must develop the skills that the business needs in the short and medium term so that we can put our best foot forward. And we must move towards a more flexible, less hierarchical organization geared towards collaboration between areas and avoiding silos.
This cultural and organizational level shift will help to further our transformation while allowing us to obtain the highest returns possible.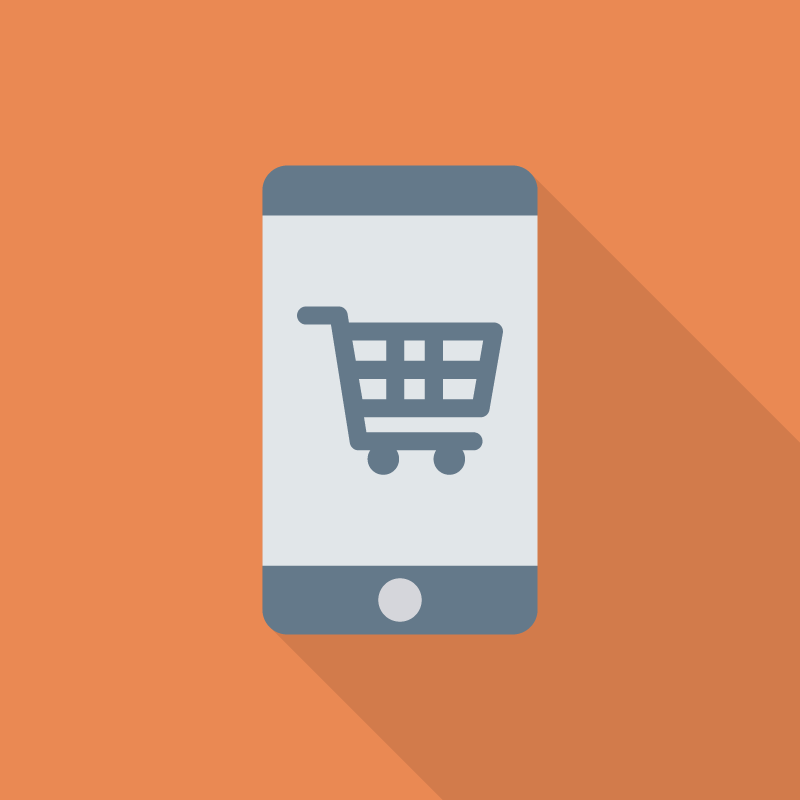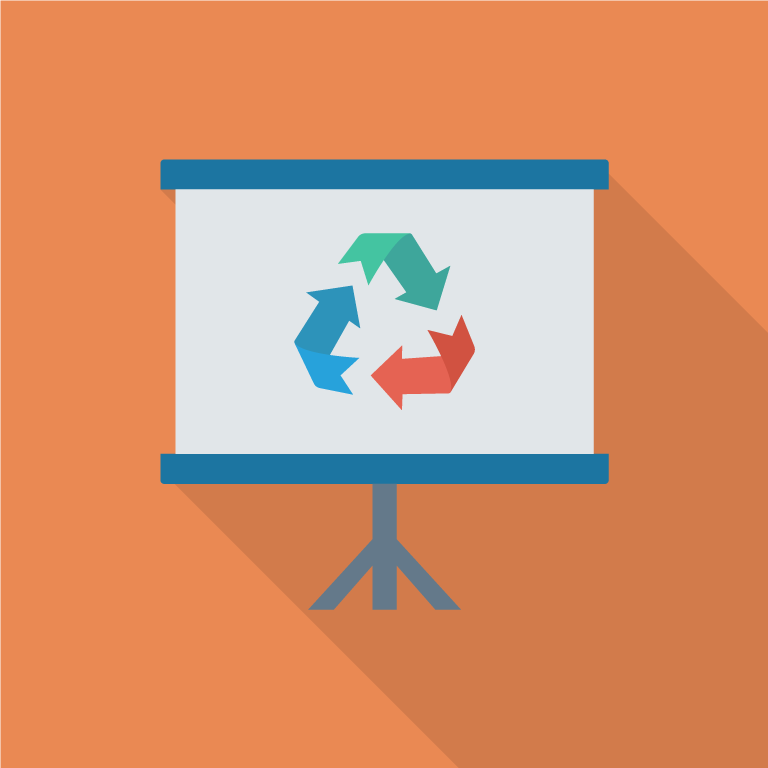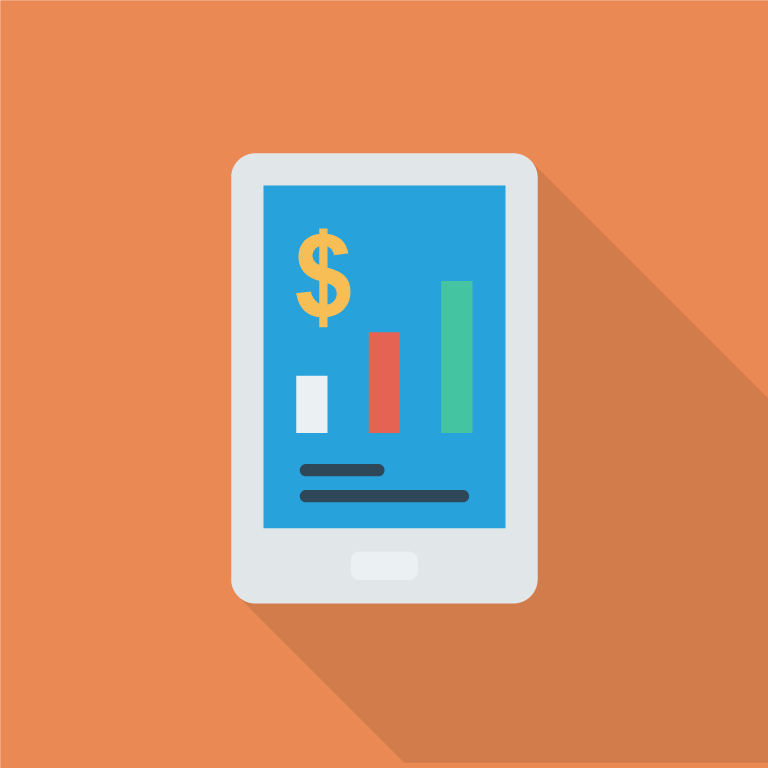 How will we measure it?
The Plan sets out very specific metrics, which are reflected in a reference framework, and some specific objectives for each of the pillars.
It is important to clarify that all these objectives were defined before the war in Ukraine broke out. The current context is once again marked by tremendous uncertainty, which is why the macroeconomic variables may suffer high volatility.
This new Strategic Plan will help us move forward with optimism in the coming years, fulfilling our main commitments and taking care of what matters to people, as reflected in our corporate purpose. We will also nurture and develop our business so that it continues to grow in strength and profitability, while at the same time taking care of society and helping to build a fairer and more sustainable world.
We're ready. Our time is now!