TEXT ENRIQUE VEGA | IMAGES MAPFRE, ISTOCK
How many times have you told yourself, "Today's the day I'm going to start getting in shape"? You may have thrown in the towel more than once, swearing that one day you'd get back on track.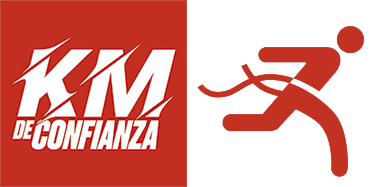 Society is changing at a dizzying pace, and we're not always capable of adapting as quickly as we'd like to. Sometimes we're forced to postpone our personal goals, or even worse, quit halfway through the race. In fact, people tend to indefinitely postpone things we perceive as a drastic change, or one that requires our body and mind to adapt to something unfamiliar that threatens to take us out of our comfort zone.
That expression 'Don't put off until tomorrow what you can do today" has surely come to mind before. It might not be immediately obvious, but this is a philosophy that can help us to handle any situation in our lives or meet any challenge.
But it's not always possible for us to embark on that path alone: motivation is the main reason why every day many runners decide to lace up their running shoes, go for a run, and meet the goals they've set for themselves.
MAPFRE is once again offering that "push" to people who want to challenge themselves in this new edition of Miles of Trust. Under the slogan "The starting line is the same for everyone. Keep your eyes on the prize!", MAPFRE aims to encourage anyone, no matter what fitness level they start with, to run a 26.2-mile marathon.
The seven candidates chosen among more than 500 contenders for Miles of Trust II will have to conquer one of the following distances; 5.3, 13 or 26.2 miles.
Miles of Trust II 7 candidates + 500 contenders 5.3, 13 or 26.2 miles. The key is to develop an action plan, which could involve very basic methods, that helps you to track your training sessions. None of thisworks unless we learn techniques to maintain correct posture in the many miles to the finish line.
Coaching from the first training session
Once again, preparation and consistent training are the keys to achieving any objective. This time, those who run the 26.2-mile Miles of Trust marathon will train with the best professionals. Coaches Marina Rebull, Germán Madrazo, Pablo Lucero, and Judit Abarca will guide the runners to the finish line by focusing on four areas: motivation, nutrition, mobility, and physical preparation.
To train for a race, you don't necessarily have to go to the gym: Marina Rebull, the nutrition coach, will advise the participants on the importance of eating the right diet for their objectives. "Because nutrition, like rest, is part of proper training," the nutritionist explains.
Along with a balanced diet, motivation plays a fundamental role when facing any challenge. In this case, the runners will rely on the extensive experience of motivational coach Germán Madrazo, whose philosophy that people are unlimited inspired him to compete in the Olympic Games.
Their physical preparation and training will be supervised by head coach Pablo Lucero. Drawing from his experience as a coach, founder of BCN-MadridTriathlon, and trainer of the Spanish triathlon team, he will adapt the training sessions and act as a constant support for the runners, making sure they reach the finish line without injuries. In his opinion, the key is to "develop an action plan, which could involve very basic methods, that helps you to track your training sessions."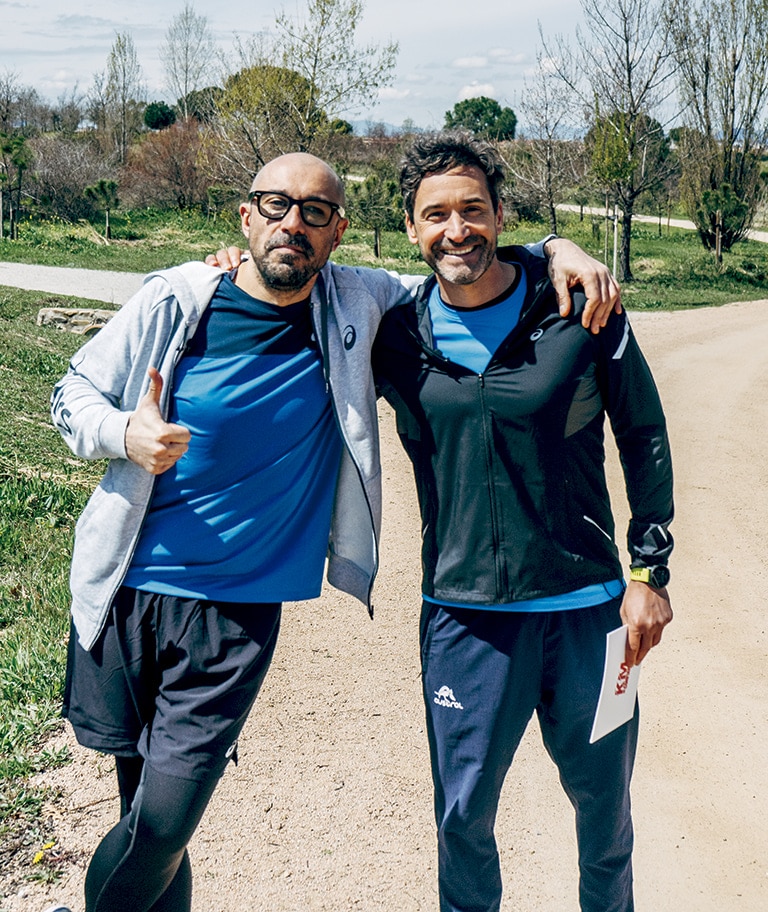 But none of this works unless we learn techniques to maintain correct posture in the many miles to the finish line. That's why Judit Abarca, the mobility coach, will share her vision of the sport, making sure that we don't focus solely on meeting that ambitious goal, but that we stay active throughout our lives. Because "we train to live better lives while improving our health."
A race for everyone
Changing old habits, becoming more active, and adopting a healthier lifestyle are big steps for most people, but they are the most important things you can do to transform your life.
That's why you are also invited to participate in this edition. Using the Miles of Trust app, you can transcend your limits, leave your sedentary lifestyle behind, and start a daily exercise routine. By following tips from trainers and meeting the challenges on the app, you can enter a number of raffles to win sporting goods from Asics and Garmin.
Available since February 14, it's an app that anyone can use to set their own objectives, creating a plan tailored to their abilities, needs, and even to their schedule. Through Miles of Trust, users can sign up for the challenges that are posted each month, which will help them embrace healthier habits, whether they prefer to walk or run (it's tailored to each individual user).
This challenge has no limits. Anyone can use the app and create the plan that suits them best, regardless of their location or fitness level.
What's more, the Miles of Trust phenomenon isn't limited to Spain. Showing how motivation and confidence are key factors for overcoming challenges, Peru has decided to adapt the campaign, extending it to many people who may have never run a marathon before.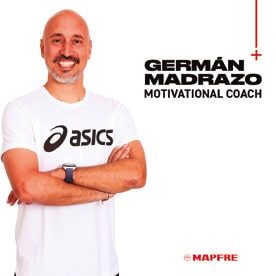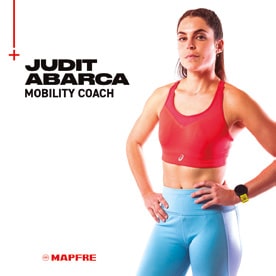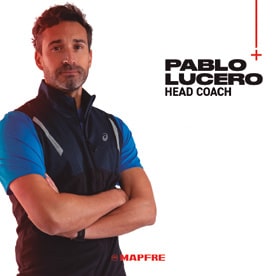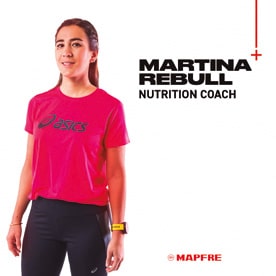 The objective: Lisbon
The seven participants already have a goal in mind: the Lisbon Marathon. On October 9, all of them will arrive in Lisbon, fully prepared for the big race. Thousands of runners from all over the world will gather at this international event, which is sure to be an unforgettable day for our runners.
But they won't do it alone: our four coaches will guide them up until the day of the marathon, and they will run one of three distances: 5.3, 13, or 26.2 miles.
So, when you need a change, work hard to make it happen. When you feel it's time to cross new finish lines, work to cross them. When you decide to take even better care of your health, trust yourself and let yourself be guided by the best. Sign up for the Miles of Trust challenge and go out and fulfill your dreams.
ask yourself the following question: what sport motivates you?
if the method bores you, change it
Record your stats, describe the process
MAPFRE'S PARTICIPANTS IN THE MILES OF TRUST CHALLENGE
The campaign was enthusiastically received by our colleagues at MAPFRE, and many people applied. Here are the three runners who were selected to meet the challenges. Instead of wishing them luck—which they won't need, because they'll be very well-prepared for Lisbon—let's wish them continued motivation and confidence! You can do it!
Alfredo García-Almonacid Fuentes hadn't run since high school, although he does play other sports. He's true to his motto in life: "Do or do not, there is no try," which explains his reasons for participating in Miles of Trust: "In my case, it's one of the personal challenges I set for myself at the beginning of the year. Some time ago, my doctor told me that I had to do new things once in a while to stay mentally sharp. Since I've never been a runner, it gave me extra motivation to finish this challenge"
"Run long distances and hike the full Camino de Santiago" are Julián Arturo Almería Sanmiguel's motivations to meet his Miles of Trust challenge: running 5.3 miles. He already has some experience, because last year he finished part of the Camino de Santiago! Eager to "take advantage" of MAPFRE's challenge, he would like to dedicate this objective to his family and friends.
Adoración Delicado Martínez, known to all as Dori, is hopeful that her participation will serve as: "The motivation I need to add medium-intensity exercise to my daily routine and combine it with taking care of my girls (5 and 8 years old) and my intense work schedule. I want it to be a routine I can maintain over time." Achieving this dream shouldn't be difficult for her, as she already enjoys hiking, running, yoga, Zumba, and water aerobics, and has done bike trips in the past.
Four external participants also aim to meet their marathon, half-marathon and 5.3-mile objectives. They are: Roberto Leol, Montse Díaz, Tmimi Chaemae, and Sara Gil. They're ready to give it their all too!