TEXT RAMÓN OLIVER | PHOTOGRAPHS MAPFRE
Fundación MAPFRE is allocating an extraordinary 10 million euros to combat poverty, inequality and social exclusion in LATAM countries. The effects of COVID-19 are proving truly devastating worldwide, and not just on the health front. Latin America is no stranger to this "other" pandemic, bearing in mind, moreover, that the economic situation in this part of the world, which was already struggling before the arrival of the pandemic, is not without problems.
A situation that this health emergency only exacerbated.
The other pandemic of the pandemic
To alleviate the consequences of this crisis, Your Foundation has increased its aid to Latin America by 10 million euros to set up 62 projects in 17 countries to help combat the economic effects of COVID-19. This funding is the latest installment in its COVID-19 aid package which, since March last year, has injected a total of 45 million euros into protecting the most vulnerable people in 27 countries around the world.
An ambitious plan of enormous logistical complexity, in which the Foundation will not be acting alone. It can rely on the indispensable participation of its 5,000 volunteers in Latin America, as well as the collaboration of 181 organizations, including CESAL, Doctors of the World, and the Rede Mulher Empreendedora Institute.
Basic needs
Covering basic food needs and preventing malnutrition, while focusing primarily on the child population, is one of the most urgent, top-priority objectives of this plan. Your Foundation has already begun distributing the Fundación MAPFRE Food Box in countries such as Argentina, Colombia, Brazil and Mexico. This box contains nutritional supplements that do not require refrigeration and can guarantee essential levels of nutrients for the under-10s. In addition, thanks to the educational materials for children it holds, the box allows them to learn as they play.
Other projects aimed at ensuring minimum food levels include a contribution to the Mexican Food Bank of 25,000 food packages for needy families, and an initiative to distribute food to small farmers in Peru, including a fortified cookie to offset child malnutrition. In addition, mothers and teachers in the region will receive health and nutrition training.
"No pandemic will cause us to give up on our commitment to social progress. We want to help save as many lives as possible and protect the people who are most at risk socially as well as everyone fighting coronavirus on the front line"
Vulnerable groups
Women are a particularly vulnerable group in this emergency context. With precarious employability levels, ECLAC warns that their exposure to unemployment and social neglect is significantly greater than that of their male counterparts. Moreover, the lockdown measures increased the burden of unpaid domestic work for women, as well as job uncertainty in some professions like the domestic workers sector. One of Your Foundation's projects is specifically aimed at furthering the employability, training and entrepreneurship opportunities of women in Latin American countries. Some 8,500 Brazilian and 2,700 Mexican women will be receiving entrepreneurship training and grants to start up their own projects. The goal of these measures is to offer these people technical training, while providing them with financial support that covers the basic needs of their families. And, what is nearly more important, it helps them become self-sufficient and bolsters their self-esteem.
People with disabilities form another extremely vulnerable segment. One of the top-priority objectives for Fundación MAPFRE in 2021 is the integration of those with any kind of disability into the labor market. Colombia, El Salvador, the Dominican Republic and eight other countries will host programs offering training and work experience in companies, within a plan launched jointly with the ONCE Foundation in Latin America. Other interesting initiatives in this field have already begun in Uruguay, such as imparting a series of productive vegetable garden, cooking and baking workshops. Uruguay will also be the site of a series of socialization spaces for children and adults with disabilities. This project seeks to guarantee the rights of these people and has been developed in collaboration with Asociación Civil Mariposas.
Job training
Boosting the employability of the population that finds it hardest to gain access to the labor market is another cornerstone of the plan. Your Foundation has initiated projects in several countries with the central theme of employability and digitization to help their economies recover. Projects such as the installation of free Internet access points in Brazil or providing cooking and basic financial education training programs to women in Chile who have set up small soup kitchens. Training is also a central feature of an education project on accident prevention in the event of natural disasters and COVID-19 self-protection hygiene measures in 35 rural schools in Nicaragua.
Medical equipment
The scarcity of resources to deal with the pandemic only exacerbates other related problems. This lack of medical supplies is one of the most pressing challenges for Latin American countries. In an attempt to mitigate these shortcomings, Fundación MAPFRE acquired significant batches of healthcare material to be distributed around the region. Honduras, for example, will be receiving medical supplies worth 120,000 euros and 12 ICU beds are to be installed in the country's leading public hospital – Hospital Escuela – with the capacity to care for an average of 150 patients a month. Other beneficiaries of this aid are Costa Rica, Peru and Paraguay, with projects ranging from the purchase of rehabilitation equipment for patients with sequelae to the supply of basic medicines or personal care and healthcare material for senior citizens.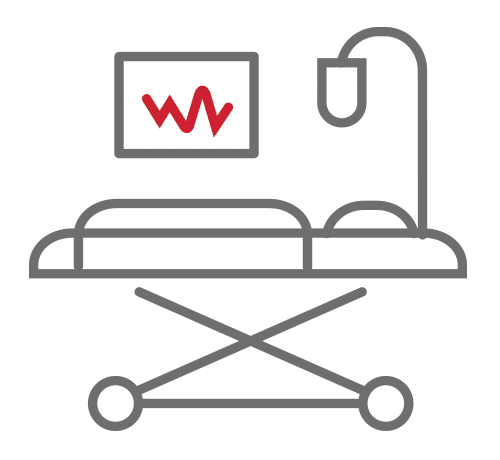 The area's economy shrank 9.1% in 2020, with a fall in GDP of 5.3% and an increase in unemployment of 3.4 percentage points
According to ECLAC estimates, the year 2020 ended with the appalling figure of 231 million people living in poverty and a further 96 million in extreme poverty in Latin America
your Foundation has added million euros to its aid to Latin America to launch more than 60 projects in 17 countries