TEXT SARA ELENA TORRES HORTAL | ILLUSTRATION
ISTOCK
Over 100 days have passed since the World Health Organization (WHO) declared the COVID 19 pandemic, and a great many things have changed since then! We have learned – and continue learning – a lot about this virus, which spreads rapidly and has called for the adoption of immediate, effective measures in order to successfully tackle this unprecedented health crisis.
COVID‑19 is taking a heavy toll on individuals, families and societies all over the world. Likewise, companies big and small! All are being subjected to unheard-of pressures. From the outset, under the governance of the Corporate Crisis Committee chaired by Francisco Marco, MAPFRE responded proactively by designing a comprehensive COVID-19 action protocol. This set forth preventive and organizational measures, according to the type of activity, distribution, characteristics and specific tasks undertaken within the organization.
Our company mobilized all its resources to fulfill a threefold objective: ensure our health and safety, and business continuity, as well as protect the MAPFRE brand and its reputation, in a situation we had never faced before.
With these actions MAPFRE guaranteed – and still guarantees, given that each country is at a different stage in terms of the spread and outbreaks of the disease – the health and safety conditions of employees, clients and collaborators, complying with local regulations on Occupational Hazard and Contagious Disease Prevention, as well as the guidelines dictated by each government and the WHO regarding this pandemic. The aim of this article is to offer details of the principal actions and measures established, in general terms, both globally and locally. It must be borne in mind that, due to the evolution of COVID-19, these may be modified and adapted as the situation and current scenario changes. We are therefore constantly working on updating all these measures.
Nor do we wish to forget those people – colleagues, relatives, friends, etc. – who are suffering, have suffered or, even, died from this disease. MAPFRE conveys its condolences to all those families who have lost loved ones.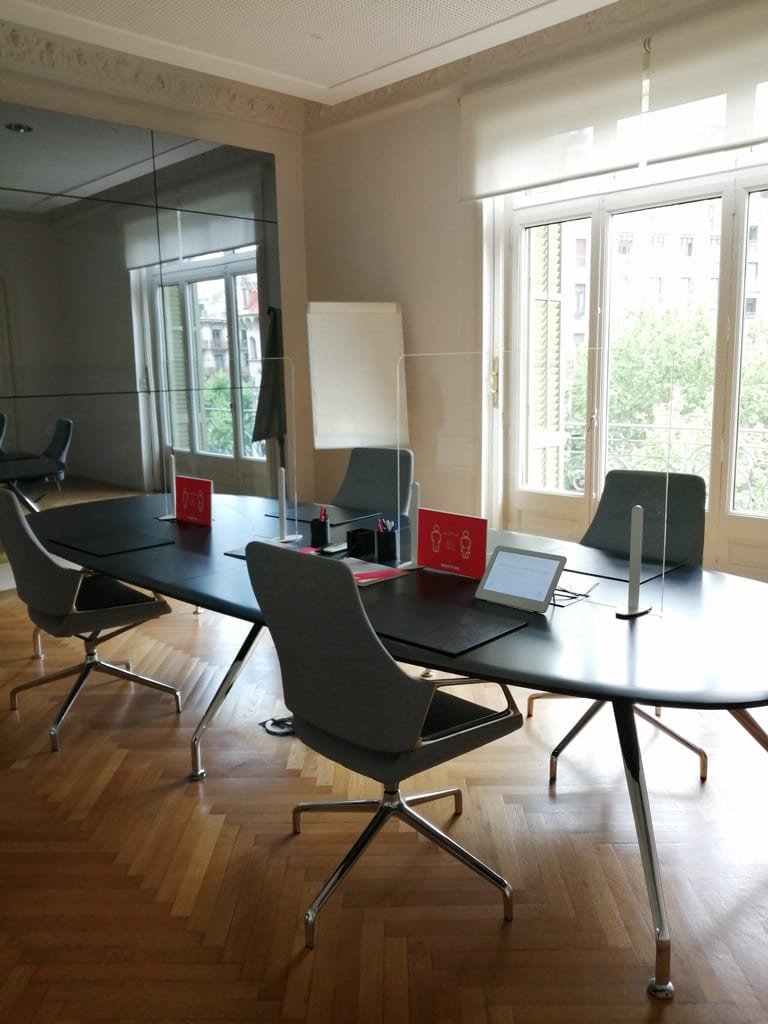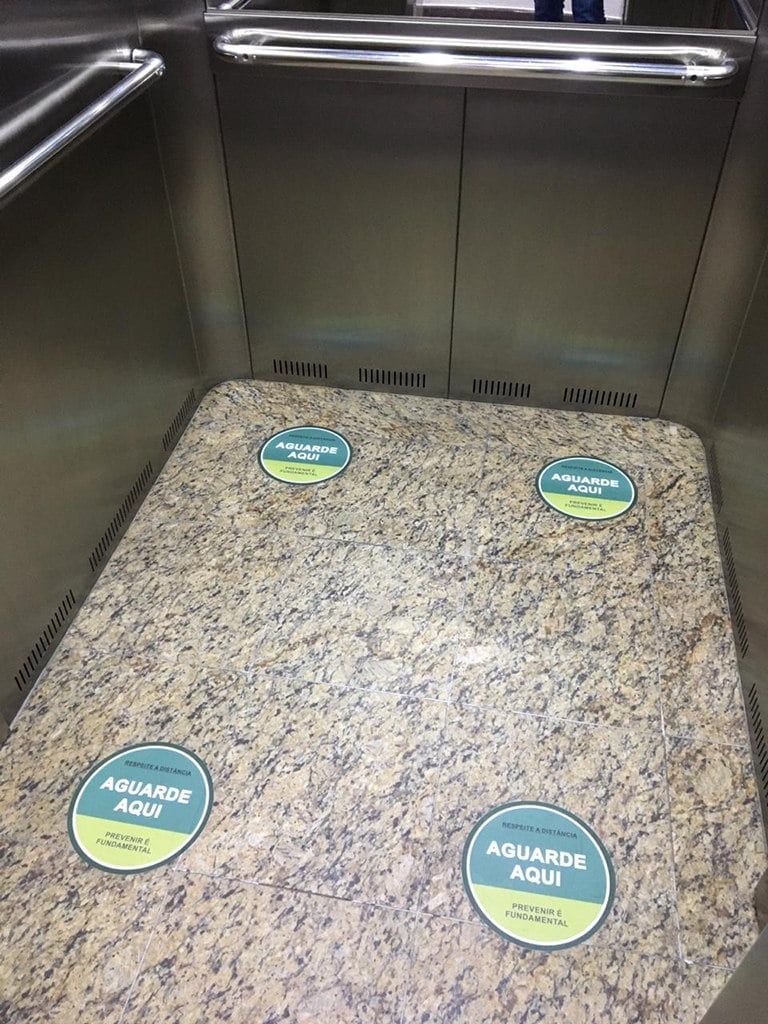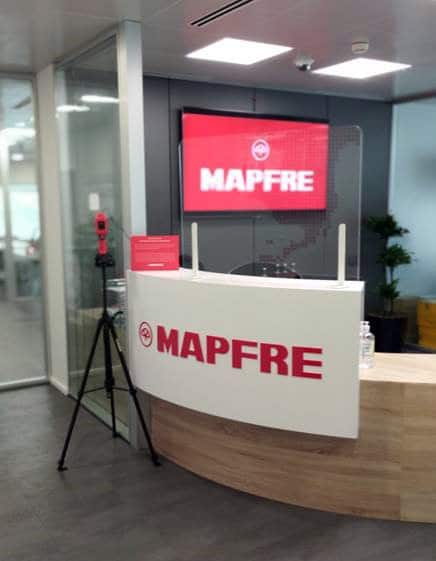 preventive measures
We begin with the preventive measures, which were put in place even before the pandemic was declared, and remain in force today. MAPFRE started disseminating a significant amount of information related to the disease – so that all sectors could know how to identify symptoms and avoid contagion — and to preventive measures, with special emphasis on personal hygiene, particularly the correct, continuous washing and disinfection of hands and on maintaining a safe distance from others. To put these measures into practice, dispensers were installed in the common areas of our work centers to provide alcohol gel sanitizer and paper for hand disinfection purposes.
As a complementary measure, cleanliness was stepped up at all our facilities and centers, with special attention being paid to surfaces that might facilitate transmission of the disease, such as tables, telephones, door handles, switches, handrails, etc.
Masks were distributed and information given on best practices in their use to employees, as well as personal protective equipment specific to those groups deemed at risk, once they returned to on-site working. In some countries – such as Chile, Uruguay, Brazil, Honduras, Puerto Rico and Uruguay – personal protective kits were handed out to employees; while, in others – such as El Salvador, China, Honduras, Spain or Portugal – clients and collaborators had their temperature taken as they entered the premises.
At our centers which deal directly with the public (offices, medical centers, automobile service centers, etc.), protective screens were installed, in addition to the corresponding signage to ensure compliance with safe physical distancing.
At other centers, whenever it proved possible, separate entrance and exit doors were designated, so as to guarantee a safe distance is maintained at the access points to our work centers. Signage and posters were strategically placed so that everyone was aware at all times of the safety indications, complemented in some workplaces with informative videos such as the global video "By looking after yourself, we all look after each other".
Moreover, in order to guarantee safe work areas and comply with air conditioning regulations, the following measures were adopted at various different centers: utilize 100 percent outside-air ventilation and perform the stipulated preventive maintenance, taking into account regular cleaning and/or replacement of filters.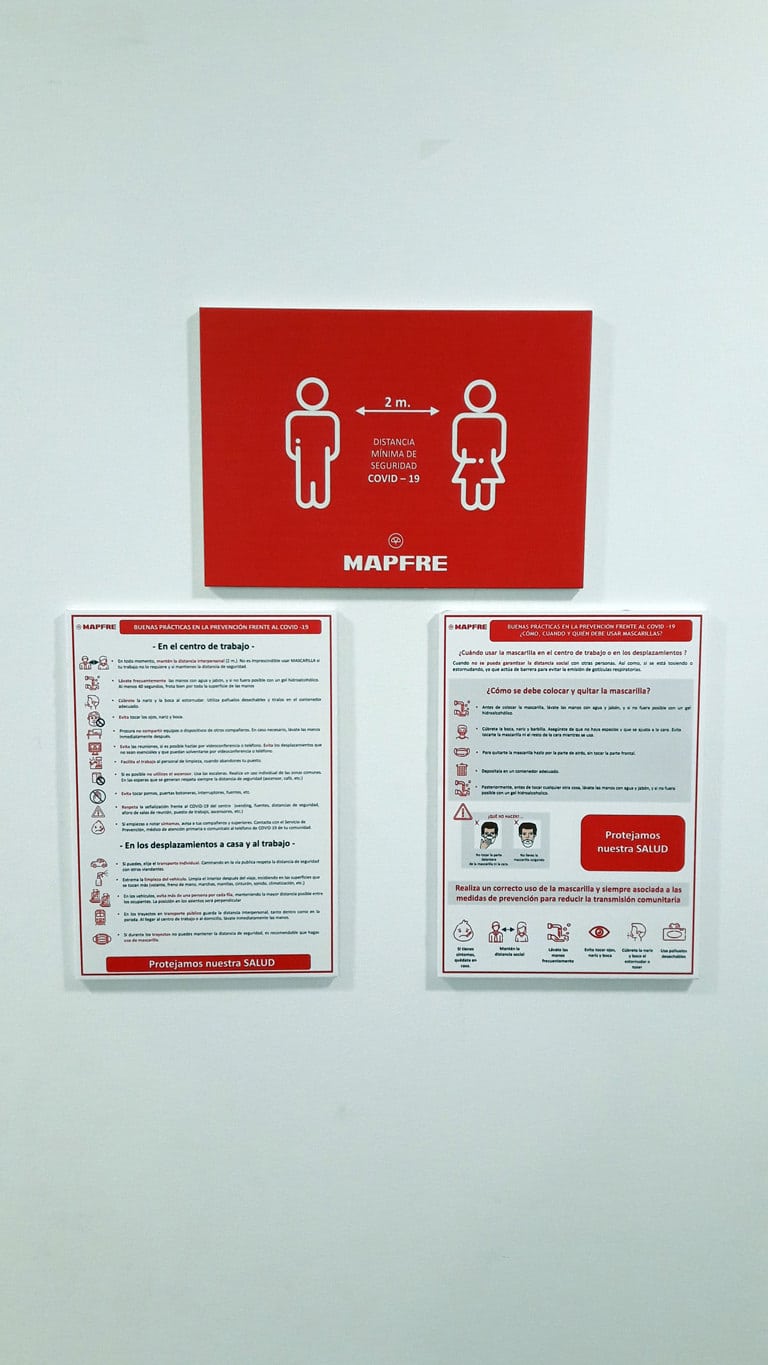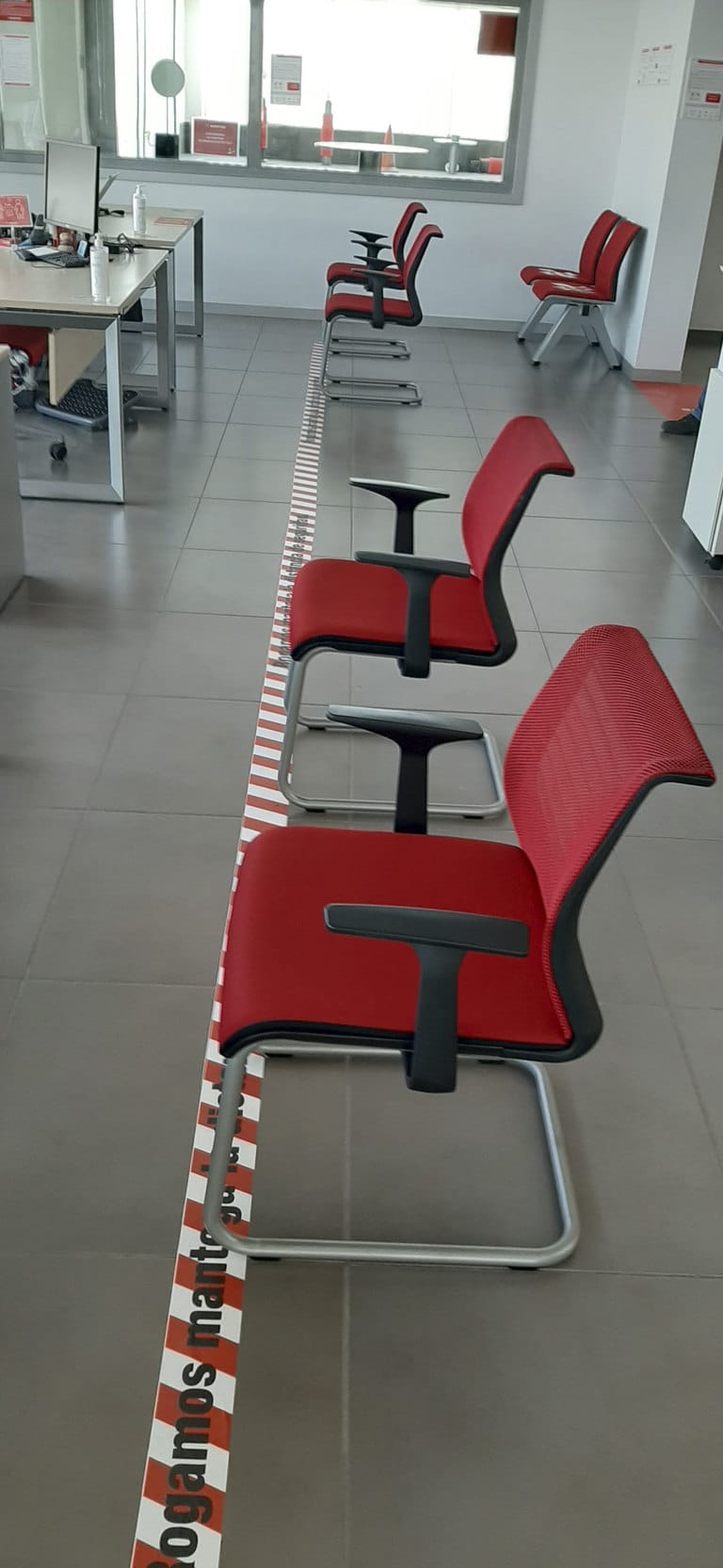 Organizational Measures
As for the principal organizational measures, from the very start of this crisis MAPFRE opted for teleworking — prioritizing Particularly Sensitive Workers — in practically the whole of its workforce. Today, in each country, the organizational measures adopted to ensure business continuity and attend to our clients' needs are duly defined, implementing any health and safety measures required, among them limiting personnel numbers on our premises so as to ensure workers can respect the interpersonal distance.
Face-to-face meetings were eliminated or limited, save in cases of extreme need; business trips during the working day were reduced; and strict criteria were introduced for limiting workstation occupancy, duly informing employees not to work next to each other and thus keep a safe distance apart.
Each country also implemented the health measures indicated by their local government. In China, for example, employees have to declare their state of health on returning from other cities around the country or from abroad, and the company has to send the government a daily report on the health status of its personnel.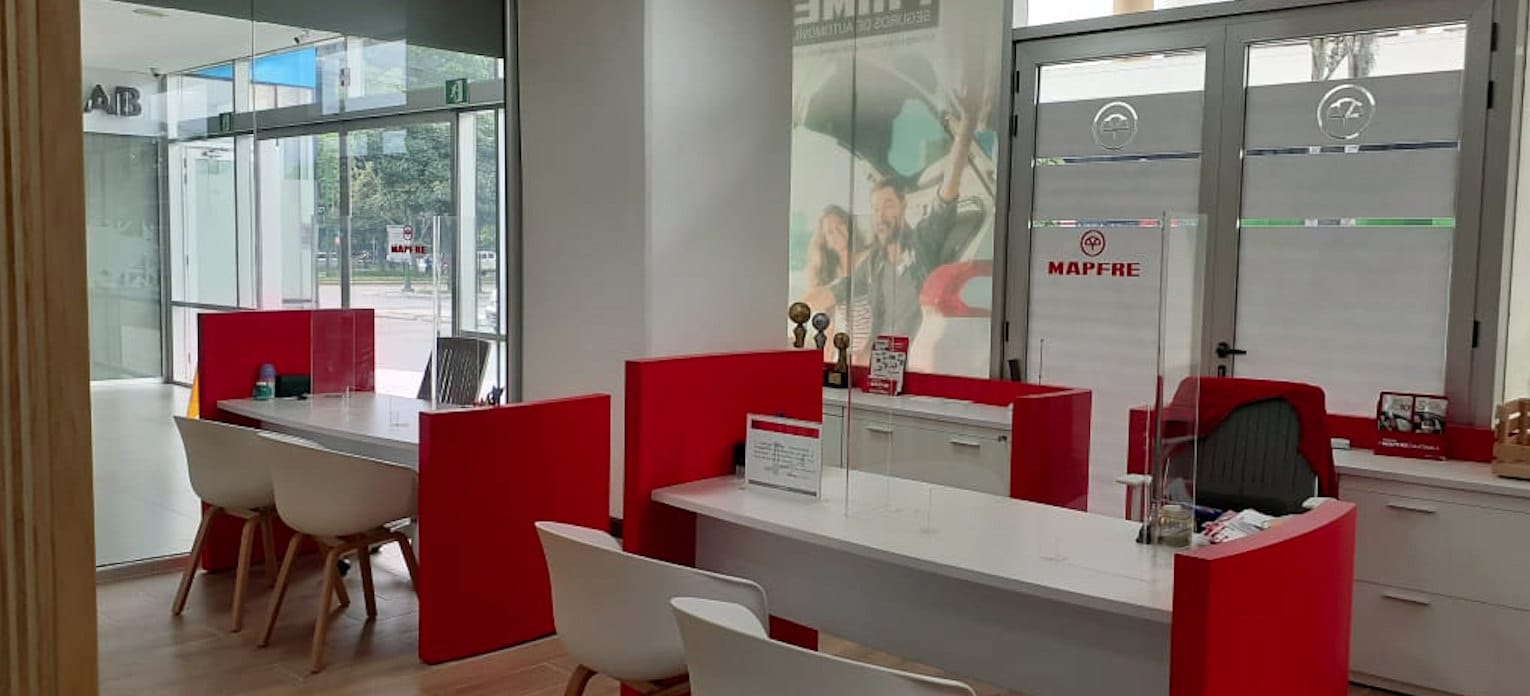 Specific healthcare actions
As we have seen, taking care of our employees' health is a priority, and MAPFRE clearly set out to preserve their health, both physical and psychological, with different tools to tackle three issues: the fear and situations brought on by the disease itself; the new way of working; and a whole new way of life — home confinement. Each country has deployed its resources according to its specific possibilities and needs.
Starting with psychological health, a large number of countries launched psychological care or assistance programs via telephone for their employees, most of them also for their families. In general, these channels were manned by specialist psychologists who sought to enhance emotional well-being by offering guidance and help, and assisting workers to resolve both personal and work-related issues. We saw several examples here in Spain, where the Employee Assistance Program (#pae) became a good practice which was exported to all countries, the Dominican Republic, Uruguay, Venezuela, Peru, Italy, Philippines, Chile (EntreNosotros), Puerto Rico (Emotional Connect) or Malta, with the Richmond Foundation.
Other countries offered their employees consultations or chats with doctors and specialists, as was the case in Venezuela, Turkey, Brazil, the United States, Panama or Mexico; help lines, such as in Germany with "RehaAktiv"; or information from institutions providing psychological services, such as in Mexico, Argentina or Puerto Rico.
COVID-19 has brought about huge changes in the way we work. We had to learn really quickly how to telework and organize ourselves, so as to make the best possible use of our available time and take maximum advantage of this experience. In this regard, most countries have developed a range of specific actions and strategies for the movements of their employees in order to reduce the likelihood of physical or mental illness stemming from their work activities. Measures to organize themselves and work remotely, self-care routines, ensuring safe, orderly working conditions, hygiene, ergonomics, physical activity or training, even during breaks, eating habits, mental health, virtual accident prevention courses, mechanisms for dealing with the crisis, etc. These have all served – and continue to serve – to revitalize the body's energy, maintain occupational well-being and productivity, refresh the mind throughout the working day, or make the best use of time and learn how to promote self-care. And without forgetting respect for the environment, as well they remembered in Turkey!
Other formulas included virtual discussions/meetings with employees to learn, first hand, how they and their families were getting on, what their perception of the situation was, how they could be helped, how to work remotely and make use of the available tools, etc. This was handled by both the Human Resources teams, such as in the Philippines, Argentina, Honduras, Chile or Malta, and by the CEOs. Examples of the latter can be found in Brazil, Spain, Panama, Dominican Republic, El Salvador, Puerto Rico, or Malta, with titles such as "Have a coffee with your CEO". Other CEOs, such as those in Malta and Portugal, also sent out personalized emails to employees.
Nor should we forget the #askMAPFRE virtual meetings periodically arranged by our Chairman and CEO, Antonio Huertas, and the MAPFRE Group Chief People Officer, Elena Sanz, to answer questions from employees.
People are the most important part of MAPFRE and now, more than ever, we are emotionally – as well as logically – the focus of managing our present and future.
This health crisis has shown the intimate link between the work, family and social environments, as well as the importance of health in every sphere.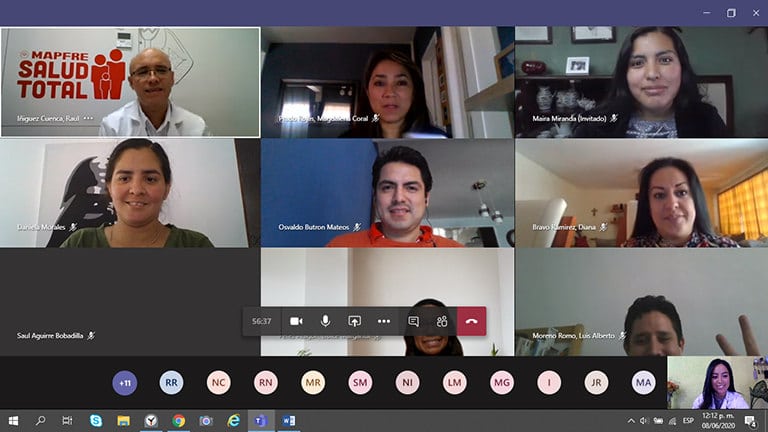 It is impossible to separate working life from our personal and social life when we are facing a whole new way of life – home confinement. Therefore, as well as our teleworking recommendations, we helped our employees boost their immune system and, in many countries, launched proposals aimed at achieving a healthy coexistence between our new place of work and our social and family environment. These were chiefly related to physical activity and enhanced nutrition programs, organization during the quarantine and well-being at home, whether through workshops, various activities, coaching, chats, etc. Our imagination knows no limits! And so there are numerous examples of these activities, all designed to offer a meeting point for employees and their families, encouraging them and fostering the spirit of camaraderie.
Thematic days and measures. In some cases, it was the employees themselves who opened the doors of their homes and, as a family, offered the magic of a concert or the best way to cook something, advice on makeup and hairstyling, or how to make your own face mask.
Coming together for a virtual birthday party, for example, in Honduras, Nicaragua and Malta, or Mothers' and Fathers' Day celebrations with videos in Nicaragua, or for Children's Day in Turkey
Uruguay gave away drive-in movie tickets to collaborators, so as to promote another form of family entertainment, and launched "Share with your family", in which a healthy breakfast was sent to each collaborator's home to be enjoyed by all and recharge the batteries for teleworking.
Meetings between employees in similar situations, for example those who live alone or who are foreigners working in Malta. In the Philippines they launched Quaran-Tell, an online interview with an employee every week, asking them about their daily work routine, what their challenges are and how they deal with them. The other employees can join in and also pose questions, because "We are all in this together". In Turkey, employees shared photos of themselves at work.
Workshops, plays, competitions… organized for children in Puerto Rico, Turkey or Malta. The latter country also arranged a virtual game among its employees.
In Spain, through MeGUSTA, their sports, leisure and culture platform, they launched contests, challenges and family entertainment activities, and created a keep-fit area.
There were further examples of such promotion of virtual physical activity during the pandemic. As well as MeGUSTA, there were other videos dedicated to active breaks in Uruguay (Video) and Brazil, Yoga classes in Malta and in the VertiGym in Germany, the "Verti Vital" newsletter, live sessions in Turkey or talks on various topics.
Some countries, such as Colombia or Venezuela, brought all these concepts — labor, social, and family — into one single project. In Colombia, it was called "Psychosocial intervention strategies for the isolation period" and, in Venezuela, "In Confidence"
In no case has a sense of humor been lacking; in the case of Argentina, they made a fun video for International Workers' Day all about the problems of teleworking, with those participating being the employees themselves.
To these actions, we must add others specifically targeting how to take care of ourselves in the face of this disease.. Most countries have been monitoring employees who continue attending their place of work and any possible cases, or those people who have tested positive for the disease, so as to accompany them throughout the process, as well as any high-risk groups.
A large number of countries have performed a wide range of medical tests for COVID-19 antibodies. Yet others have made helplines available to their employees, offering telephone attention and medical consultations, or have set up email addresses for them to report their concerns or issues with regard to this disease. Some have offered them various services within their health programs and offered them medical assistance when they requested it, such as Honduras, or reminded them of the medical benefits available, such as the United States.
Technology has played a significant role in monitoring this disease. For example, in Portugal, a virtual assistant was launched via the mapfre.pt website to clarify doubts, evaluate symptoms or provide recommendations; in Brazil they offer the CoVida app, which has a range of functionalities, for example: a symptom checker, medical advice, chat or video assistance with doctors, performance of tests, or information on health care and prevention issues; and in Argentina, employees returning to the office can download the "Province of Santa Fe COVID-19 App", which enables citizens to contact the government on questions related to pandemic control, and from which, among other possibilities, they can make queries or request assistance. Photo several countries
At this time, work is underway to implement a functionality in the MAPFRE People app that gauges the distance between people and alerts you if you have been in contact with someone who has tested positive for COVID-19. The data are totally anonymous.
Some countries have assessed the working conditions of their employees by means of surveys. Some examples are Panama, to assess their well-being, and Spain, to analyze their working conditions when teleworking. In Spain, the surveys were sent out to nearly 11,000 employees and most of them indicated they enjoyed adequate health and safety conditions, with positive responses of around 90 percent, while 100 percent had a favorable view of their teleworking environment, underscoring the highly favorable psychosocial aspects.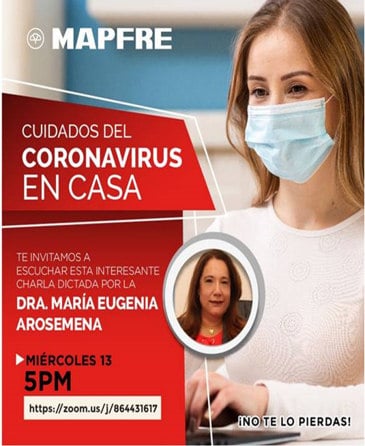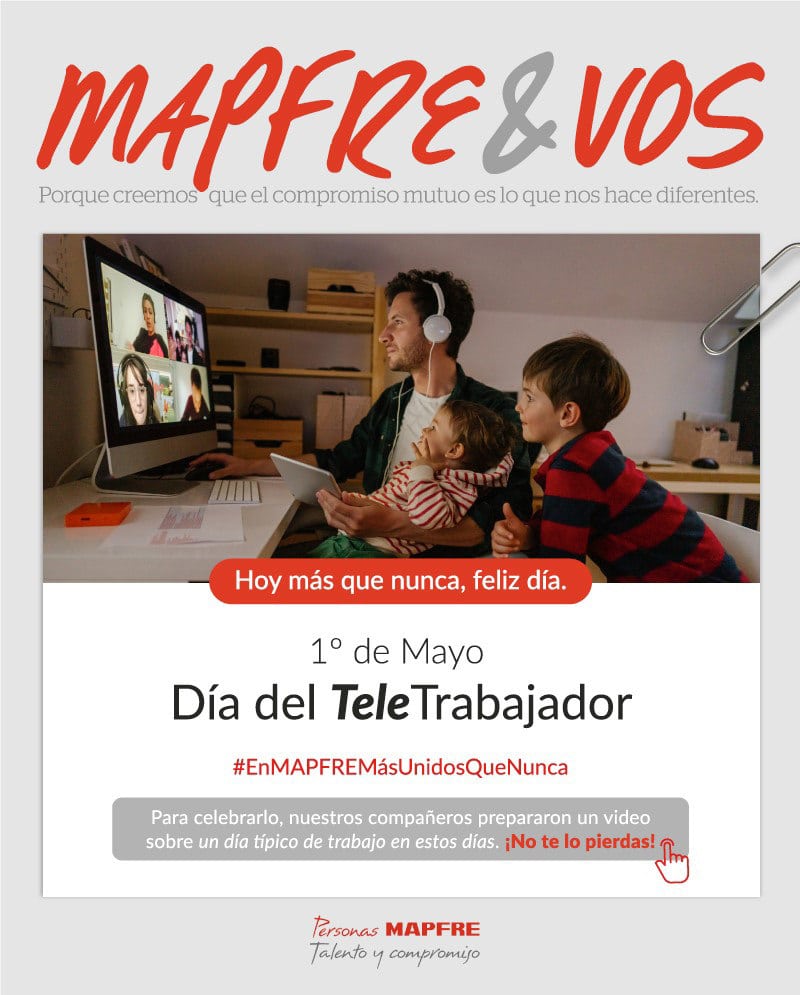 Communication, indispensable!
Communication has proved essential during this pandemic for conveying to employees each of the actions and measures implemented by the various countries and companies. Most of them launched communication plans on some scale or other and, as swiftly as possible, started working to keep in touch with those employees working from home, report on the company's situation and the measures being adopted, encouraging them to take protective measures, offer tips on remote working and how to organize the home and family during the quarantine period, data and knowledge of this disease, the different activities being arranged, etc.
At MAPFRE we have taken advantage of all the available channels (global intranet, email, People app…), the collaborative tools provided by Office 365 (such as Teams and Skype), our intranet with its Communities, and all the possible formats — news, videos, computer graphics, newsletters, communiqués, etc. — to keep the communication flowing and respond to any health-related issue that might arise.
Our colleagues in Turkey conducted a satisfaction survey on the measures adopted and our communications. 97 percent of employees reported that the measures and communications were sufficient during COVID-19. In the United States, they created a site that compiled information on working from home and offered ideas for family activities.
As regards external communication, we have taken advantage of the increased capabilities offered by our new website, www.mapfre.com, to keep our target audiences informed of all the actions that the company has been progressively announcing. We have also published a host of interesting pandemic-related content, and have started publishing a weekly financial newsletter that reflects the views of MAPFRE experts on the impact of the virus on the economy and markets.
We launched a series of interaction campaigns with our followers on social media, which have been very well received. Moreover, we boosted our institutional messages through the profiles of our Chairman and CEO. He has been publishing weekly videos with optimistic messages about overcoming this virus.
In addition, the coordination of the communications in all the countries where we are present has been particularly enhanced, monitoring the implementation of the different stages of the health crisis in each country, seeking alignment of the same with our corporate messages and providing the countries with material and videos for their social media campaigns. The intranet has showcased testimonies and the actions undertaken in many of the countries.
This has enabled us to remain close together despite the distances involved — connected, communicated and coordinated. Struggling every moment to tackle the unknown, with the anxiety, stress and fear of what is happening; we have made our employees feel that MAPFRE is looking out for each of them and that we are all in this together.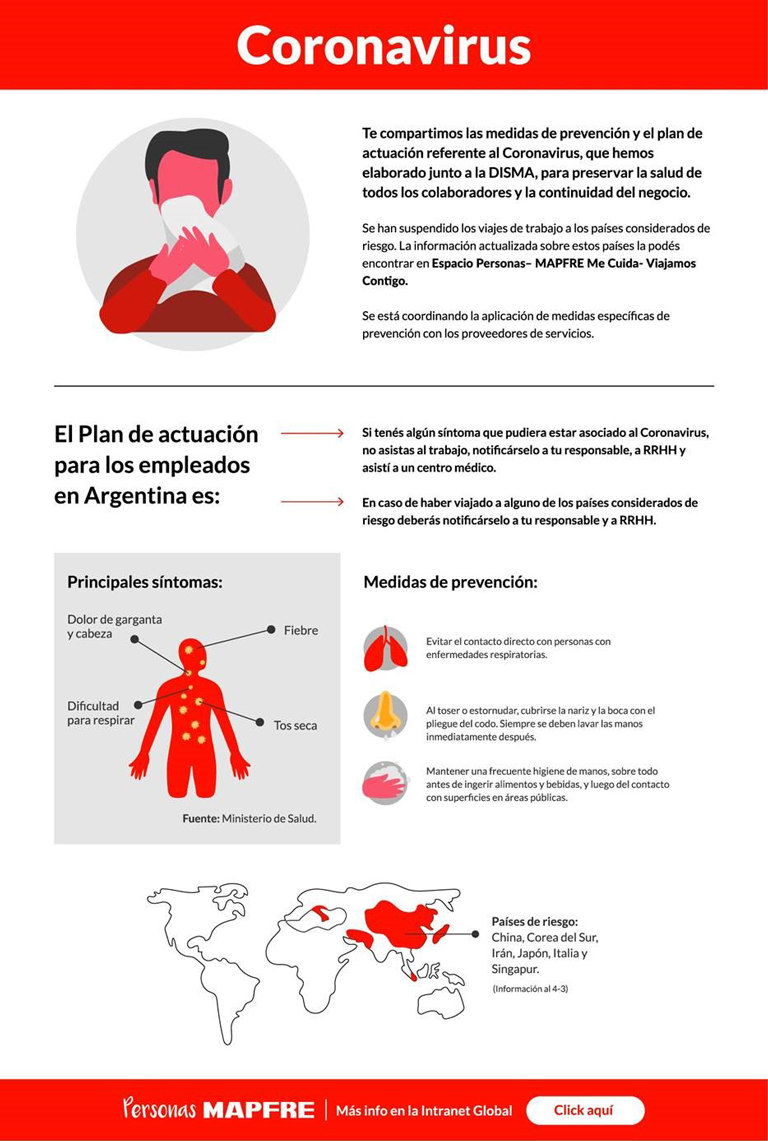 The COVID-19 Kit and website
At the start of the crisis, the Corporate People and Organization Area made available to all the Human Resources teams the COVID-19 kit. This was released periodically with action guidelines and practical materials for adapting adequately to the health threat scenario brought about by this virus. This kit facilitated the actions that needed to be taken in several key areas within the company in such an exceptional situation as the one we are still currently immersed in: protection of employee health; labor protocols regarding occupational hazard and health risk prevention; information for personnel managers; training resources; materials for the return to work; or cybersecurity issues, to name but a few.
These contents have been used by countries and companies, either directly or by adapting them. Practically all of this material is available to all employees through the COVID-19 website, accessible from the People Space homepage on the global intranet, which the countries have been promoting. This space includes four sections: Employee Health and Protection; Connectivity and Telework; Working Safely from Home; and Training. Each of them includes a list of recommendations, graphic material or documents, among other resources, produced by the various MAPFRE areas or departments which specialize in these matters.
We are returning to our work centers
Although each country finds itself in a different situation, the return to work is a reality that is already taking place, albeit gradually and according to local plans. These follow the prevention and organizational protocols and measures defined by MAPFRE and are designed to fulfill our threefold objective: safeguard our health, ensure business continuity and protect the MAPFRE brand and its reputation.
It must be remembered that, while most of us have been working from home, there are others who have continued to do their job in person, so as to continue serving the essential needs of our clients.
Employees who are about to return to their work centers receive detailed information in advance on the health and safety measures they have to comply with. Depending on the country, employees may also complete health questionnaires to assess their particular condition or undergo medical examinations; tests for COVID-19 antibodies are performed whenever deemed necessary or preventive training offered to prevent this disease, with two examples of the latter being Spain and Argentina.
Some countries include other actions: e.g. Honduras, where a doctor evaluates biosecurity measures and the health status of collaborators on a weekly basis; or Guatemala, which has an ambulance service specifically for the transfer of COVID-19 patients; and Brazil, which has designed the back-to-work guide entitled "Together again. Always safe". In a didactic fashion, it offers prevention guidelines, recommendations from the health authorities, and the adaptations made to their workplaces to make them feel safe on their return. Turkey has also produced its own COVID-19 guide.
In the current pandemic situation, it seems wise to assume that these prevention measures will remain with us for a great many months.
At the close of this edition, throughout MAPFRE we are experiencing very different realities. Some countries are returning to their workplaces and working on health monitoring procedures including, in every case, early detection, so as to control contagion and thus prevent new outbreaks of the disease that might occur in the company. Others are still at a critical phase with the spread of the disease increasing every day. For this reason, we remain vigilant with respect to the situation of our employees and their families, and are therefore still fully implementing our health and safety measures.