TEXT PABLO FUENTES | PHOTOGRAPHS MAPFRE | ILLUSTRATION ISTOCK
Within the framework of the campaign dedicated to client orientation, colleagues from all over the world have sent in short videos outlining how they are helping transform MAPFRE in relation to this strategic pillar. Will you join in?
In early 2019, the new 2019- 2021 Strategic Plan entitled "Transforming for Growth and Improved Profitability" was launched to make this a more agile, efficient, innovative, profitable company. As our chairman said in his article in the last issue of the magazine, the success of our strategy relies on the participation and commitment of us all, by asking ourselves the following question as soon as we enter the office every day: What can I do today to transform MAPFRE?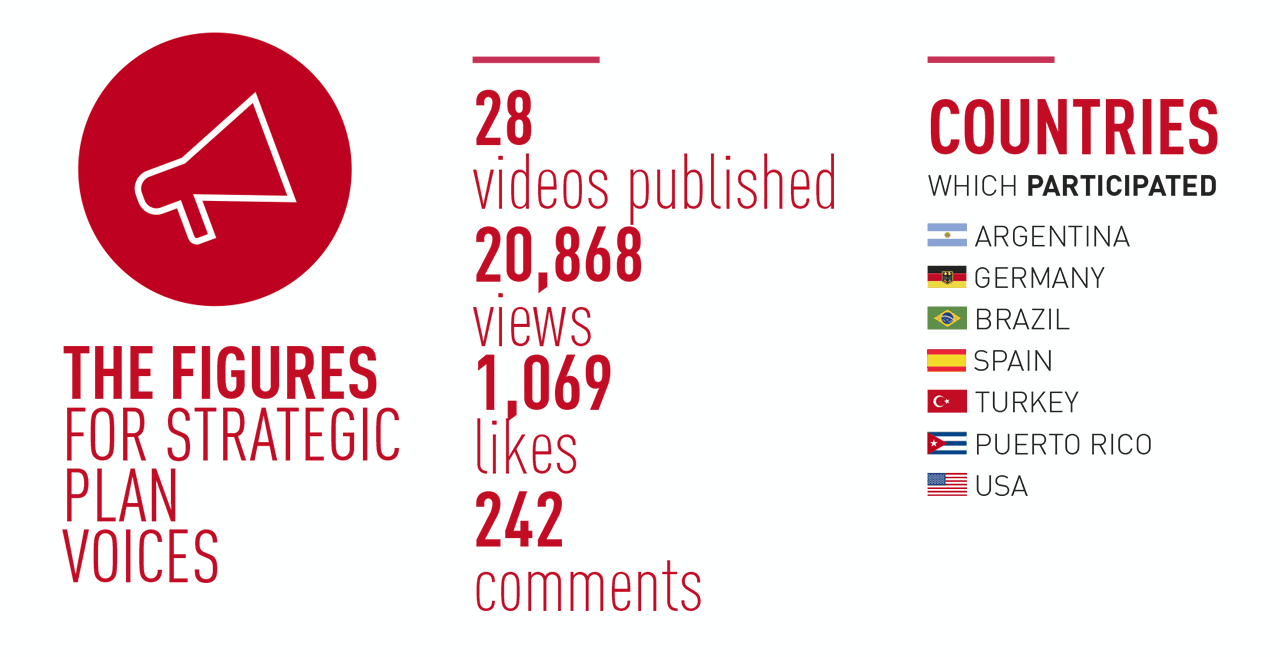 For this reason, as a part of these campaigns dedicated to each of the three strategic pillars, we are launching Strategic Plan Voices. The idea is for you to make a short video explaining how you help transform MAPFRE in your daily work, with regard to client orientation, technical and operational management efficiency, or culture and talent.
These videos are being published in a video library on the Global Intranet, where you can leave comments and rate them. The prize for the video for a particular strategic pillar which achieves the greatest number of views is a full Volvo Ocean Race MAPFRE merchandising kit. In addition, the global "Strategic Plan Voices" prize will be presented in November to the video with the most views overall of the three pillars, consisting of a tennis racket signed by Rafa Nadal. Strategic Plan Voices was launched in April as part of the Client Orientation campaign and, for two months now, colleagues from different countries, business areas and units have been telling us how they help transform MAPFRE from their particular function, in relation to this strategic pillar. The winner of this first phase was Pascual Rubio, whose video has received more than 5,000 views. In it he tells us how he fosters client orientation from his position in VIP IT Support at MAPFRE España.
June marked the start of the campaign for the Technical and Operational Management Efficiency strategic pillar and so we are now going to invite you to tell us how, from your company function, you are helping to make MAPFRE more efficient. Participating is really easy: on the homepage of the Global Intranet you will see a banner for Strategic Plan Voices, which leads you to the required characteristics of the video and a straightforward explanation of how to send it to us.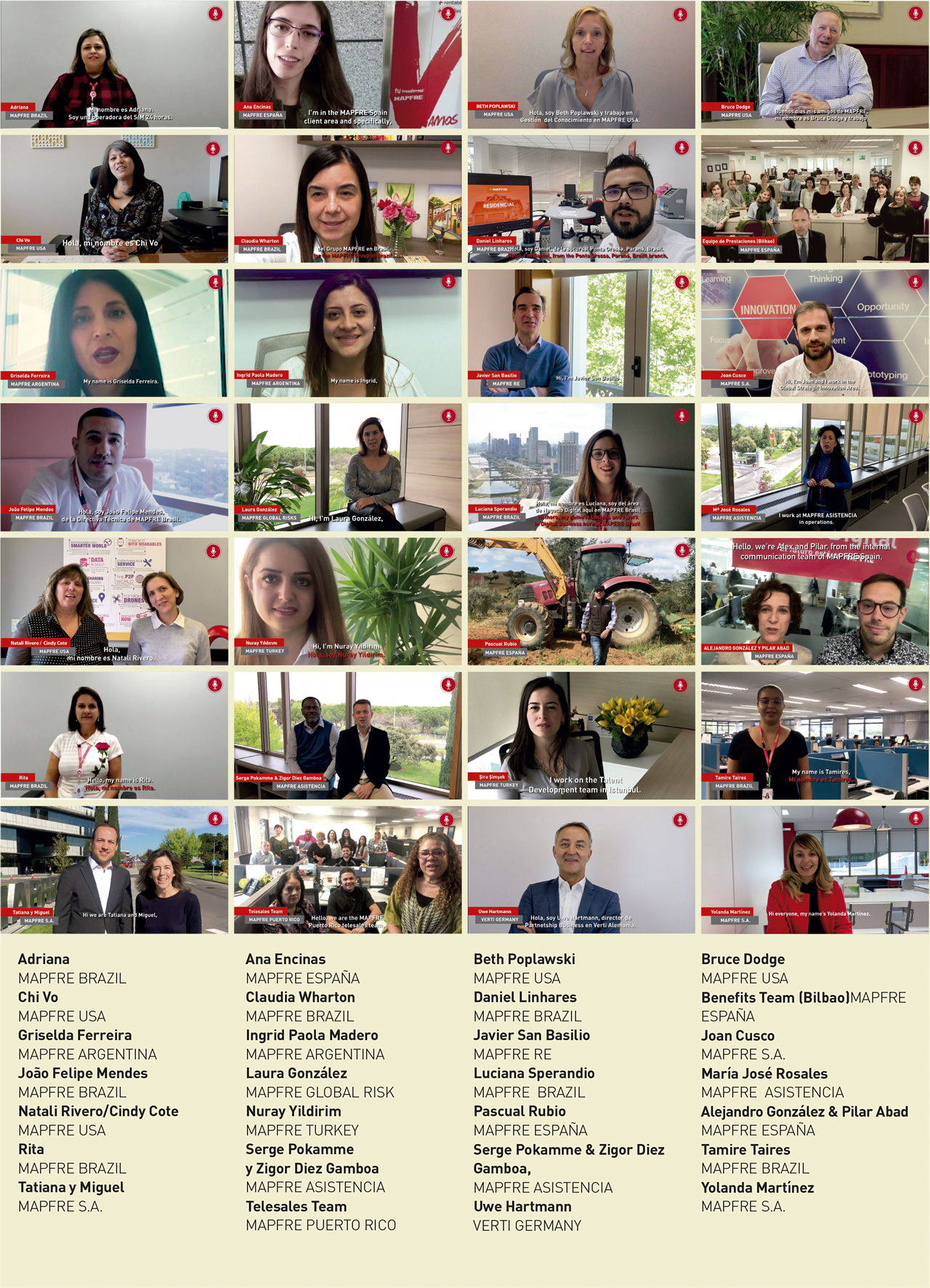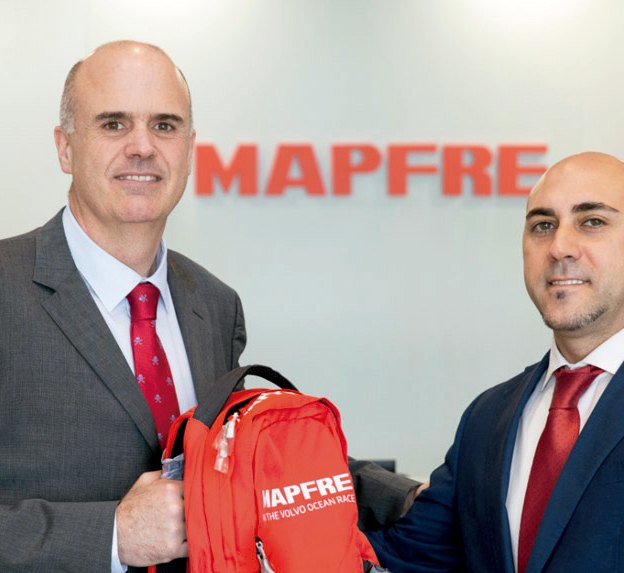 Our colleague Pascual Rubio, first Strategic Plan Voices winner
Pascual, from the IT area at MAPFRE ESPAÑA, offering VIP support to the MAPFRE IBERIA Management Committee and several business areas, underscores in his video that "our client orientation has been, is and will be our prime objective within the company, and will always remain firmly in our sights." He received the prize from José Manuel Corral, general manager of the Corporate Business and Clients Area, and sponsor of the Focus on the Client strategic initiative.