TEXT LUZ GARCÍA (@LUZGCAJETE) | PHOTOGRAPHS JOSÉ MARÍA SÁNCHEZ BUSTOS
"As soon as I arrived in MAPFRE, I realized I was entering another business dimension, a different way of doing things"

I joined CORPORACIÓN MAPFRE in October 1991, after meeting Alberto Manzano first and, shortly afterward, José Manuel Martínez. I left the company I had been working in for 13 years, La Unión y El Fénix Español, which, for decades, had been the leader in the Spanish insurance market, in crisis at that time and no longer in existence. La Unión y El Fénix Español, which, for decades, had been the leader in the Spanish insurance market, in crisis at that time and no longer in existence. By the way, as I experienced firsthand the onset of its decline and it is worth mentioning, I must say that: "a symptom of decline in any company – present in ninety percent of cases – is when management and employees start feeling that their firm is special, that everything in it is being done well, that they are the best, that no competitors can touch them; in short, this is what is called 'navel gazing' and it's the first symptom of the fall into decline." That's why it's so important to be humble, something we've always insisted on in this company. Let's not lose that humility which ensures we keep striving to improve each day.
As soon as I arrived in MAPFRE, I realized I was entering another business dimension, a different way of doing things: the manners; the close relationship between managers and their teams; the desire to take on new challenges; the strength of certain principles, etc. – more than enough reasons to understand why MAPFRE had achieved unprecedented business success. In practice, this was due to a combination of several determining factors: firstly, ever since the 1970s, it has maintained exponential growth in the Spanish insurance market, revolutionizing the way insurance is sold, thanks to the consolidation of its own network of young, enthusiastic, committed, ambitious employees who love their company, breaking all the classic molds of scant professionalism. This network spread nationwide and made hard work its religion; in addition, it stamped extraordinary technical rigor on its underwriting and claims processing areas; and finally, although we could list many more aspects, there was the commitment to providing customers with an excellent service.
For all these reasons, ever since I joined, I was aware that I was entering a special company, with an extraordinary capacity to grow and grow. In the end, my intuition would not let me down.
What remains today of that MAPFRE of 25 years ago and what has changed?
It cannot be said that we got to where we are today by magic. Today's MAPFRE, as is only natural, is imbued with all the experiences and vicissitudes of the past. Rather than spectacular changes over time, MAPFRE has progressively changed and adapted itself to new circumstances and needs. Therefore, answering your question regarding what remains today of that MAPFRE of 25 years ago, I would say that the essence is the same, but there have been important transformations.
Nonetheless, I believe that there is one clear difference between the MAPFRE of 25 years ago and the current company, affecting all aspects of the company, and that is the internationalization process, I'd say this is what has made us greater and, while it may seem incongruous, more humble.

I OFTEN SAY THAT A COMPANY MAY POSSESS ALL THE FINANCIAL RESOURCES IN THE WORLD, BUT IF IT CANNOT RELY ON A TALENTED TEAM OF EMPLOYEES, ITS WEALTH IS OF NO USE WHATSOEVER. PEOPLE ARE THE KEY
Throughout your career you have held different posts, with responsibilities in different areas (auditing, America, HR, …). What have you taken from each of these periods?
I'll be very brief. My time in Corporación MAPFRE's Audit Division enabled me to acquire fairly profound knowledge of all the MAPFRE companies, both those based in Spain and those located overseas. Without a doubt, at the outset of your professional career, auditing is the best training ground anyone can have.
My time at the MAPFRE Internacional General Management was undoubtedly the most extraordinary period of my professional career and could give me enough material for a book. The knowledge gained of countries, their cultures and teachings, the process of transmitting MAPFRE's principles and values, the always difficult process of selecting and transferring best practices from certain companies to others, learning to respect and boost local talent, etc. These are just some of the many aspects that have consolidated the way I view the company.
I often say that a company may possess all the financial resources in the world, but if it cannot rely on a talented team of employees, its wealth is of no use whatsoever. People are the key. My period in the HR area made me realize that success in the growth and development of any human activity – in this specific case, business – depends fundamentally on the human factor involved in the process. Therefore, everything we invest in their training, development, qualification, consolidation of their just expectations, etc. will contribute exponentially to the company's success.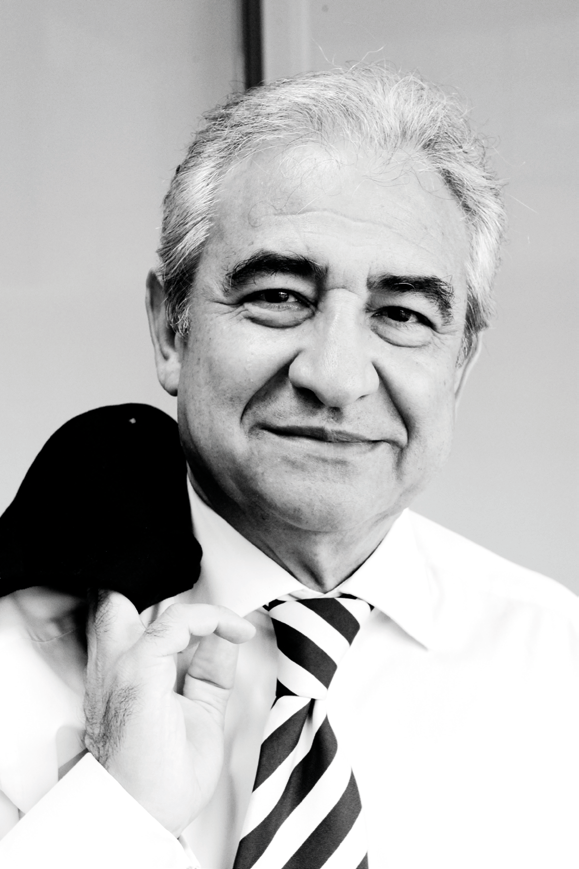 ON ARRIVING AT THE FOUNDATION I WAS FINALLY ABLE TO PROPERLY COMPREHEND THAT MANTRA: "MAPFRE MUST GIVE BACK TO SOCIETY PART OF THE PROFITS FROM ITS BUSINESS MANAGEMENT"

And finally, you became vice chairman of the Group. What was that like?
Reaching the office of MAPFRE vice chairman is, without doubt, the greatest responsibility and proudest moment of my whole professional career. Being engaged directly in decision-making processes for this highly complex business conglomerate that is MAPFRE today has proved truly fulfilling over these last seven years. Of course there are complicated, difficult moments. I often say that the top of the decision-making pyramid is where the most complex problems requiring a solution sometimes arrive; but it is no less true that you participate more fully in the business successes than in other positions.
Apart from your responsibilities in MAPFRE, we must add those you've held in Fundación MAPFRE. In your opinion, what does Fundación MAPFRE bring to the Group? And to society?
The Foundation is the soul of MAPFRE, it's the spiritual part of our organization. It's a source of pride for all of us who work at MAPFRE having an institution of its category and solvency. It's particularly satisfying to see how the whole team, each in their own area of responsibility, is working away, constantly wondering what can be done to enhance the lives of millions of people. I've had wonderful moments in our Foundation; I've seen how its resources, regrettably always limited, are employed directly or through collaborations in activities that constantly benefit ordinary citizens.
The Foundation is MAPFRE's highly capable arm for distributing these resources where they are most needed, fostering research, culture and training, as well as satisfying the truly elemental needs of the most underprivileged in society. The Foundation makes MAPFRE proud and affords it another dimension.
Let me take this opportunity to ask all MAPFRE employees to get involved in our volunteer work, which is the best way to collaborate in this immense social project.
If you had to pick one single memory (moment, event, decision…) of these past 25 years, what would it be?

There are so many memories, but as I have to be specific, I'd highlight these:
• Moment: the first visit to a MAPFRE company overseas: Seguros Tepeyac, 1992, Mexico. It was impressive, we worked hard to get to know it well. Mexico made a great impact on me, perhaps being from Extremadura and the year I went had a lot to do with it.
• Event: I experience the best MAPFRE event each year when I attend the convention of MAPFRE España, Vida and Portugal. Aside from the extraordinary nature of the countries visited, the Gala prize-giving dinner is a truly magnificent event. It is here that you realize how extraordinary and unique our company is: the impactful awards ceremony, the simplicity of the speakers' interventions, their emotion, their healthy competition, the affection felt for MAPFRE. All this makes for a beautifully emotional event, loaded with symbolism.
• Decision: in this case let me pick two: MAPFRE's internationalization process that resulted in its leading the way for Spanish companies seeking to expand their businesses beyond our borders, mainly to America in the initial stage, with the extraordinary difficulties that this entailed. I even remember that this process was severely criticized from within MAPFRE itself. Apart from having been an exemplary process as regards its procedures and ethically irreproachable, demutualization allowed us to take a giant leap in the development and growth of our Group.

LIFE HAS TREATED ME VERY WELL, MY FAMILY IS THE BEST IN THE WORLD, MY FRIENDS ARE TRUE FRIENDS AND, PROFESSIONALLY, I'VE ACHIEVED VERY IMPORTANT GOALS AND PARTICIPATED ACTIVELY IN A TOP-FLIGHT BUSINESS PROJECT
How do you see MAPFRE in the future?
MAPFRE is already consolidated as one of the major insurers worldwide. All the international players in the insurance business respect and admire it. MAPFRE has extraordinary talent at all levels of its organization; the management team, headed by the chairman, is of the highest category and works in a cohesive, enthusiastic fashion. We have teams diligently delving into the depths of the new technologies and analyzing the foreseeable future behavior of customers in the insurance world. MAPFRE is now preparing to spearhead the digital revolution, once again leading the way in this disruptive, ever-changing environment of ours.
If we add to all this the fact that we still maintain our technical rigor, true specialization within the global vision, the sales impetus, the spirit of top-quality customer service and our business principles intact, there can be no doubt whatsoever that the future is assured, never better said.
And finally, how are you taking on this new phase?
Happily. Life has treated me very well, my family is the best in the world, my friends are true friends and, professionally, I've achieved very important goals and participated actively in a top-flight business project. What's more, at the behest of our dear chairman, Antonio Huertas, I remain closely linked to it, which will allow me a different perspective of the future progress of our MAPFRE Group.
I don't rule out going back to University in the dual role of teacher and student. All in all, I don't have many plans. We'll see what happens and make decisions, albeit with great calm. And, above all, devote time to my beloved family after skimping on them for so long throughout my professional career.