"Everything you say on LinkedIn helps create your personal brand"
With over 500 million members worldwide and nine million companies in 200 countries, LinkedIn is today the most global professional social network. We speak with its CEO in Spain, Sarah Harmon, who outlines for us the keys to a successful presentation online, and explains LinkedIn's vision and the opportunities it offers companies and professionals.
TEXT LUZ GARCÍA (@LuzGCajete) | PHOTOGRAPHS ALBERTO CARRASCO
What exactly is LinkedIn? What can it offer businesses?
LinkedIn is a direct channel forbcommunications and relationships in the professional sphere. It has many objectives and uses far beyond searching for a job, the aim generally associated with this network. If we consider that a mere 20 percent of users are actively looking for work, this is because 80 percent are doing other things: networking, exchanging contents, experiences and ideas, discussing topics of interest…. Our mission is to make professionals more productive and successful.
It is also a good platform for strengthening a brand, doing business, seeking new clients… LinkedIn is a new way of doing public relations, which has now turned into social relations. People are looking for experiences with brands, and LinkedIn provides a way of obtaining them. And not with a faceless company, but rather with the people who make up that company, its more human side.
But many companies find it hard to engage in social networks, it scares them… How can they overcome this reticence?
That's true. The fact that people can answer you back or refute your statements makes many companies nervous. But their audience is here, on social networks, and they have to be with them. In the case of LinkedIn, unlike other networks, we have the advantage of having an actual context: people interact with their full names, stating their real job, not in an anonymous fashion. It is there for holding discussions of interest with others. Everything you say on LinkedIn is helping create your personal brand and has a bearing on it. That's why we all take a bit more care here.
Companies have to overcome these reservations, given that this is a social platform; the key word is precisely that – social. However, they must strive to be authentic and behave in a way that is consistent with their culture. In this regard, LinkedIn offers a really good opportunity to change the image people have of companies. Many large companies are managing to show their more human side and thus change the impression the general public had of them.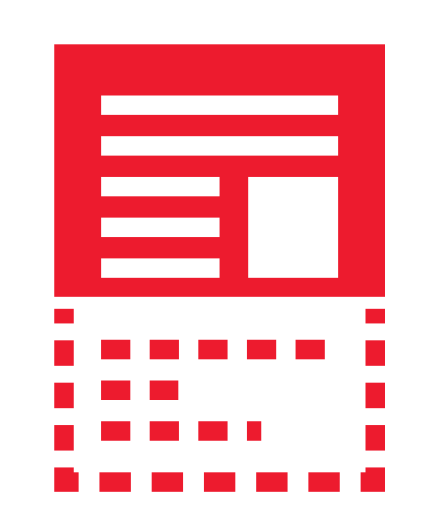 "Our vision is called The Economic Graph. We want is to digitize the global economy with a view to improving economic
opportunities throughout the professional world"
Which country has the most interesting practices on LinkedIn?
The USA clearly stands out. However, in Europe, I'd like to highlight the case of Holland, which is where the platform has proved most successful, in terms of both penetration (90 percent of professionals) and return on investment. It is possible that, as a small country with a trading tradition, which has always had to seek business beyond its borders, its professional culture is most suited to engaging on global channels in order to generate business.
In a sense, the same thing is starting to happen in Spain. The companies which are using the platform the most here in Spain are the multinationals, or companies that need to grow outside of Spain, i.e. those seeking international brand visibility.
In countries such as the USA, the CEOs of major companies play a highly active role on LinkedIn. In Spain they find it more difficult. Why do you think this is?
That's true, but they must overcome these hurdles. Visibility is particularly important at the executive level. There are two types of professional capital in the world: competencies capital – your work experience, your qualifications…; and relational capital. In the initial phase of our careers, performance capital is more important; however, as you climb the professional ladder, this changes. What is increasingly important is your professional image, your contacts and who you interact with. And yet many people forget this facet. Our visible activity on social networks must be consistent with the vision we wish to put across of our professional life.
The fact is that exposing ourselves to criticism is scary; however, we shouldn't focus solely on the risks, but also the opportunities. I've often seen praise on LinkedIn for positive actions undertaken by companies or comments made by their executives.
Another problem for CEOs is that being present on social media demands time. In addition, they need advisors to manage their public profile; they take this for granted when it comes to handling their relationship with the news media, but they find it harder to accept for the online world.
It's important to bear in mind that the world is changing. By 2020-2025, 75 percent of employees and consumers will be millennials, and millennials use conventional media outlets (newspapers, TV…) much less, preferring to turn to social media channels for their news. That's why it's important to overcome this fear and reticence regarding social media; otherwise, we're going to lose business and visibility.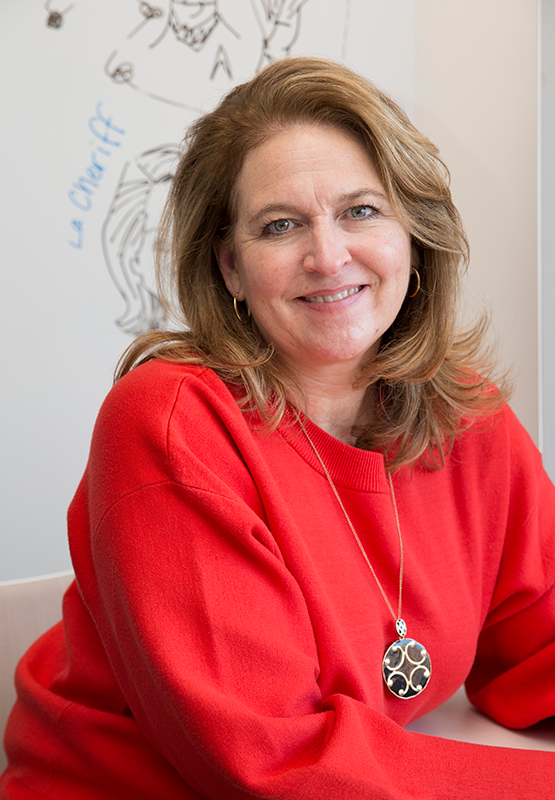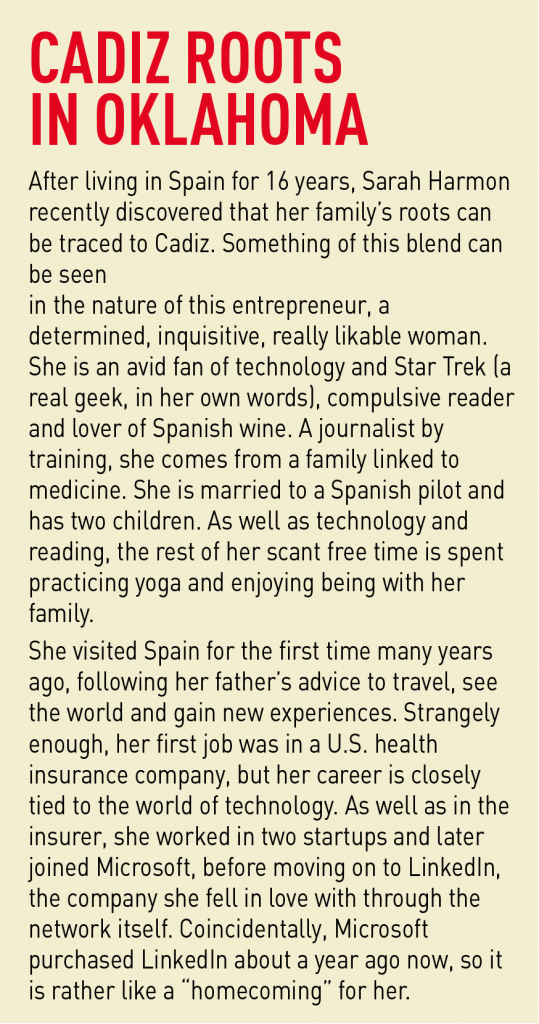 What advice would you give to companies and executives to be successful on LinkedIn?
Without doubt, the most successful contents on LinkedIn are photos and videos. For this reason, companies must change the type of contents they share and stop thinking that they simply have to publish press releases on social media. It's essential to change the way we communicate, and start designing the type of contents users are looking for; basically, these are quick-read snippets, project photos, videos no more than one minute long… We are visual.
A second tip is to show the human side of the company or the executive. The contents that work best are those people share about their daily work routine in the company: a meeting, a memorable moment during the work day, arriving at work…
It's also important to be authentic, showing how you really are, offering a true image of the company, one that is consistent with that presented through other experiences. Otherwise, it won't be credible.
And, finally, you have to lose that fear. It's not as difficult as it seems; what's more, social relations are much less expensive than traditional public relations.
How do you see LinkedIn in five years' time? Where is the company heading?
We have a ten-year vision, which we started implementing five years ago now, called The Economic Graph. What we want is to digitize the global economy with a view to improving economic opportunities throughout the professional world. We wish to have a representation of all the professionals in the world, in all sectors of activity, with their range of skills. A representation of all the organizations offering job opportunities, but also universities, technical colleges, etc., so that professionals everywhere can acquire the skills the companies are demanding, should they still be lacking in some area. And also knowledge to enable professionals to enhance their profile.
To achieve this, we need to grow and convince professionals around the world that LinkedIn is the place where they can improve their opportunities.
Would you say that talent is the raw material of LinkedIn?
Absolutely. For example, retaining talent is our main weapon against employee turnover. And it must be borne in mind that 6,000 of our 10,000 employees are in Silicon Valley, where the competition for talent is fierce. We cannot compete economically with all the companies there; we manage it thanks to our overriding aim, to which we all feel fully engaged. And also knowing that LinkedIn values us.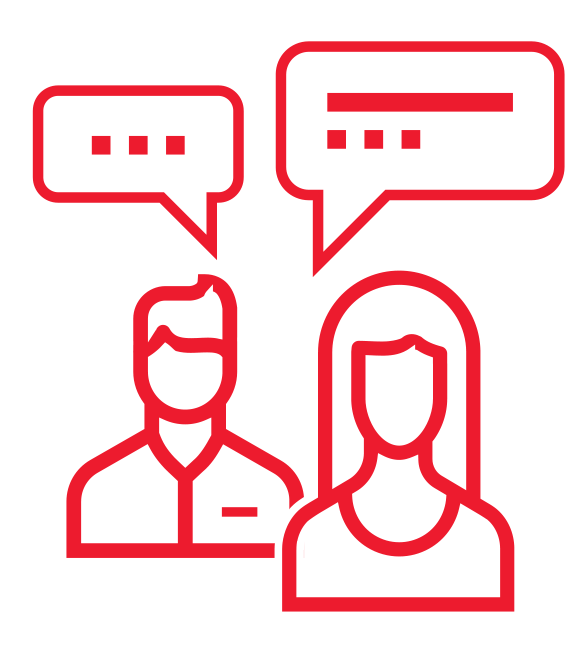 "I've seen MAPFRE make great strides on LinkedIn in recent years. Many employees participating in the conversation reveal a very human side of the company"