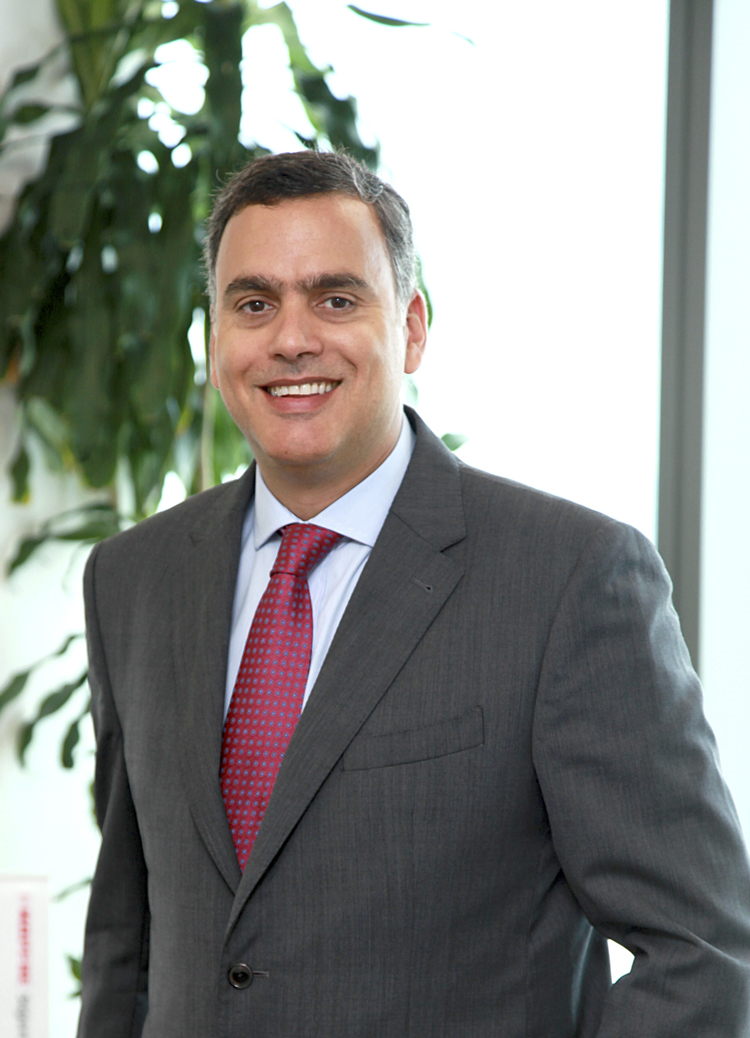 Stefan Jensen
CEO of MAPFRE TURKEY
"We put ourselves in the place of others, over and above our own"
Turkey is a country with a unique geographical location, on one side at the edge of Europe and, on the other side, facing Asia. The first coronavirus case was confirmed on March 11, 2020 and, since then, the authorities have set up a number of financial and non-financial barriers to halt the spread of the virus within the country. On the non-financial side, at a very early stage the measures introduced included the closure of universities and schools until the end of April, as well as the closure of restaurants, bars, shopping malls and areas where the public usually gathers in some numbers.
As in other areas and countries, Jensen also highlights how well this strategic initiative has served us: "Thanks to having been implementing the Digital Challenge since 2018, within five days of the government's official announcement, MAPFRE already had 97 percent of its employees in Turkey working remotely from home."
And he adds: "We have adopted many measures for our employees (advance payment of wages, online books for children…), agents (e.g. flexibility in payment terms, subsidizing a Wi-Fi connection or weekly commission payments), providers (advance payments, cleaning and disinfection of tow trucks), and clients (e.g. enhancing our digital capabilities and services via smartphones, or home care services for clients over 65 years of age).
Our commitment does not stop there; through our social activities, and in full coordination with Fundación MAPFRE, we have started helping the neediest groups in society, providing medical supplies and basic essentials for the elderly, as well as offering support to other charitable organizations.
Our culture and spirit entails putting ourselves in the place of others, over and above our own, reaching out to those who need it most and covering their basic insurance needs, protecting our clients from their potential losses. At MAPFRE, with all humility, we are capable of helping others with what they really need."
In these extremely challenging days, our employees have quickly adapted to the new circumstances, always with a high degree of commitment, thinking they can make a greater contribution, with everyone supporting each other.