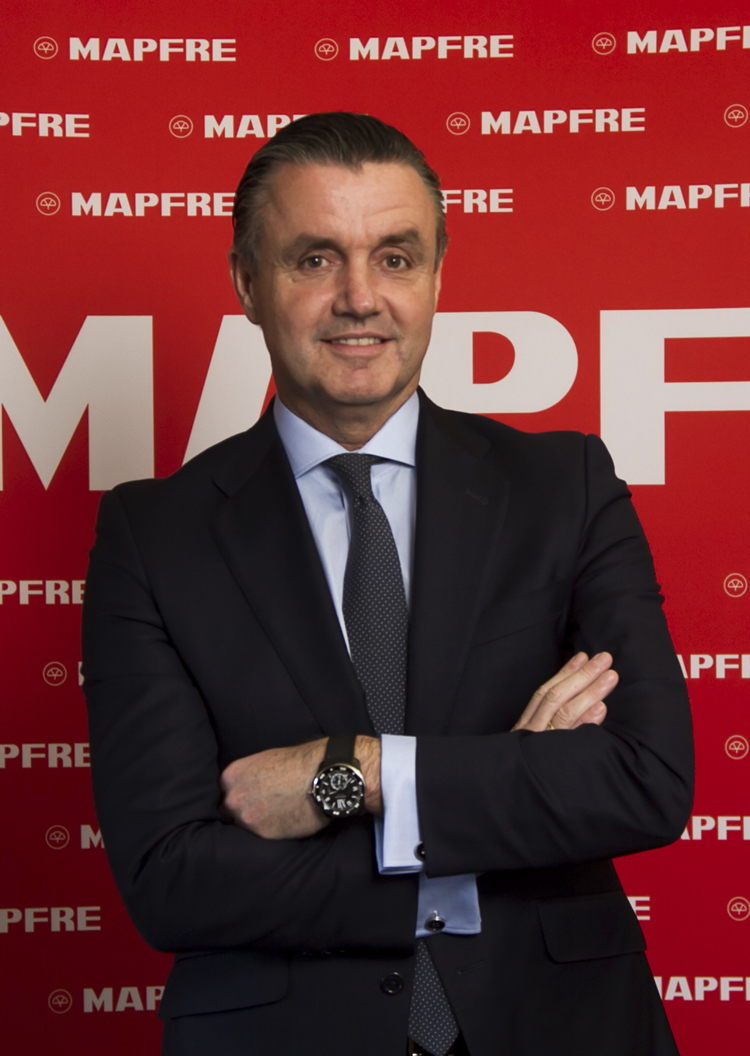 Alfredo Castelo
CEO of MAPFRE North America
"The uncertainty of this current environment has only strengthened the MAPFRE USA team"
The coronavirus pandemic has affected communities throughout the United States since late January and, by mid-April, all 50 states were under a major disaster declaration for the first time in U.S. history. MAPFRE USA responded swiftly to the situation by implementing its business continuity plan. As part of this plan, MAPFRE set up a teleworking environment for 99 percent of its employees. It also brought together a multidisciplinary working group to monitor the situation of the virus in the United States and to protect the health and well-being of its workers.
Alfredo Castelo, CEO of MAPFRE USA, reminds us that "while most MAPFRE USA employees are working remotely, a small number of employees who perform essential tasks are still attending their place of work. Likewise, other members of our team are meeting up with clients whenever this proves necessary, to process claims for example, although digital tools have been enabled that allow clients themselves to report claims incidents. MAPFRE's loss adjusters use photos and videos to carry out their vehicle damage appraisals whenever possible."
"Well aware that the pandemic has severely altered driving habits and in order to ease some of the economic burden many clients are suffering, MAPFRE USA has offered its automobile policyholders a so-called "Staying Home Refund", subject to approval by the regulatory authorities. Thus, 15 percent of the premium corresponding to April and May will be refunded to individual policyholders. Coverage has also been extended for clients who need to use their private vehicles to deliver food, groceries and pharmaceutical or medical supplies. And payment options have been made more flexible."
"Employees are supportive of each other, are fully committed to our clients and are proud of belonging to a company that is deeply concerned about our communities. They are helping people in need in many ways, such as through the MAPFRE "All In This Together" donation program. Many are also volunteering online, in programs such as e-Buddies, which supports people with intellectual and functional disabilities, or through the Boston Children's Hospital greeting card program.
MAPFRE USA has kept operating throughout this difficult period, while safeguarding the health and safety of employees and clients.
And in the face of critical shortages of medical and personal protection equipment, Fundación MAPFRE donated 2.3 million dollars to the city of Boston and the hospitals of Massachusetts, where MAPFRE USA has its headquarters."