Within its Sé Solidario program, Fundación MAPFRE has launched an initiative that seeks to shine a light on those anonymous superheroes, small in size, yet with a big heart. This is clear from the work they do to improve the lives of others, especially those most in need. Your Foundation has been revealing their names over the last quarter so that they could all have their moment in the limelight.
Neighborhood superheroes who, with their powers, let those suffering give free rein to their dreams, with their determination manage to overcome almost insurmountable obstacles and, with their devotion and generosity, tackle major challenges daily. From Sé Solidario support is given to persons who lead initiatives to improve the lives of others, known or unknown, wherever they may come from, without expecting anything in return. Our superheroes are happy enough with the laughter of children with disabilities, with the company of the elderly and the affection of the forgotten.
Horizontes Abiertos Foundation
Accompanying to the end, consoling the bereaved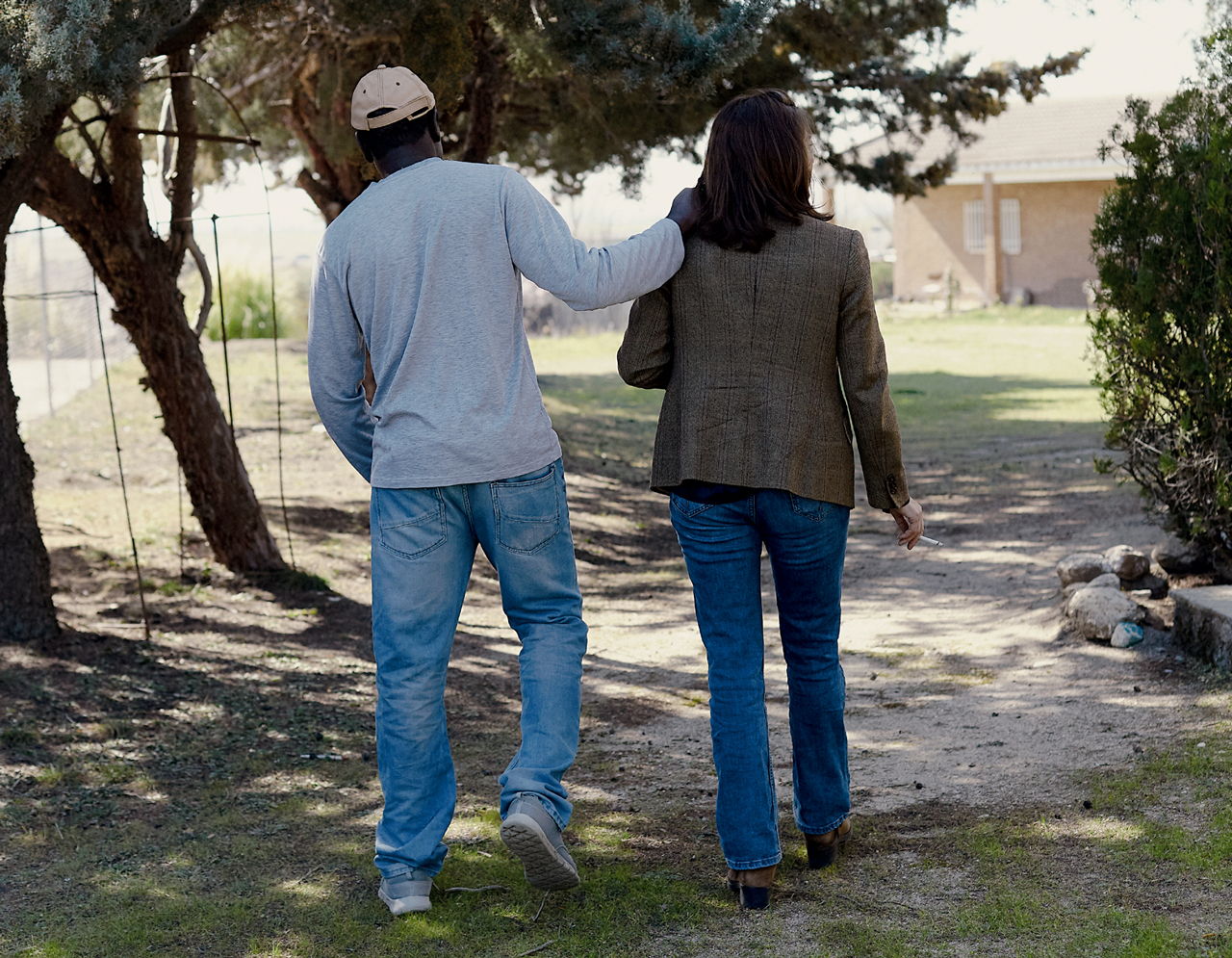 The Horizontes Abiertos Foundation offers a home to convalescent patients with a chronic or terminal illness who, after leaving prison or hospital, require continued care in a home environment. These are people who cannot survive on the streets, who suffer severe social exclusion: children under the age of three with mothers who are serving sentences; drug addicts; prisoners who want to give up taking drugs or get a job; women and children who are victims of abuse; and homeless convalescent patients with chronic or terminal illnesses. "A home and someone who loves you can make the difference between falling by the wayside or not." These words from María Matos, co-founder of this foundation together with Father Garralda, are the key to the work performed daily by the workers and volunteers from Horizontes Abiertos [Open Horizons].
Their contribution is being there, listening, accompanying in silence, and looking into the eyes of those who feel they have lost everything.
Lukas Foundation
Looking at people with disabilities in a different way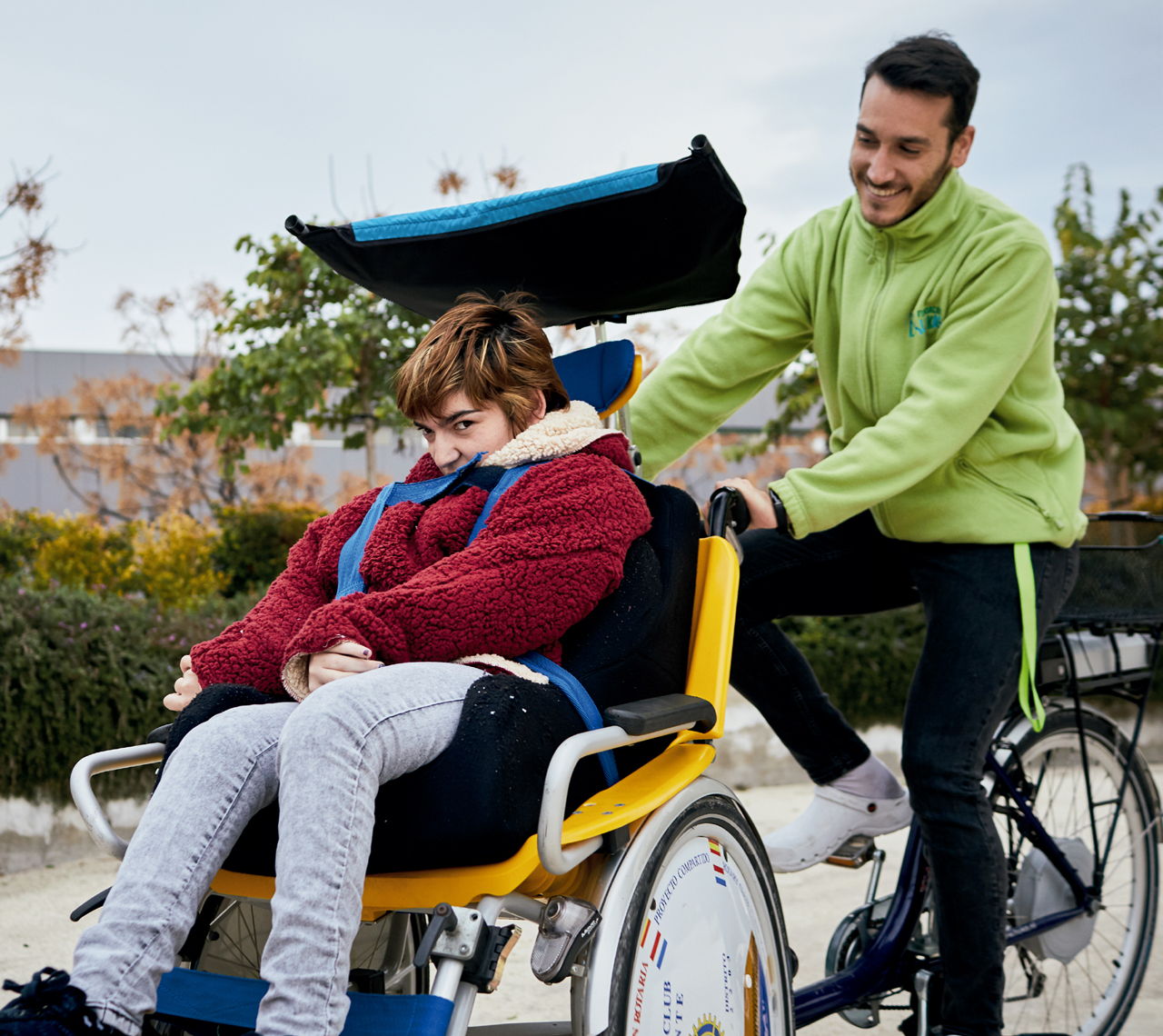 Anne Marie Otten is a sensitive person fully committed to helping others. That is her superpower. One day she realized that she had to do something to help people with severe functional diversity. And she did. This led to the creation of Integration Parks, adapted leisure spaces in Madrid and Alicante, as well as a center for all kinds of therapies (sensory stimulation, hydrotherapy, physiotherapy, therapy with dogs, etc.). Later, adapting models already operating in her native Holland, she launched the supervised assisted housing program, with a home for six people with severe functional diversity. Nine people working there ensure everything functions smoothly. And they all have a smile on their face. Everything is spacious in the home: rooms, corridors and the bathrooms, each shared between two rooms. There, thanks to the adapted beds and harnesses, the caregivers are able to assist all the inhabitants. "The first collaborators are the parents," says Anne Marie. "Without their help, this would be impossible.
They are fully engaged in their children's care and adaptation. Our personnel is the other element."
Grandes Amigos Foundation
Getting the better of loneliness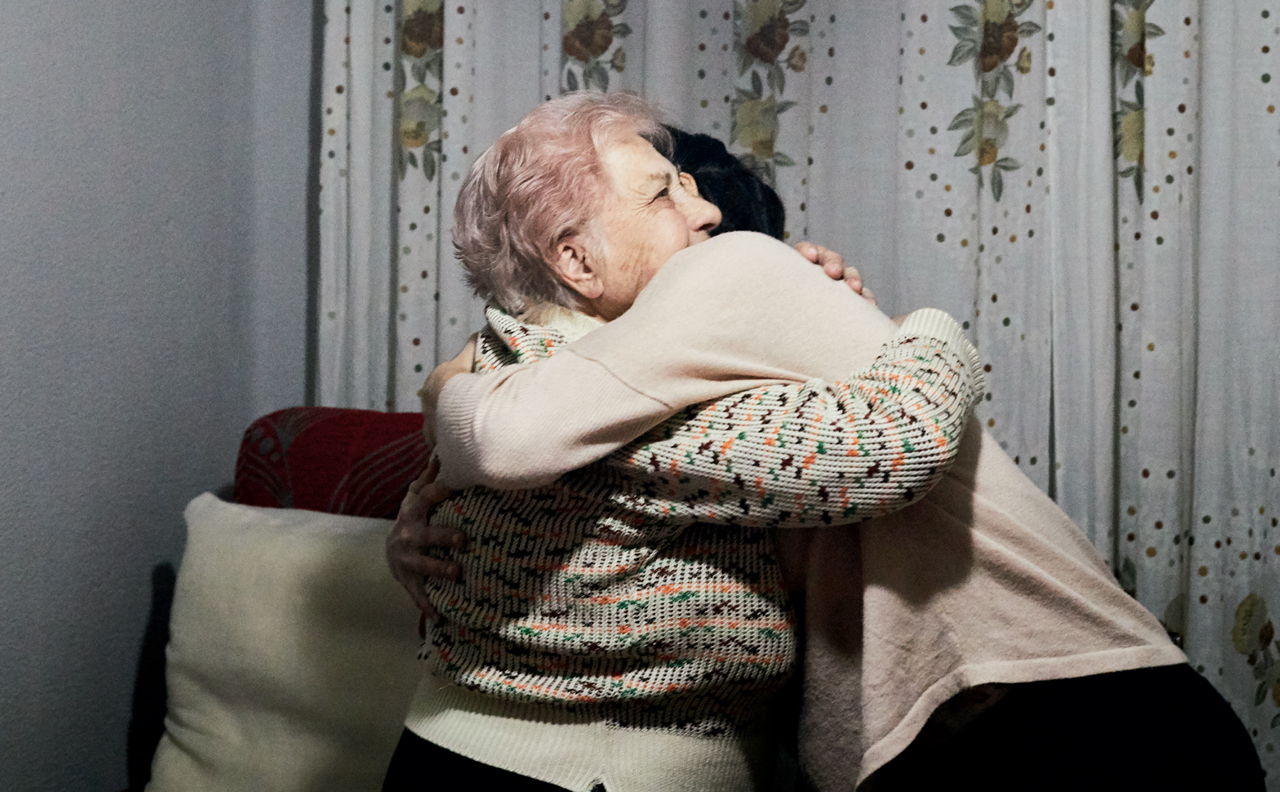 The aim of this foundation is to provide company and affection to people who are alone, especially the elderly, for whom tenderness is more important than having their basic needs covered. Today, 875 volunteers from this foundation accompany elderly people living alone, establishing with them a friendly, caring relationship.
The selfless work of Mercedes Villegas, the superheroine in this story, began many years ago, in 1994, as a volunteer in France. At that time, this young journalist wanted to learn French and do social work, and so she spent a summer accompanying elderly single people who were sharing a home.
Today, her foundation serves over 850 elderly people obliged to live alone. This is something the authorities cannot deal with, yet the 875 volunteers who collaborate with the foundation handle very well, creating a relationship of friendship and mutual assistance.
Ana Carolina Díez Mahou Foundation
Learning to live with neuromuscular diseases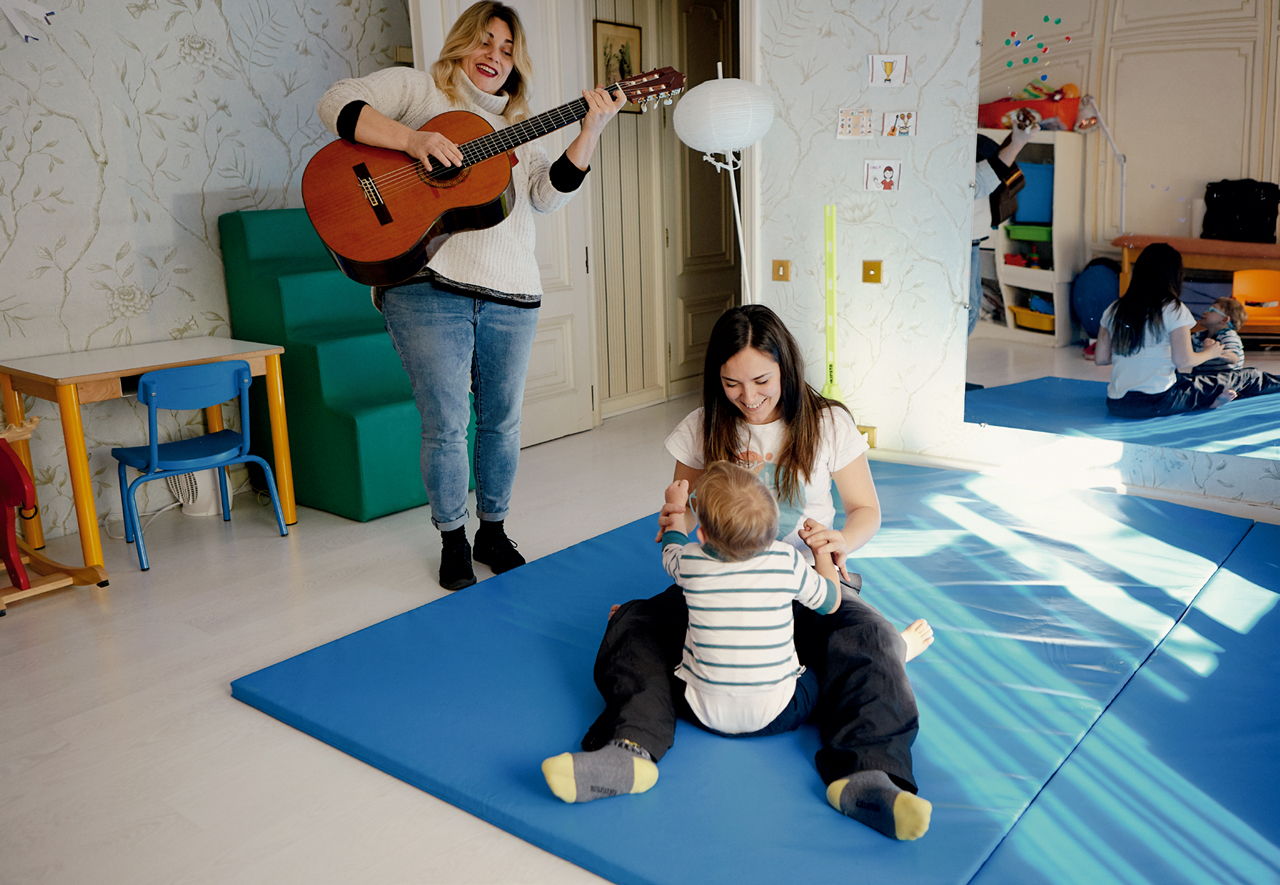 Javier Pérez-Mínguez and Fátima Escudero created this foundation to serve children with neuromuscular diseases, in particular their son Javier, who suffered from a mitochondrial disease. A few years later, over 200 children – together with their families – are treated at their facility to improve their mobility and get them to integrate and interact with their surroundings. In short, they learn to live. The Foundation has established itself as a benchmark therapeutic center for children with neuromuscular diseases, many of them mitochondrial. They also focus on boosting research for the treatment and cure of these diseases.
Many individualized therapies with music, water or animals produce extraordinary results.
Altamar Foundation
Much more than integral education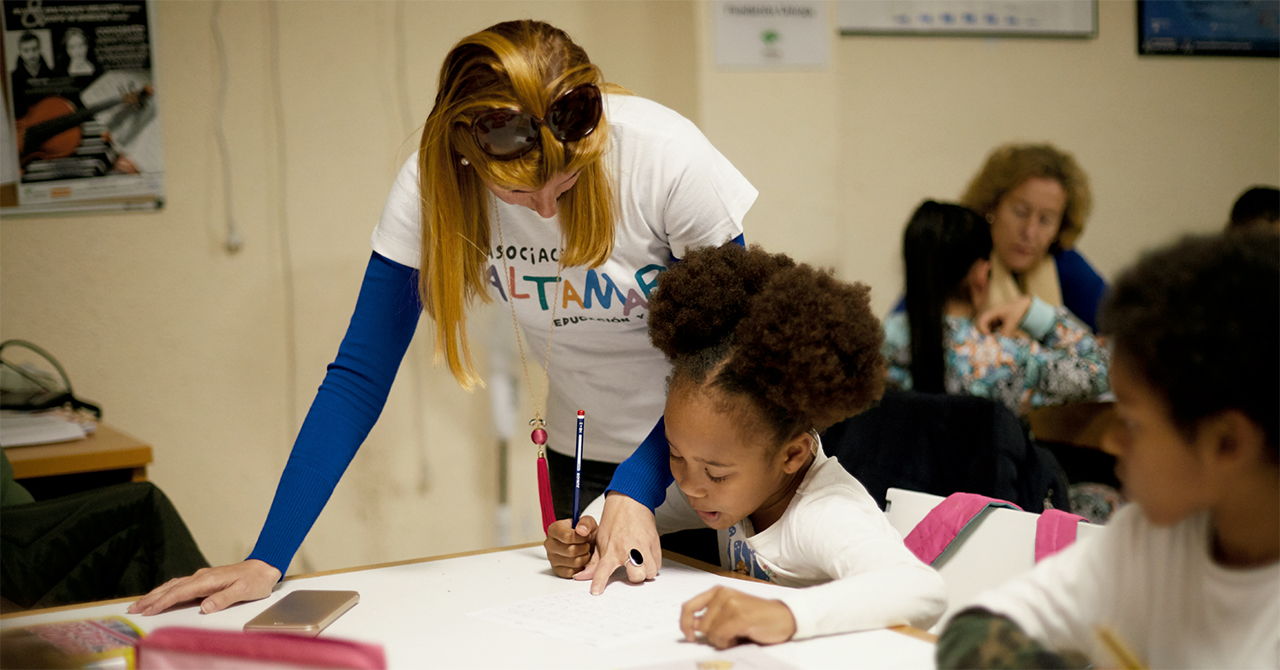 Altamar Foundation is the soul of the La Trinidad and El Perchel districts in Malaga. Ever since a group of women launched the project in 2005, they have offered support and integral education to nearly 100 children, as well as attending to the needs of their families at risk of exclusion.
Victoria Marín – better known locally by her nickname, Peque – is the director of Altamar. She is an educator and, from a young age, worked on volunteer educational projects. With "the personalized schooling support, the children make much greater progress, especially those who cannot afford private classes. We currently attend a total of 44 children aged 5-16, who belong to some 25 families," says Peque.
But, number one is the afternoon snack. "For some of these children, this is one of the few meals they receive each day." They alternate between fruit, sandwiches and, occasionally, pastries. And every day, some entity such as Fundación MAPFRE facilitates the products and supplies volunteers. The second thing is academic support. "The key is that it is personalized," Peque stresses. And, thirdly, the workshops, which begin at 6:45pm. The aim is to offer guidance to the families on basic aspects of health, hygiene, nutrition, education, etc. to enable them to raise and educate their kids in an adequate manner.
El Despertar Association
Establishing a special connection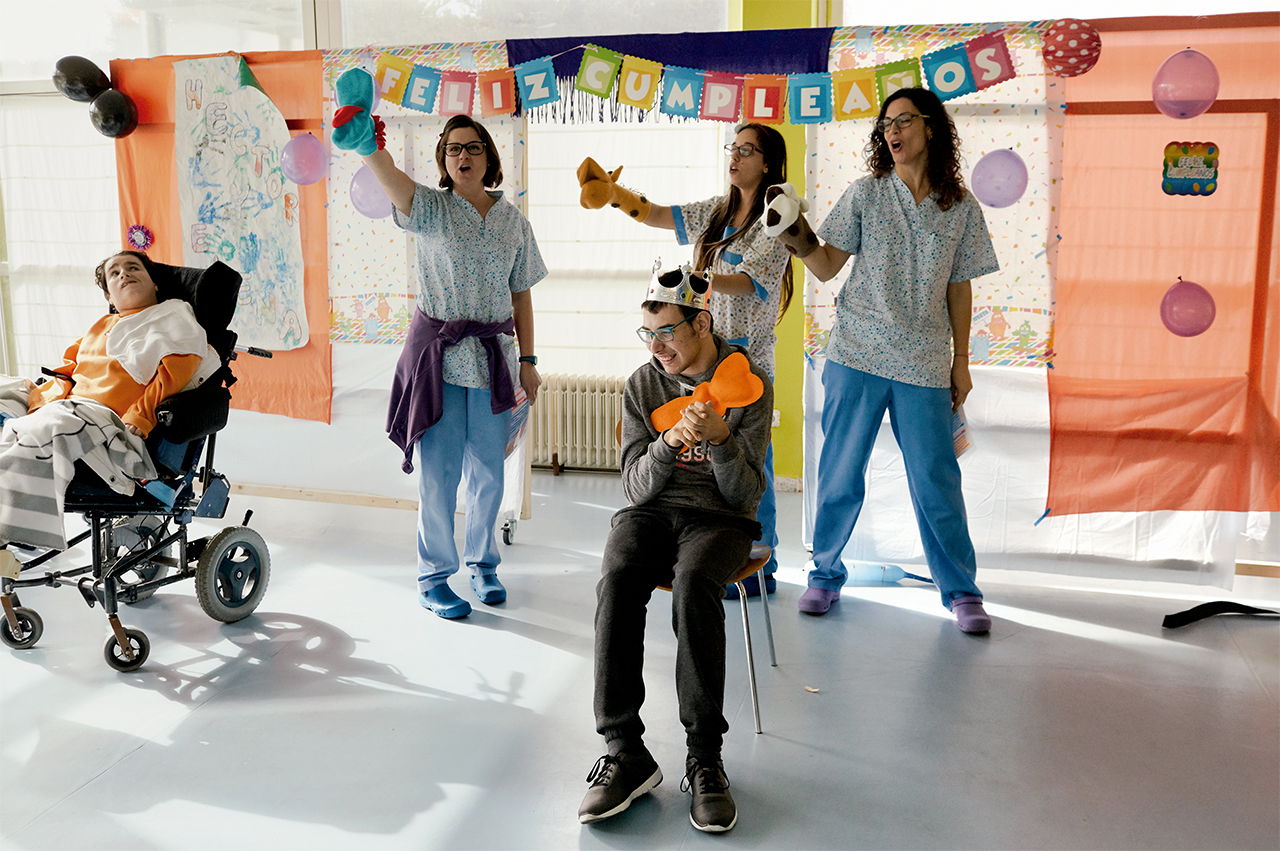 Welcome to this house of light. El Despertar, in the Aluche district of Madrid, is a day center and school, but also the only permanent residence in Madrid for people with profound cerebral palsy. 60 people aged three to 51 attend the day center, with the under-18s attending school; a further 16 over-18s live in the residential quarters.
The school area is specifically for those with multiple disabilities or severe cerebral palsy. The idea is to offer what centers offering education cannot provide: "We organize the activities according to the disabilities of the pupils. We strive to adapt them so as to foster the highest level of motor, cognitive, social and emotional development possible," explains Paco Prieto, in charge of this area. "You get really involved here."More than in other jobs, explains Amaya, head of the department where six physiotherapists treat the boys and girls in the day center every day. "Unlike other jobs, you make a special connection here."
There are 16 permanent residents in the El Despertar center. One wing of the building is prepared as living quarters with shared rooms. It is staffed by six auxiliary nurses, an occupational therapist and a registered nurse. The residential area is designed so that each space can be recognized through touch, sight or sensations.
"We wanted to give the center a family touch. This is a family. The colors and light are not cold white and somber like a typical care home. The staff are really affectionate and establish a personal relationship." The care offered to people with multiple severe disabilities nowadays means that those who previously died prematurely can now live longer and better.