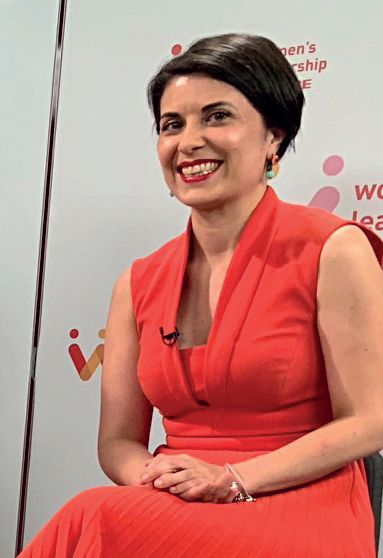 Leire Jiménez
CEO of MAPFRE ASISTENCIA
An extraordinary result thanks to an extraordinary team
As Leire Jiménez tells us, for a unit accustomed to dealing with major incidents, "The coronavirus is a crisis like no other we have ever faced before. In the face of earthquakes, hurricanes, or social unrest, we were able to transfer our Contact Centers to other neighboring countries and thus ensure business continuity; but COVID-19 is a global pandemic and, therefore, requires new tactics to deal with it.
Together with Security Management, the Corporate and Regional Areas, and the local Crisis Committees, we've been able to successfully tackle this challenge, ensuring both the health of our employees and the service our clients receive.
MAPFRE's proactivity and the efforts of one and all made it possible to move our operations to the homes of each of our employees in record time. And, on many occasions, we were at least one step ahead of what local governments were demanding. From MAPFRE ASISTENCIA, we provided these people with the equipment and tools needed to be able to continue their work."
Our teams have given their all in an extraordinary fashion, opening up their homes and setting aside a MAPFRE Asistencia area within them so as to be able to continue serving our clients' needs
"It is also a source of great pride to see that, for MAPFRE, simply guaranteeing employee health and business continuity is not enough; rather, we wanted to do more and be able to help society in all the countries where we operate. Fundación MAPFRE initiatives such as donations to research and the procurement of protective equipment for hospitals and care homes for the elderly, together with MAPFRE initiatives in each country and the dedication of our own employees as volunteers, must fill us with pride at this time.
From MAPFRE Asistencia, we have been able to do our bit, collaborating with the insurance companies in many countries to launch medical, psychological and legal guidance initiatives on COVID-19, and placing our medical staff, telephone agents, providers and technology at the service of MAPFRE clients via telephone, online chats and rapidly-deployed applications."
All this has proved possible thanks to the unity of all those of us who work at MAPFRE and the joint endeavors, dedication and strength of each of our collaborators who, in the face of an unprecedented crisis, have come together more than ever to continue being MAPFRE. That is why I wish to sincerely thank all the corporate areas, regional teams and crisis committees, but, above all else, all those people who have come together and thrown themselves into achieving a truly extraordinary result.