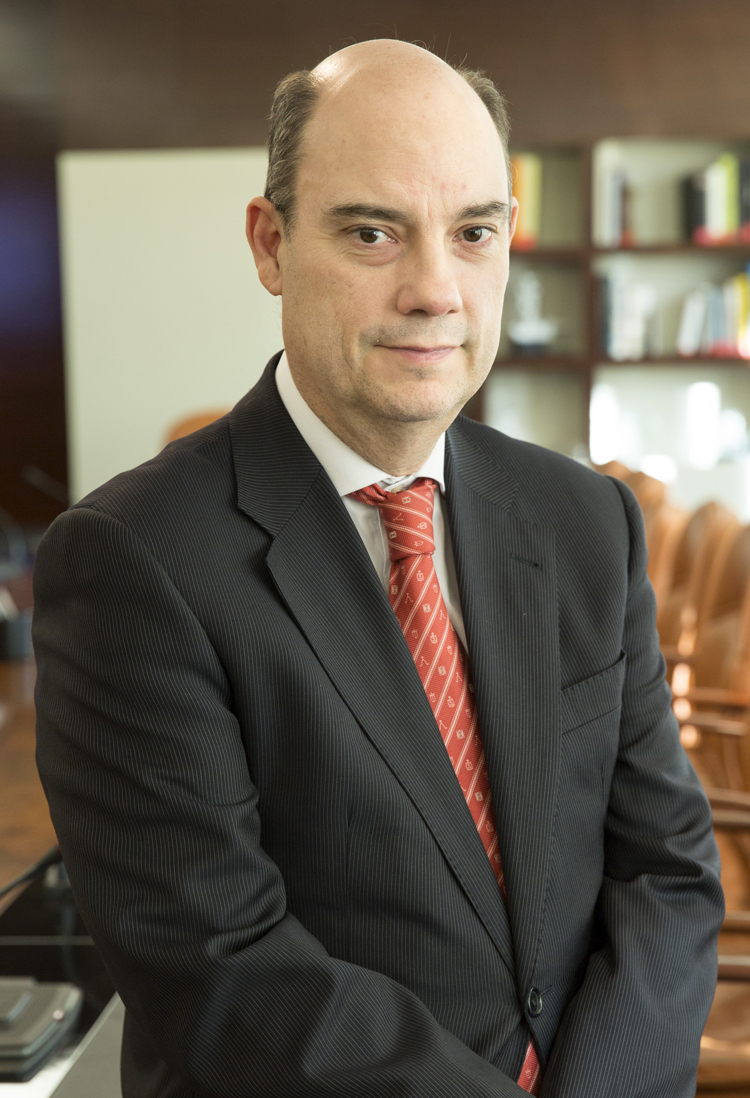 José Manuel Inchausti Pérez
CEO of the IBERIA Territorial Area
Digitization and responsibility, our reaction to covid-19
For José Manuel Inchausti, CEO of the IBERIA Territorial Area, "our first requirement clearly revolves around health. This is the absolute priority on which we must all focus, to a greater extent the health professionals. They are the true heroes in this crisis, but the rest of us also have our part to play: by staying at home and making sure we comply with all the protective measures if we have to go out; and, as companies, providing every facility to ensure our employees are able to protect themselves."
Inchausti also underscores all the investment and effort put into digitization in recent years, which have made an agile response possible: "at MAPFRE SPAIN we have promoted teleworking from the very beginning and we currently have more than 20,000 people connected from their homes in Spain, between employees, sales delegates and agents. In addition, we have given our employees total flexibility with their work schedules, so as to achieve a balance between their working and personal lives, as well as psychological and health-related support."
He also points out that, thanks to the major efforts made in recent years to become an omnichannel distribution company "we have been able to tackle the challenge of continuing to offer our clients the attention they need and expect from us, while protecting their health and that of our employees and collaborators. To this end, we strengthened our remote customer service channels and kept a sufficient number of offices open. All these premises were provided with every possible facility to protect our employees and brokers (disinfection, protective equipment, training…) and tools such as video claims adjustment solutions have been put to good use."
We have sought to take care of all our stakeholders, as we believe is only fitting for a sustainable company whose raison is trust.
"As a responsible company, MAPFRE has been helping to alleviate the difficult economic situation everyone is experiencing – our SME and self-employed clients, providers and sales personnel – with measures ranging from insurance premium refunds, to advance payments of invoices or commissions. Altogether, these measures have amounted to 140 million euros set aside to assist these groups.
And, of course, we could not forget the rest of society. That is why we contributed 5,7 million euros to a sectoral fund to protect health workers and, through Fundación MAPFRE, we donated five million euros to the CSIC scientific research center.